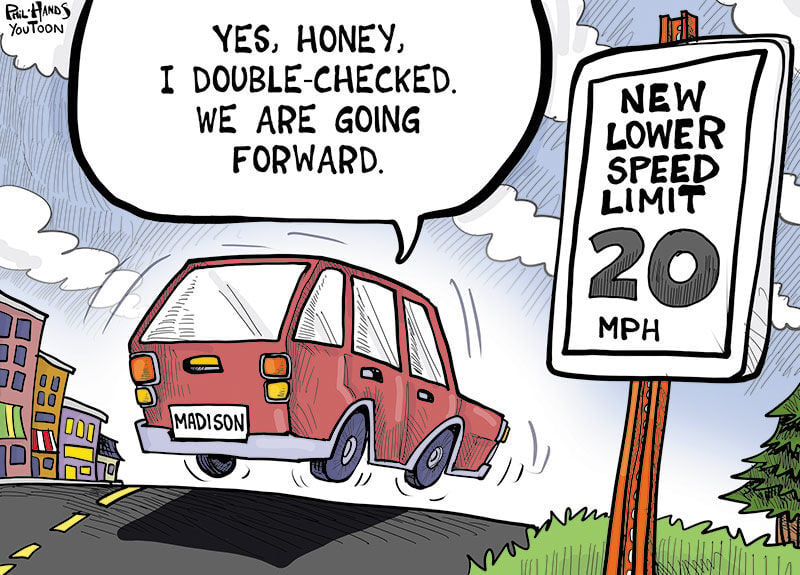 Bill Paar of Verona is this week's You Toon winner.
His caption about lower speed limits in Madison beat out more than 100 entries. Paar wins publication of his line with today's finished cartoon. He also will receive a signed print by artist Phil Hands.
Runners-up and their suggested captions include:
of Verona: "The bike behind you is blowing his horn at us!"
of Madison: "Mommy, I thought you said never to use all those bad words."
of Portage: "Sammy Hagar should write a song about this."
Thanks to all participants. We'll play again next Sunday with a fresh cartoon and empty caption.