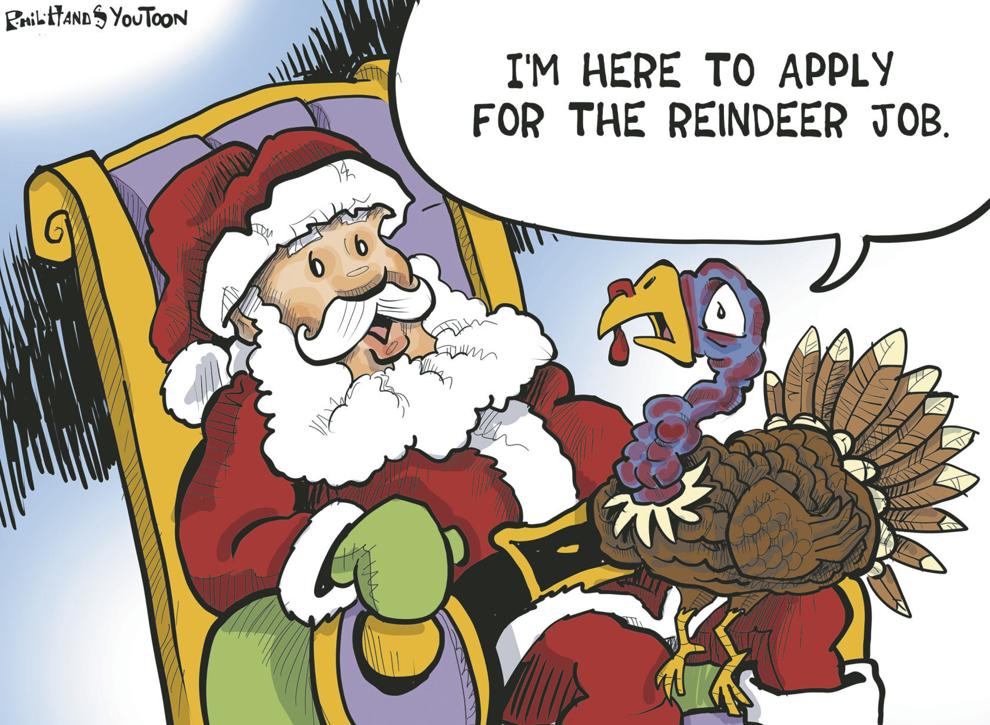 Thairn TeLindert of Portage is this week's You Toon winner.
His caption about about a turkey applying to work for Santa beat out more than 50 entries. TeLindert wins publication of this line with today's finished cartoon.He also will receive a signed print by artist Phil Hands.
Runners-up and their suggested captions include:
: "I want to be appreciated for my mind, not just my body."
Gary Schmelzer of Madison: "I said I've been good — not I taste
: "Do the supply chain issues include Thanksgiving turkeys?"
Thanks to all participants. We'll play again next Sunday with a fresh cartoon and empty caption.