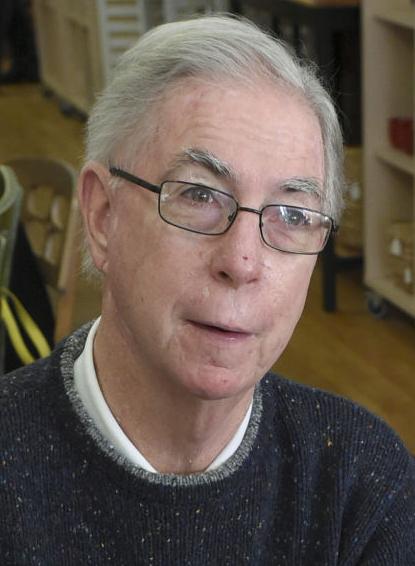 The Voting Rights Act and the Republican-controlled Legislature's gerrymandering goals in Wisconsin connect in one of the most damaging political marriages I have ever seen.
The Voting Rights Act (VRA) is intended to make sure people of color have state legislative (and congressional) districts drawn in a way that gives them a good chance to win seats. This is a very good public policy in my view.
The Republican gerrymander is intended to pack as many likely Democratic voters into as few districts as possible. Since significant majorities of people of color vote for Democrats, the VRA in Wisconsin plays right into the hands of the Republicans who are drawing gerrymandered maps. It allows the Republicans to piously state their support for the VRA.
If this damaging political marriage prevails, the legislators of color elected in these districts will find themselves in a small minority of Democratic Party representatives and senators. They will not see any legislation pass that would benefit the people they were elected to represent. The Republicans will not support and pass any of that type of legislation.
Democrats of all skin colors need to get together and realize that being packed into fewer, albeit very safe districts will not result in a legislative makeup that helps all the people and policies their campaigns say they care about: the elderly, the poor, better child care, tax fairness for the middle and lower class, good public education and affordable health care.
I am deeply worried about how this dilemma will be solved. Elected officials of color should care more about their constituents of color than they do about the Democratic Party. But what good is it, from the standpoint of passing legislation that helps their constituents, to have a safe seat in the Legislature and no power or influence to get anything done?
Democrats in Madison should not be tempted to engage in any gerrymandering favoring Democratic Party candidates to counter the very partisan gerrymandering Republicans employed in 2011 and are repeating now. To engage in such political "tit for tat" would result in losing the moral and political high ground against the evils of gerrymandering, no matter which party does it.
Former Republican state Sen. Dale Schultz of Richland Center and I have traveled throughout Wisconsin opposing all forms of gerrymandering since 2013. People from all political parties say loudly in referendums across the state that they oppose partisan gerrymandering and they oppose continuing to allow the Legislature to draw the voting maps.
This year and into 2022 will likely see a court draw the state legislative maps. How will they side in this dispute as they determine and issue their map? I do not know, but the current environment in the Wisconsin Legislature concerns me greatly.
A fair and impartial court should have the ability and wisdom to create legislative districts that comply with the federal Voting Rights Act, maintain or enhance the number of seats that could elect candidates of color and, at the same time, create many more districts in which voters would have a genuine choice between candidates at election time and where their votes can make a difference.
The Wisconsin Legislature failed to strike this desirable and necessary balance for voters. It will now be entirely up to the courts to provide liberty from gerrymandering and justice for all.
Cullen is a former Democratic state Senator and majority leader from Janesville. He now serves as chair of Common Cause in Wisconsin: www.commoncause.org/wisconsin.