I'm not usually one for making New Year's resolutions. (I mean, honestly, what would an overweight, lazy and sarcastic 39-year-old man-child, who yells at his kids too often and drinks too much craft beer, really need to change about himself, anyway?) But I'm ready to cut something out of my life. Unfortunately, it likely will have to wait until 2021.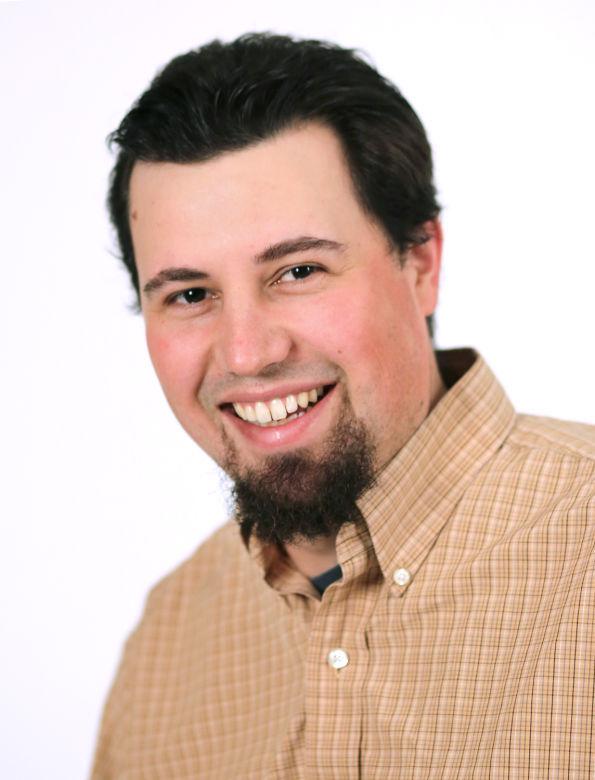 I'd like to stop drawing political cartoons about President Donald Trump.
Lots of people assume I must love drawing that man's zany combed-over hair, tiny hands, orange skin and ridiculously long tie. And sure, those aspects can be fun to draw. But it's really hard to satirize the Trump presidency. Satire often relies on taking the normal and mundane and making it silly. On a regular basis, President Trump does things that are too ridiculous for me to even imagine (such as asking China to investigate the Bidens, continuing to claim his phone call was perfect, and whatever he was trying to say about low-flow toilets and wind turbines).
Looking back on 2019, I found lots to draw about besides the president. I poked fun at our mild-mannered new Wisconsin governor and his surprising potty mouth. I commented on state issues such as gerrymandering, gas taxes and homelessness. I drew cartoons about Madison's police chief who abruptly quit, and a school security guard who was fired because of our district's small-minded zero-tolerance policy. But even though not every cartoon featured the president, I still drew too many cartoons about him for my liking.
You have free articles remaining.
The problem is, I can't just choose not to draw cartoons about Trump. Poking fun at the sitting president is an essential part of the job of any political cartoonist. So I'm going to need everyone's help to make sure we have a new president to lampoon in my cartoons by the end of 2020.
I don't really care who it is, either. I'm on the bandwagon of: "Any competent adult, 2020."
For instance, I'd love the chance to draw creepy Uncle Joe Biden's unsettling grin for the next four years. I'd enjoy mocking the inexperienced boy wonder from South Bend, Indiana: Pete Buttigieg. I'd have a field day with Bernie Sanders' gruff personality, fly-away hair and pie-in-the-sky socialist agenda.
I've got a cartoon for every plan Elizabeth Warren has. I wouldn't mind mocking Michael Bloomberg and his billions of bucks. Amy Klobuchar's lame Midwestern jokes and her hostile working environment for staff would be good for cartoon fodder. Andrew Yang might decide to cut me off from his universal income plan after I relentlessly mock his nerdiness. And Cory Booker would be a blast to draw, because I'm bad at drawing hair, and he doesn't have any.
Furthermore, drawing President Paul Ryan's widow's peak could be fun. I'd never get tired of drawing President Mitch McConnell's tortoise neck. Heck, I'd even prefer drawing the robotic Mike Pence than another four years of the orange abomination in the White House.
Wisconsin will be a key state in 2020. Our vote could swing the election either way. So let's live up to our reputation of Wisconsin nice, and help me keep my resolution to stop drawing President Trump.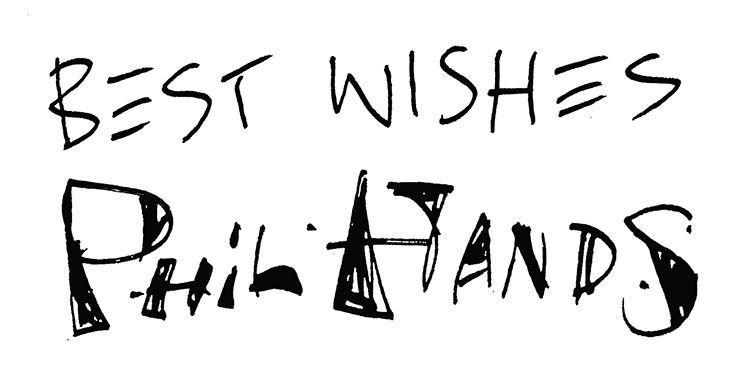 Back to normal at the White House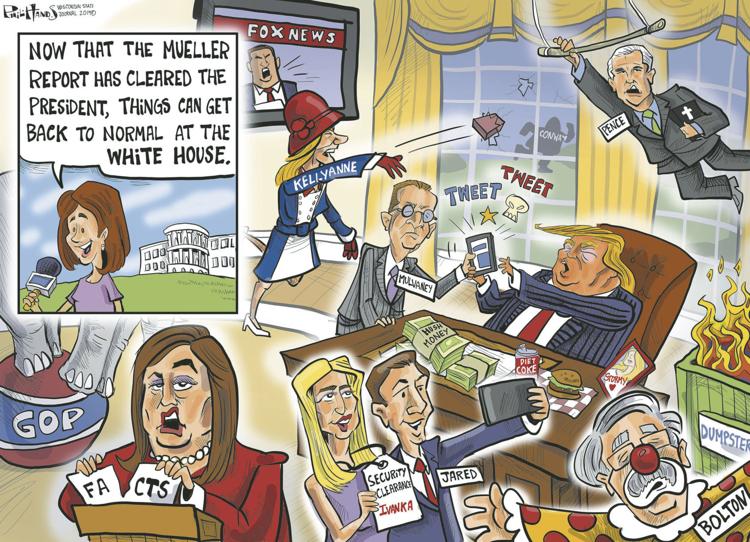 The many faces of homelessness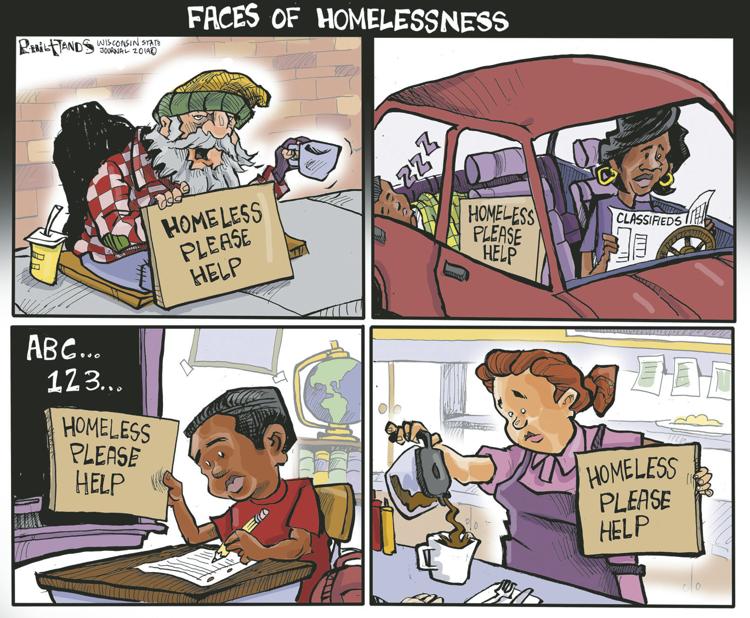 Who should pay for roads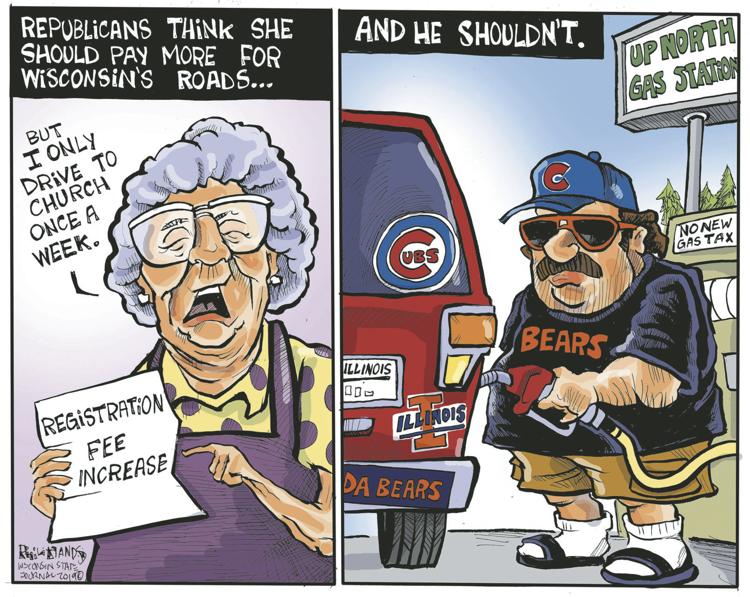 Light and heat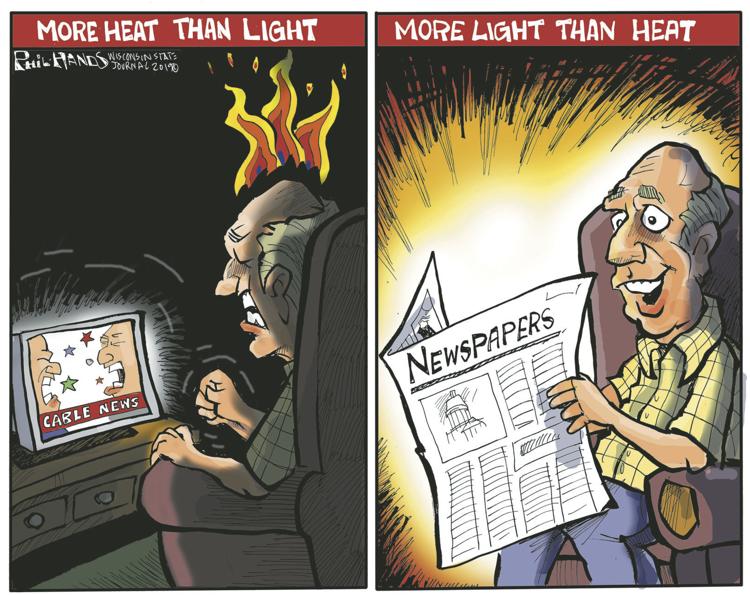 Zero common sense policy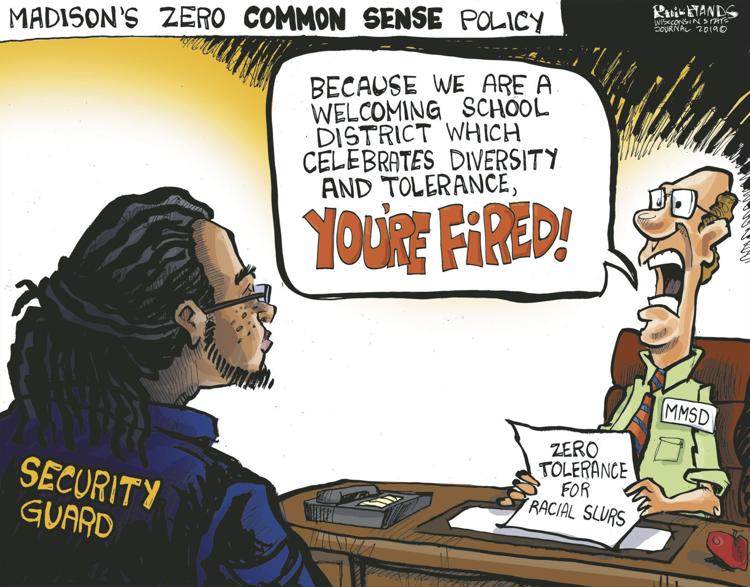 Man on the moon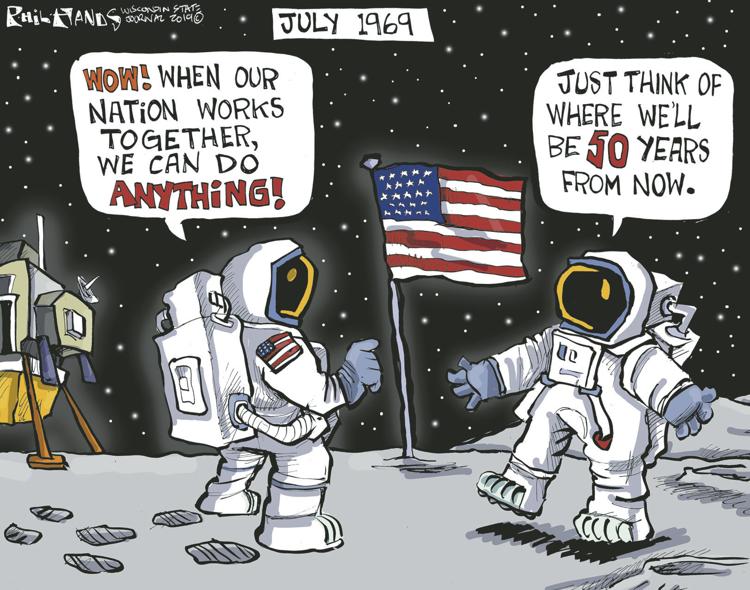 The Mueller Report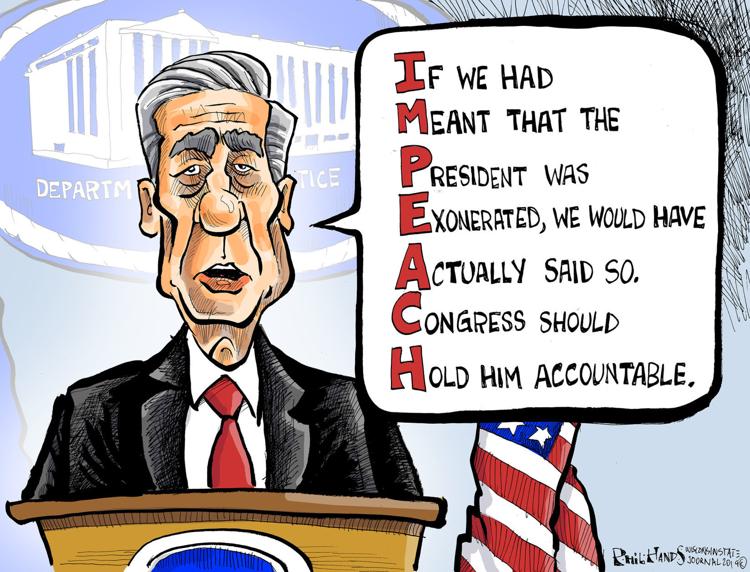 Gerrymandering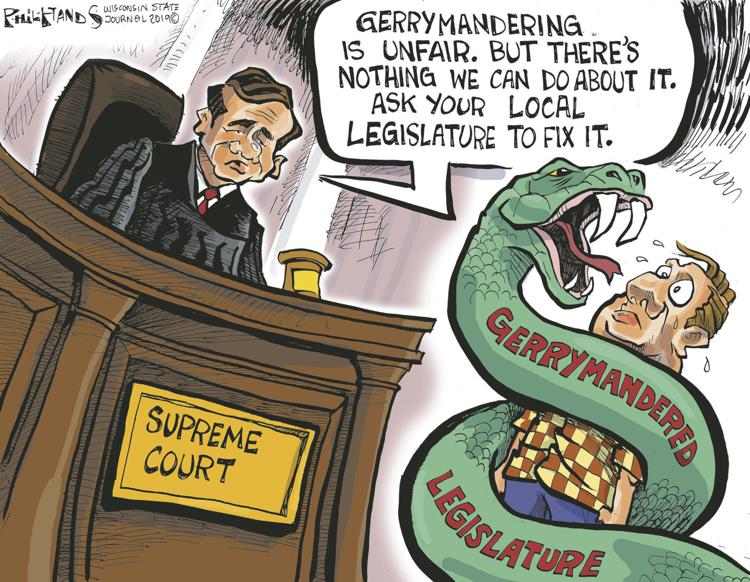 Paul McCartney comes to Madison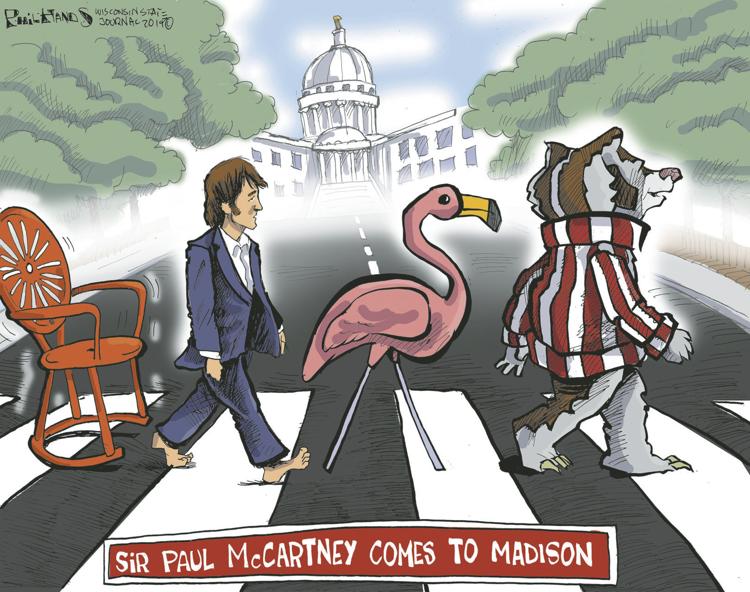 Clue -- Impeachment Edition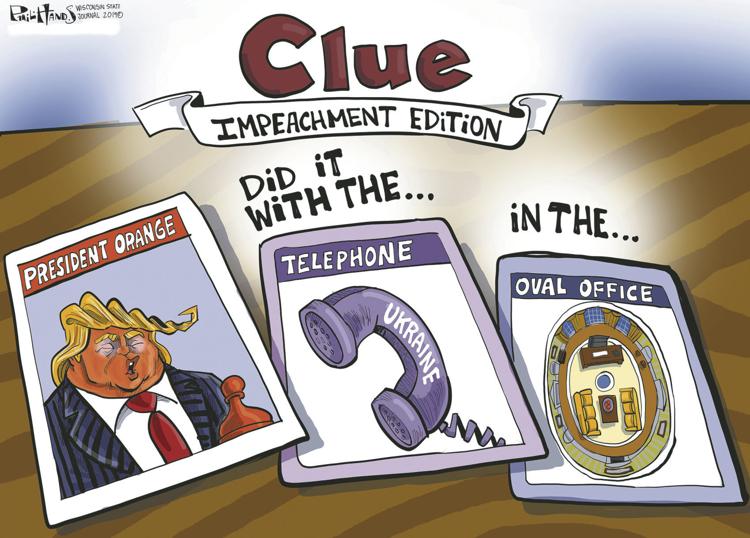 Barry Alvarez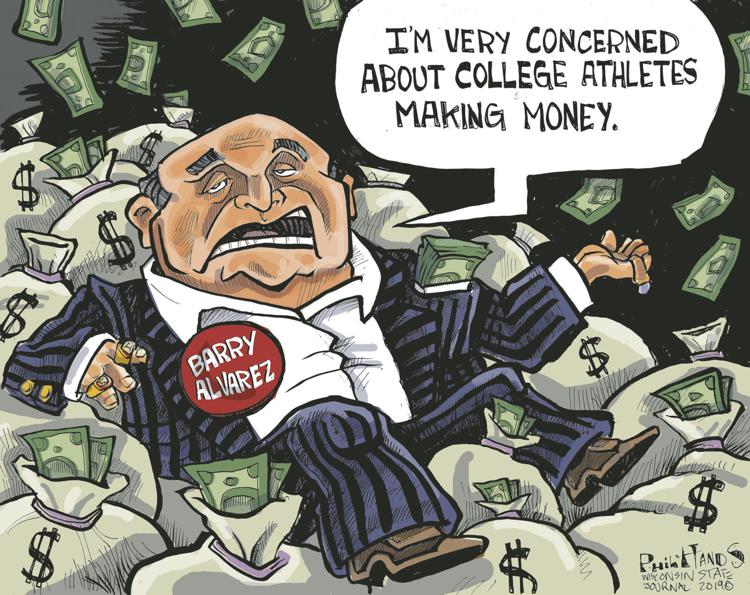 Slug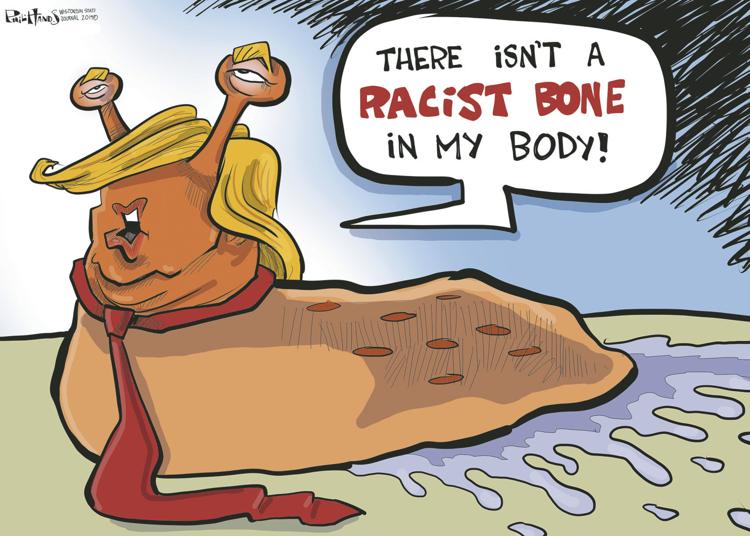 Tariffs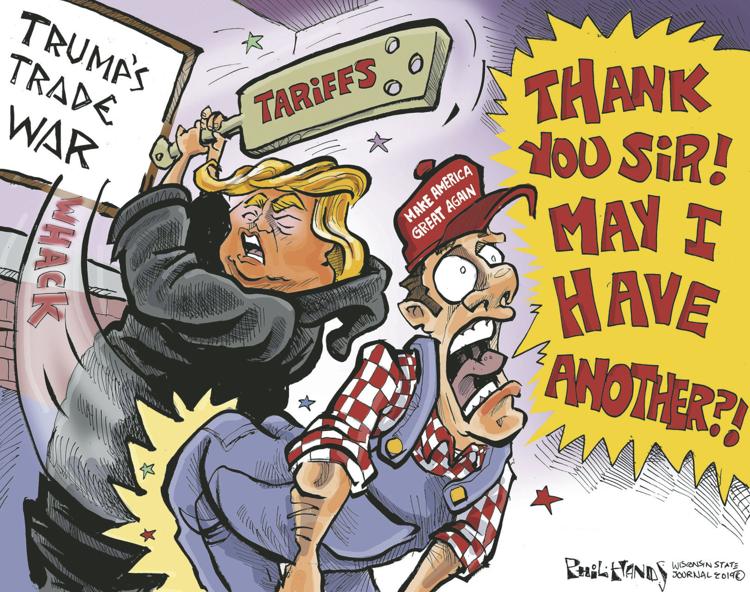 Holy Mackerel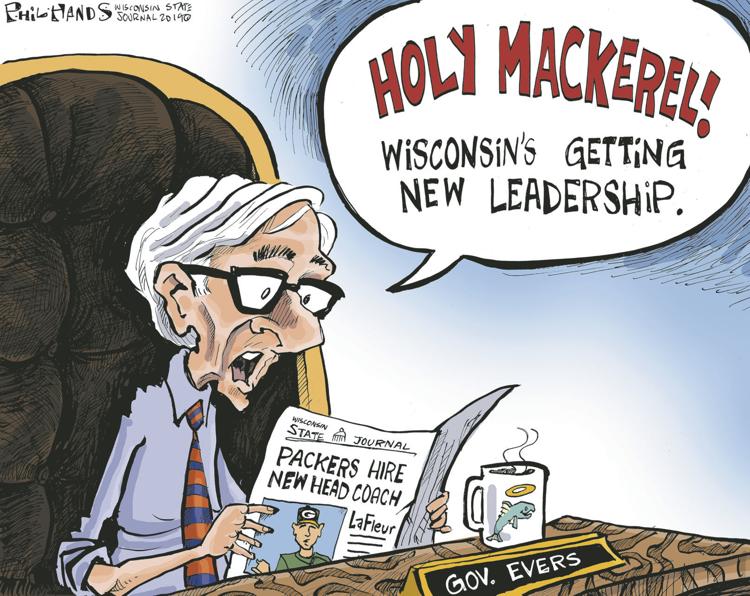 Chief Koval retires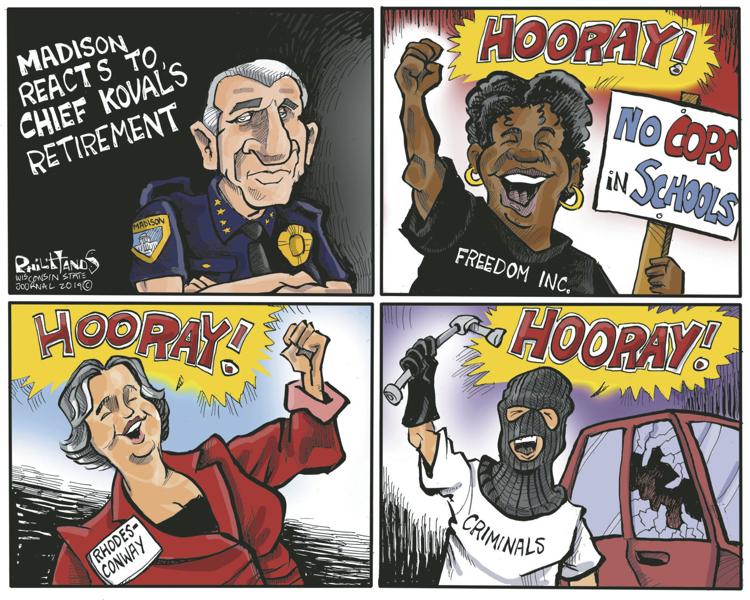 F-35s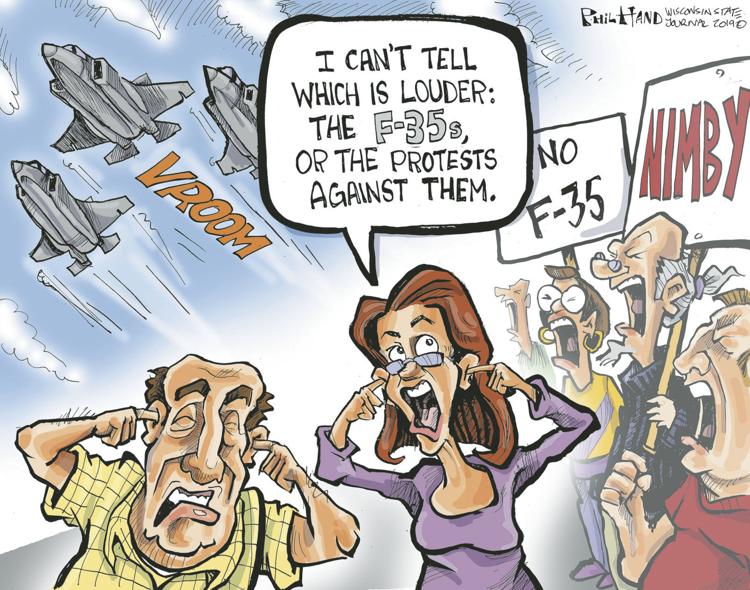 Ron Johnson
MY VIEW | PHIL HANDS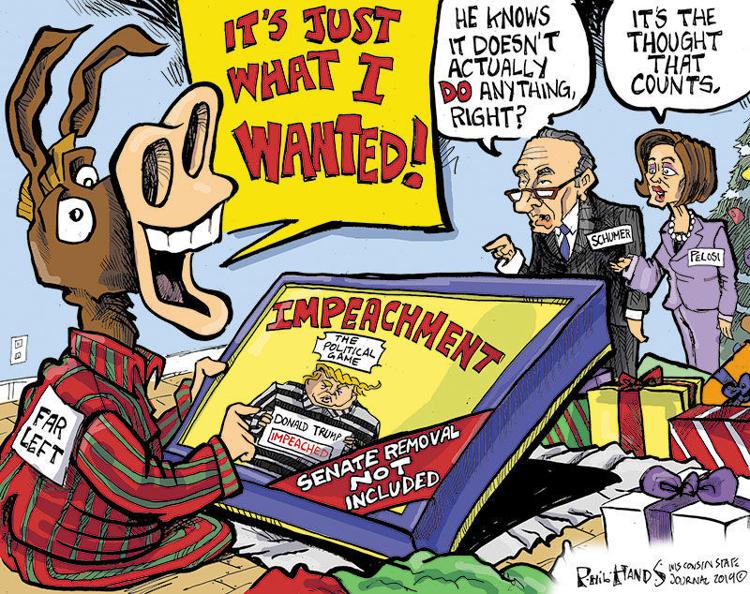 MY VIEW | PHIL HANDS
MY VIEW | PHIL HANDS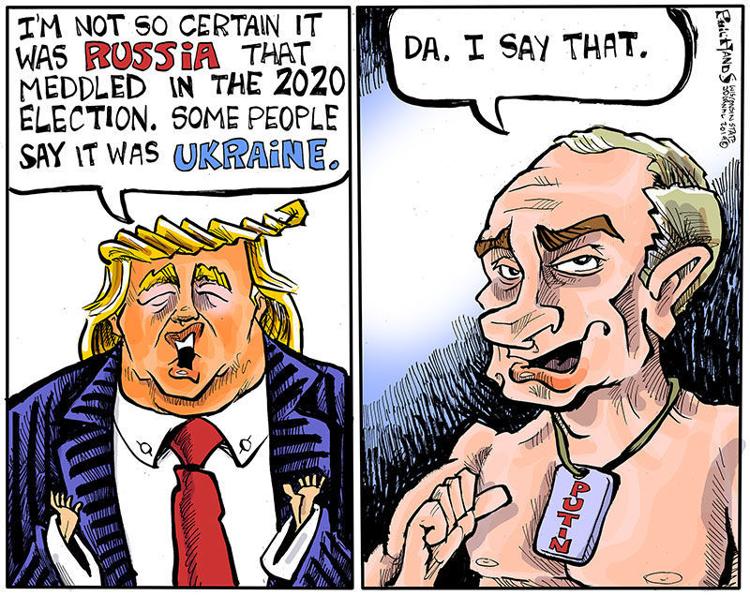 MY VIEW | PHIL HANDS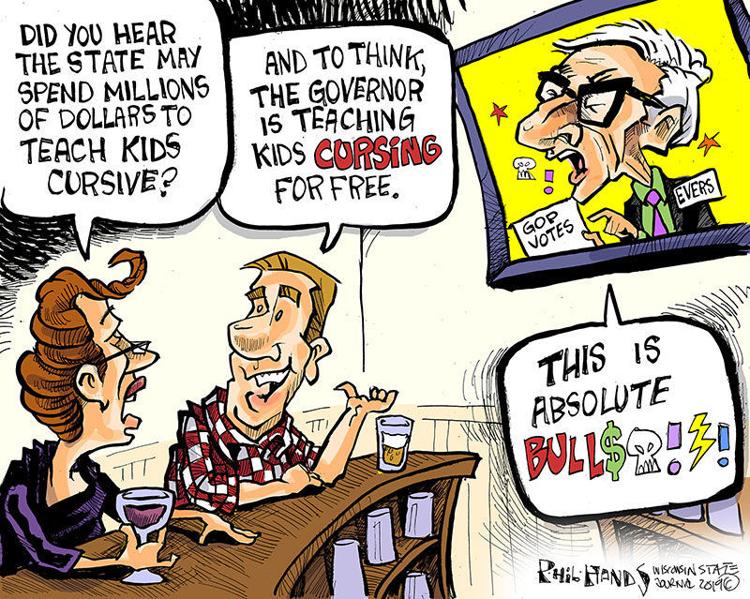 MY VIEW | PHIL HANDS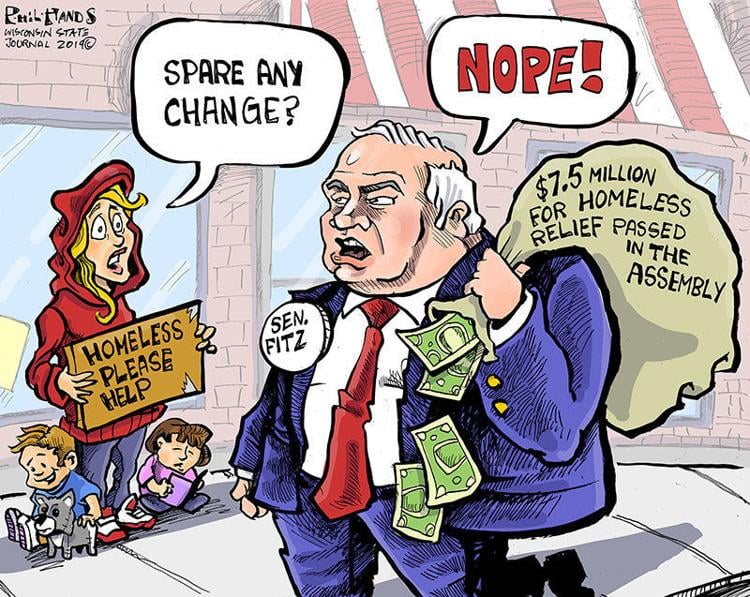 MY VIEW | PHIL HANDS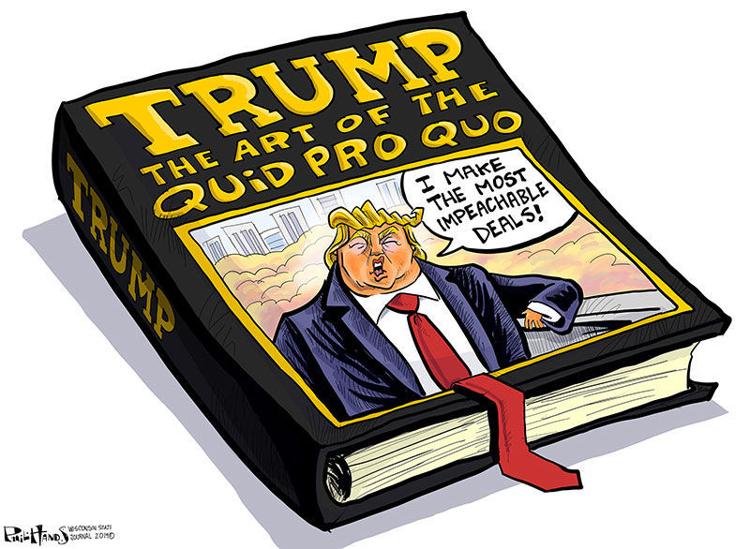 MY VIEW | PHIL HANDS
MY VIEW | PHIL HANDS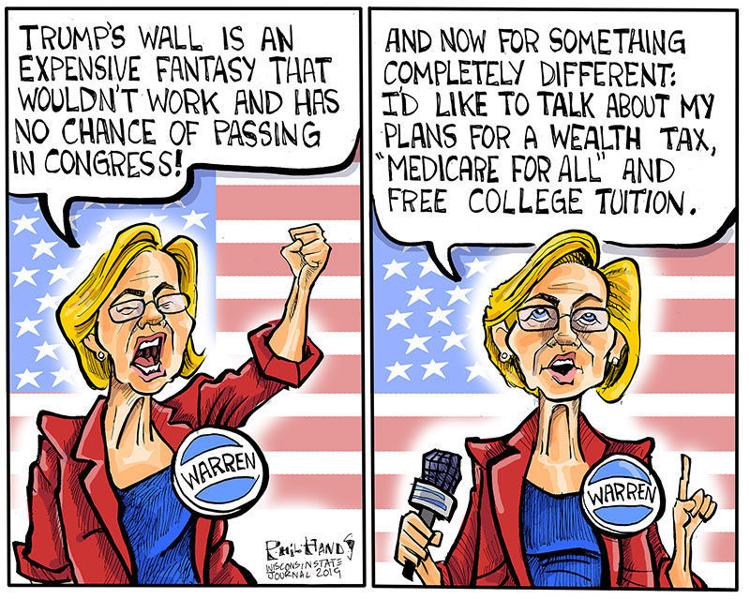 MY VIEW | PHIL HANDS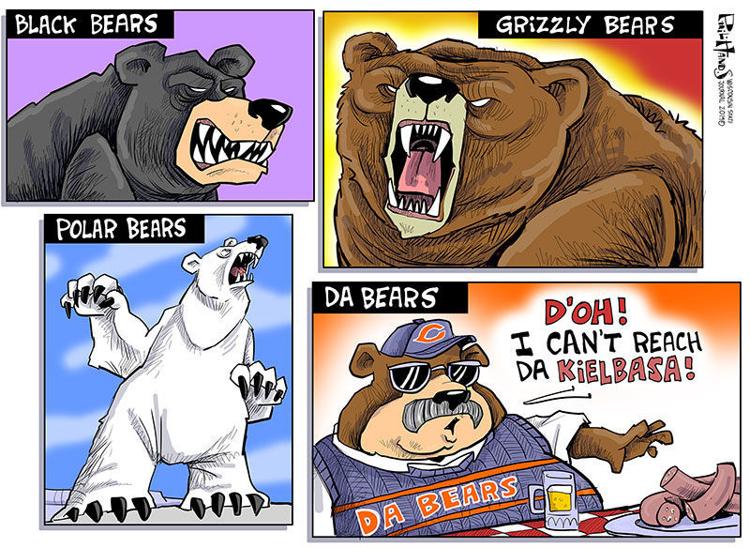 MY VIEW | PHIL HANDS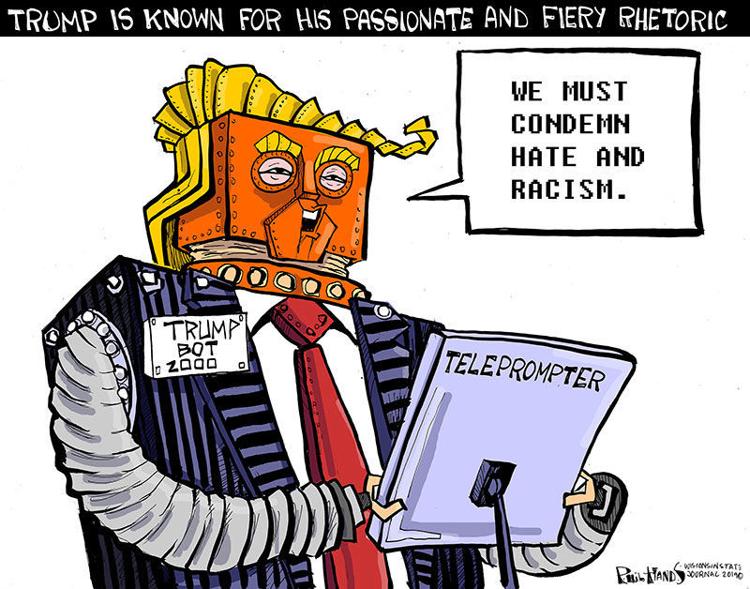 MY VIEW | PHIL HANDS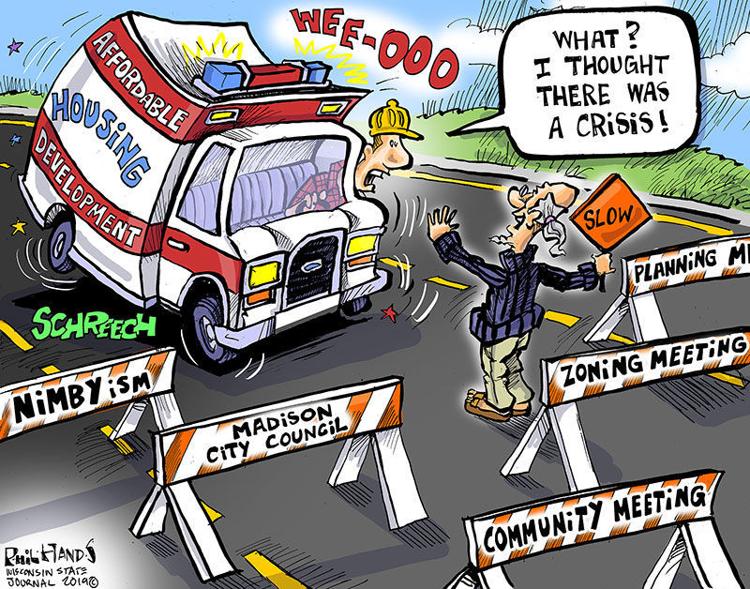 MY VIEW | PHIL HANDS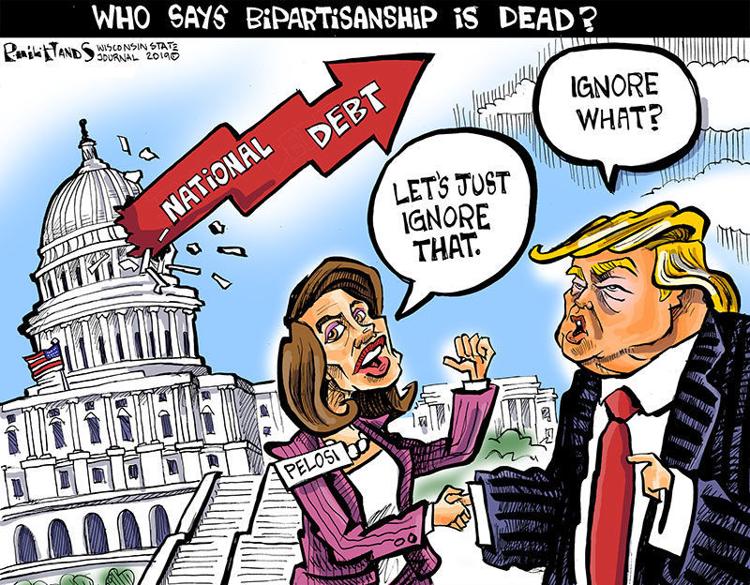 MY VIEW | PHIL HANDS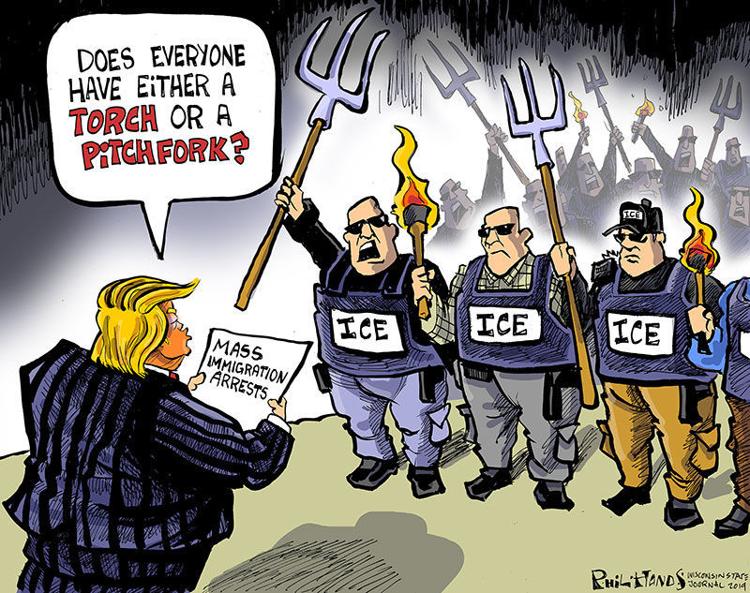 MY VIEW | PHIL HANDS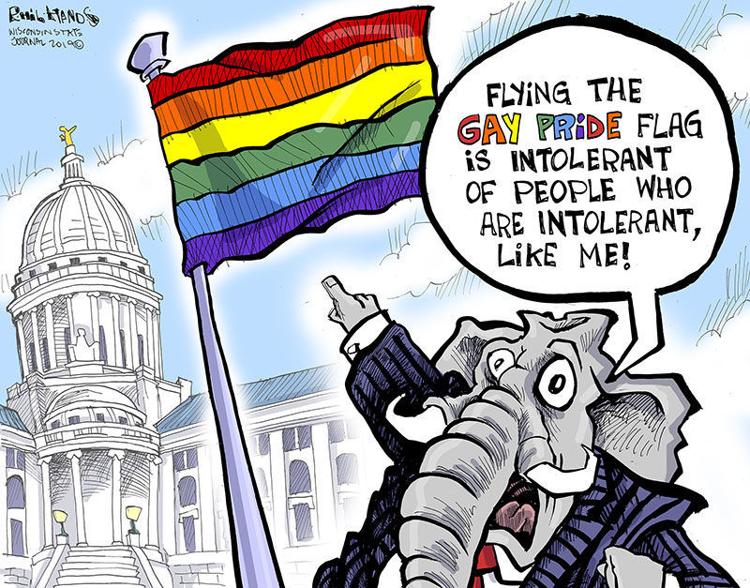 MY VIEW | PHIL HANDS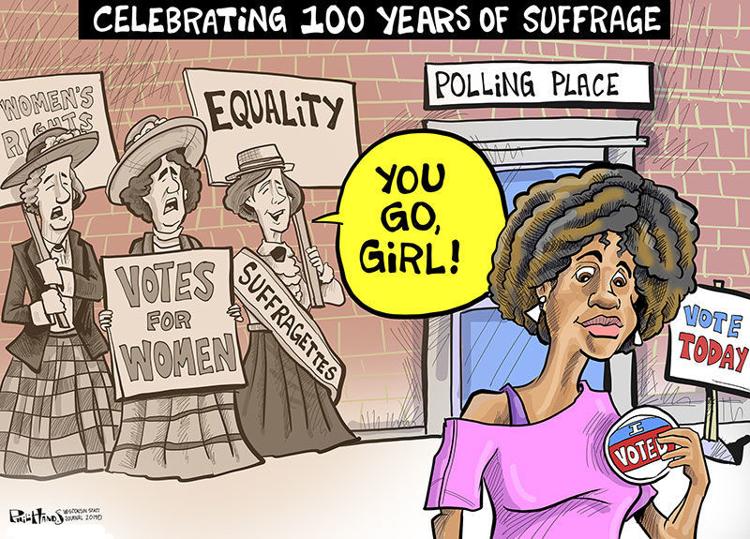 MY VIEW | PHIL HANDS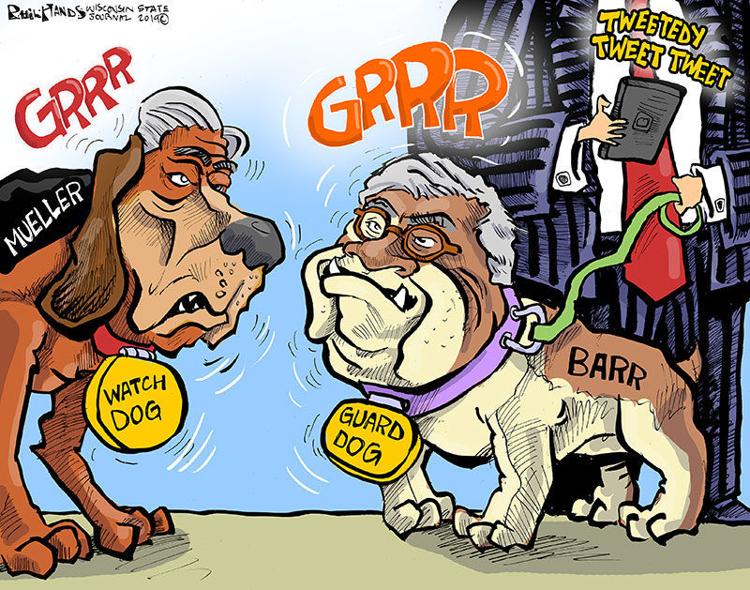 MY VIEW | PHIL HANDS
MY VIEW | PHIL HANDS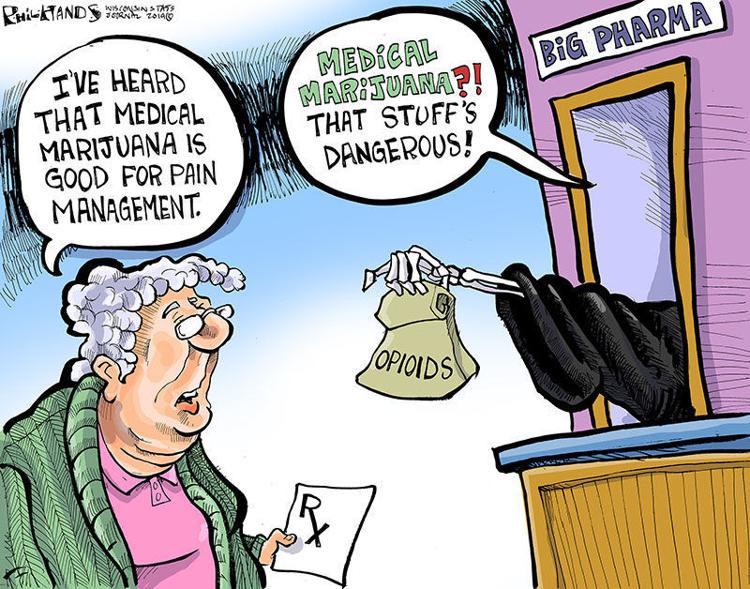 MY VIEW | PHIL HANDS
MY VIEW | PHIL HANDS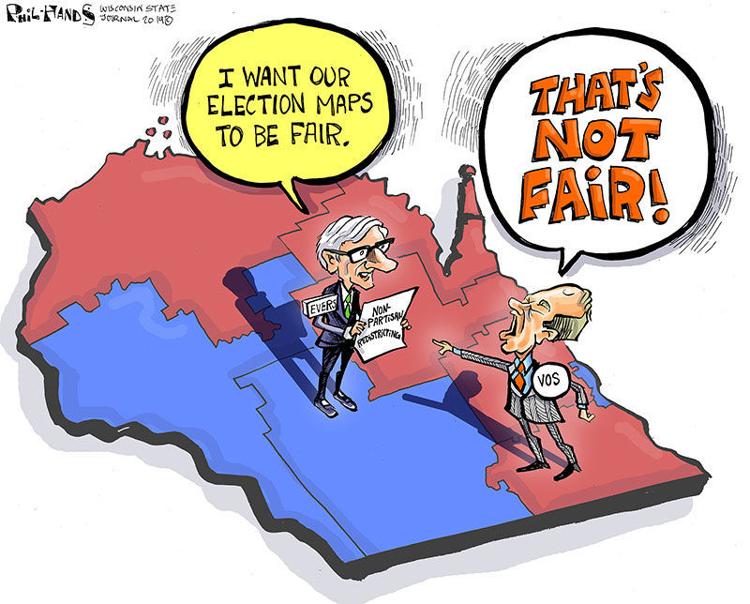 MY VIEW | PHIL HANDS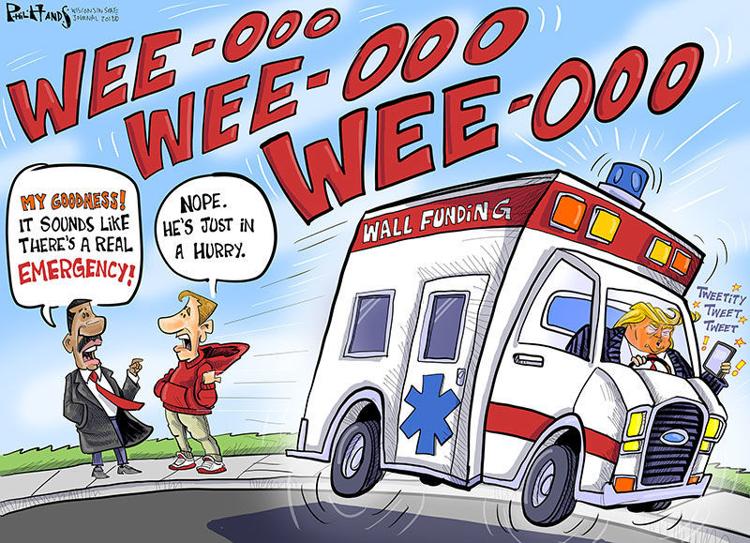 MY VIEW | PHIL HANDS