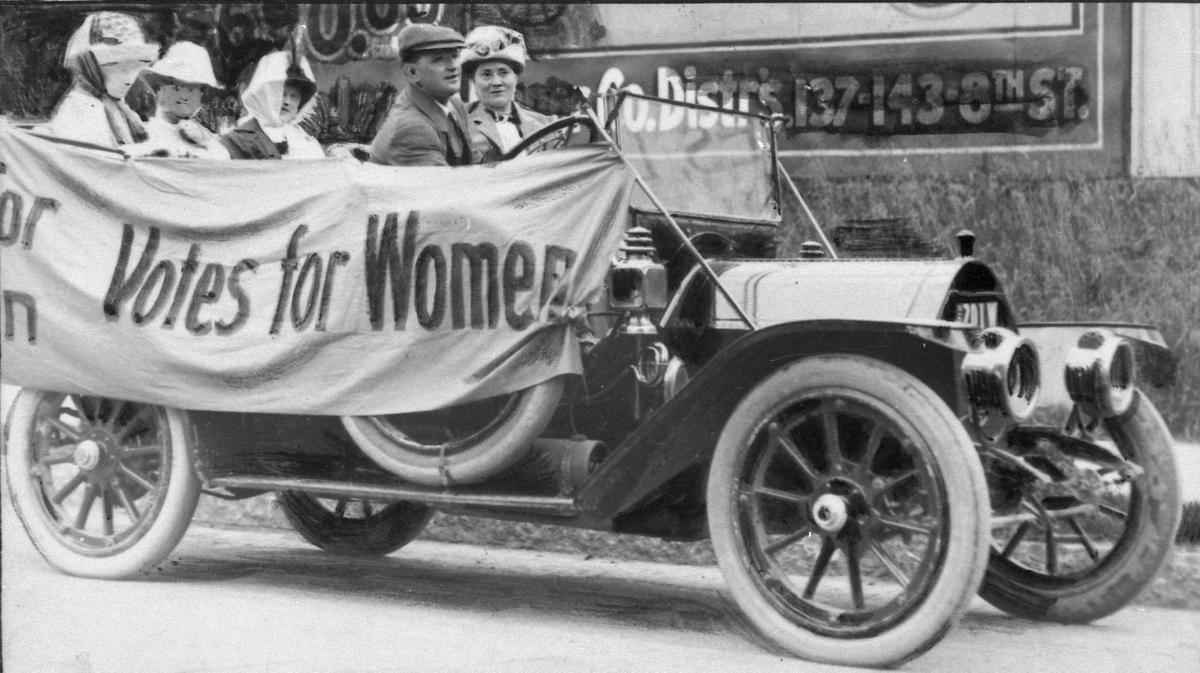 This State Journal editorial ran on June 6, 1919, two days after Congress passed the 19th Amendment granting women the right to vote:
Almost half a century ago, Susan B. Anthony went alone to the Senate of the United States to ask that a bill be introduced to make the women of America, who are citizens of America and not subjects of America, empowered to vote by constitutional amendment. It has been a long, slow fight.
And the chief opponent against this justice has been the brewers and the distillers of America. They have been the most consistent enemies of the better democracy and the truer and purer Americanism.
Now that the fight against the saloon forces is won, justice to our women comes. Congress has passed the Susan B. Anthony amendment.
Now that the battle against the booze business is won and the brewers and distillers have lost their political power, there will be no question about the ratification of the equal suffrage amendment and women will no longer be subjects but citizens under our flag.
Sen. Roy Wilcox (a Republican from Eau Claire) yesterday urged that Wisconsin honor itself by immediately ratifying this just constitutional amendment. ... Wisconsin will ratify. The battle for equal suffrage is won.
The two greatest domestic issues before the nation since the slavery issue was alive — national prohibition and equal suffrage — have been achieved in this great year of VICTORY.
Wonderful achievements will be recorded on the 1919 page in history.
Catch the latest in Opinion
Get opinion pieces, letters and editorials sent directly to your inbox weekly!