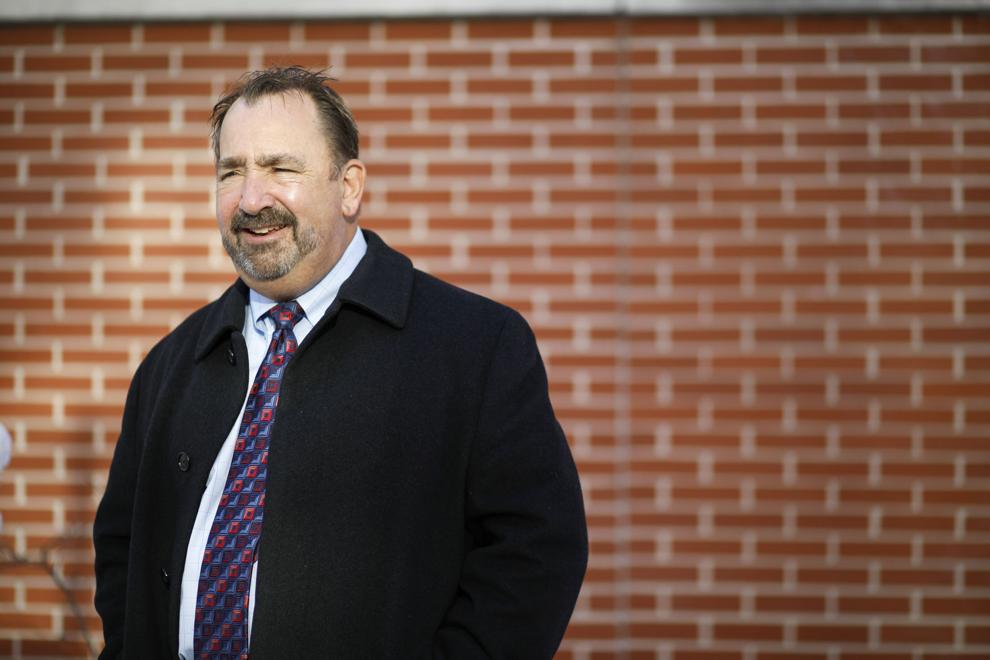 As Dane County sheriff, building relationships in my communities is crucial. Through relationships I can build the trust necessary for citizens to feel safe reporting crimes, serving as witnesses, or simply asking for assistance. If my community does not trust me or our deputies, I can't do my job.
Over the past four years, the Trump administration made my job more difficult by threatening and pressing sheriff's offices to participate in its misguided and harmful programs with Immigration and Customs Enforcement (ICE) that breed mistrust of law enforcement.
These programs included the 287(g) program, which taps local law enforcement to perform immigration enforcement on behalf of ICE. This includes serving ICE detainers, which are requests for local law enforcement to hold an individual past when they would normally be released from custody so ICE can take them into federal custody and deport them.
An example of how these programs decrease local public safety can be found in the aftermath of the El Paso, Texas, mass shooting of 2019. A survivor and witness to this horrific tragedy in which 23 people were killed and dozens more injured, who was cooperating with the local district attorney's office in the case to prosecute the shooter, was stopped by police for a broken taillight, and she ended up getting deported by ICE. They had a pending detainer request and in the end undercut community bonds that made that community safe.
During the Trump administration, ICE increased its pressure on local sheriff's offices, including my own, to join this program or face retaliation in the form of lost financial grants to the county. Because of these threats, over 100 new sheriff's offices signed up out of fear of losing millions of dollars in financial grants. The Trump administration claimed that helping increase deportations with the help of sheriff's offices would make communities safer, but my experience in my own county showed just the opposite: These ICE programs are harmful to the essential relationships with immigrant communities on which good policing depends.
I have personally spoken with immigrant community members who have told me that ICE collaboration with local law enforcement makes people afraid of law enforcement. Common sense tells us, and studies confirm, that the involvement of local law enforcement in federal immigration enforcement prevents victims from reporting crime and witnesses from coming forward to provide evidence or tips, all out of fear that local law enforcement will arrest them rather than help them.
ICE does have a legitimate role in keeping our communities and our nation safe — including from narcotics and human trafficking — but not at the expense of the trust local departments have built over time with their communities, and not by burdening them with extra duties and costs that divert from their mission.
I have every confidence that President Joe Biden, who I have worked with on difficult challenges before when he served both as a U.S. senator and vice president, understands the duty law enforcement has to build trust. In 2015, I worked with then-Vice President Biden on implementation of the pillars of 21st Century policing, which identified the first critical piece as "building trust and legitimacy of law enforcement."
Before that, I had the distinct honor of working with then-Sen. Biden to pass the Violence Against Women Act, which brought unprecedented levels of resources to combat domestic violence and help survivors heal. The law's passage also drew attention to an issue that all too often was met with formidable silence. Family members are often afraid of coming forward to seek protection from abusive relationships, fearful that the very people meant to assist them will either decline to help or make the situation worse.
Immigrants seeking protection from domestic violence, human trafficking, and other crimes shouldn't have to fear that law enforcement would try to detain and deport them, instead of coming to their aid in a time of need. I've witnessed myself how immigrants trapped in the horrors of human trafficking and sexual assault were terrified of law enforcement officers, believing they would turn them over to federal authorities to be deported.
In light of the COVID-19 pandemic, local agencies — many facing deep cuts to their budgets — shouldn't have to expend their limited resources on doing the work of the federal government, and certainly not on efforts that discourage immigrants from seeking COVID-19 testing, medical care and vaccines.
The Biden administration has an opportunity to recognize the harms caused by entangling local police departments and sheriff's offices with federal immigration enforcement. The Department of Homeland Security under the solid leadership of Secretary Alejandro Mayorkas have reached out to police chiefs and sheriffs to find solutions to our immigration challenges.
I believe public safety strongly counsels in favor of ending these programs that punish communities. We should look for solutions that build our communities for all who live in them.