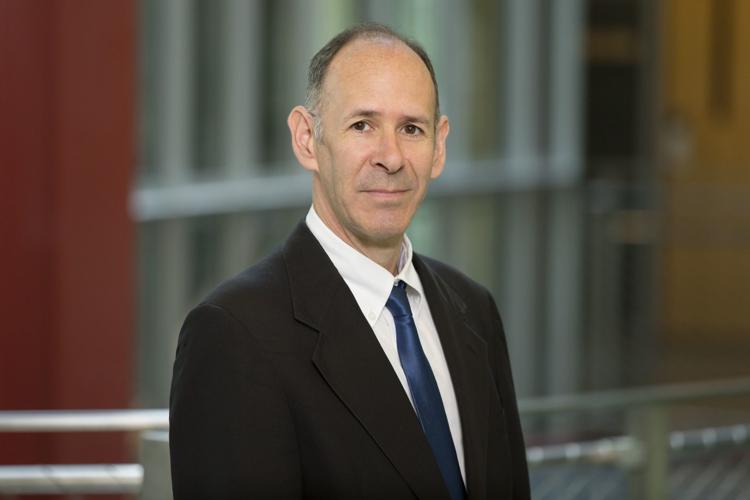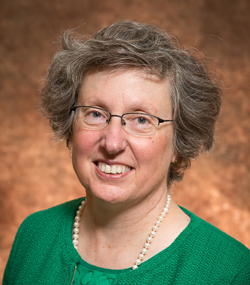 As we move through the first wave of COVID-19 cases and deaths in the United States, which has most severely impacted large, densely populated cities, Midwestern university towns are poised to be epicenters for the second wave, as we approach the fall semester.
A large proportion of high- population urban residents live in multi-family units, such as apartments and condominiums, with common human-to-human touchpoints (stairwells, halls, elevators and mailboxes). These residents also rely on public transportation, further making these areas fertile grounds for transmission. Even with social distancing and stay-at-home orders, transmission reduction is challenging in these communities. New York City exemplifies these characteristics, and is the nation's epicenter during the first wave of COVID-19 cases and fatalities.
University towns, particularly those affiliated with the major conferences in the Midwest such as the Big Ten, have been mostly spared the first wave of COVID-19 deaths. Geography plays an important role: a number of large Midwestern universities are located in rural areas or smaller urban areas with low rates of COVID-19 infection. In addition, with spring break occurring just as the coronavirus spread was accelerating nationwide, university leaders took aggressive action to move staff and students off campuses, and to move classes online.
Even with such changes, many counties home to Midwestern universities now have more COVID-19 cases than adjacent counties. But the very social structure of such institutions could make them most vulnerable during the next wave of COVID-19 this fall, if these universities reopen.
Large public universities located in university towns possess several living features found in large urban areas. Many students, particularly freshmen, live in dormitories and eat in common, large student cafeterias. Those living off campus often reside in multi-unit buildings. Greek societies also bring together large groups of students living under the same roof.
Many students primarily use public transportation. Many required introductory classes in the liberal arts, math and sciences are delivered in large auditoriums. Then there are sports events, such as football games, which attract tens of thousands of spectators. All these factors result in dense concentrations of students across campus and the community and make social distancing a logistics nightmare.
Universities were able to move traditional, in-person education online to complete the spring semester. The economics of such a decision would make some universities loath to do so again in the fall. This is not what students want, nor is it what they are paying for. The economics of delivering on-campus education makes it especially compelling — even necessary for the solvency of some institutions — to welcome students back in August.
But given that the first wave of COVID-19 largely spared university towns, faculty, staff and community residents remain highly vulnerable to infection. The students themselves also will be vulnerable, though their demographics will result in fewer (though not zero) complications and deaths. A university of 50,000 students could see some student deaths, presumably among those with underlying heath issues. For instance, a low case fatality rate of 0.01% in a young healthy population could still result in five deaths. But the same institution could see many more faculty and staff deaths, whose age demographics and greater prevalence of underlying health issues make them more vulnerable.
The economic model of universities suggest they must open their doors with in-class education in the fall, while the public health risk of COVID-19 suggests that they cannot. If a university opts to reopen with in-class education in the fall, one way to mitigate some of the risk in to keep vulnerable faculty and staff away from the students.
How would they do this? First, by continuing to encourage broad social distancing. Have those especially vulnerable faculty deliver their lectures to auditoriums and classrooms remotely using technology such as Zoom. Office hours and lab sessions would be held and led remotely in the same manner. This will require some faculty and staff to remain off campus for the semester, as students acquire immunity.
By suppressing the number of severe cases, local medical facilities can prepare now by obtaining supplies of personal protective equipment and ventilators to meet the ensuing health care challenge. Local health departments can prepare to perform contact tracing and to enforce isolation and quarantine procedures. Such an approach will reduce the number of people who would require contact tracing. Moreover, this strategy also provides time for the development of effective treatments, with a safe and effective vaccine as the eventual goal.
For such a strategy to be successful, a fast, accurate and low-cost test must be available and given to everyone prior to the start of the semester. An antibody test would be ideal, to assess who has immunity. Such tests must be administered several times during the semester. Such data will be critical to indicate when faculty and staff can interact with the student population.
Some institutions may opt to take this route for the fall, in spite of the risks, to ensure their solvency. Others will continue online education, hoping to outlast the virus. Both choices represent unchartered territory for higher education delivery in a post-coronavirus world.
Jacobson is a professor of computer science and expert in risk assessment, and Jokela is acting regional dean of the College of Medicine, both at the University of Illinois at Urbana-Champaign.
Concerned about COVID-19?
Sign up now to get the most recent coronavirus headlines and other important local and national news sent to your email inbox daily.