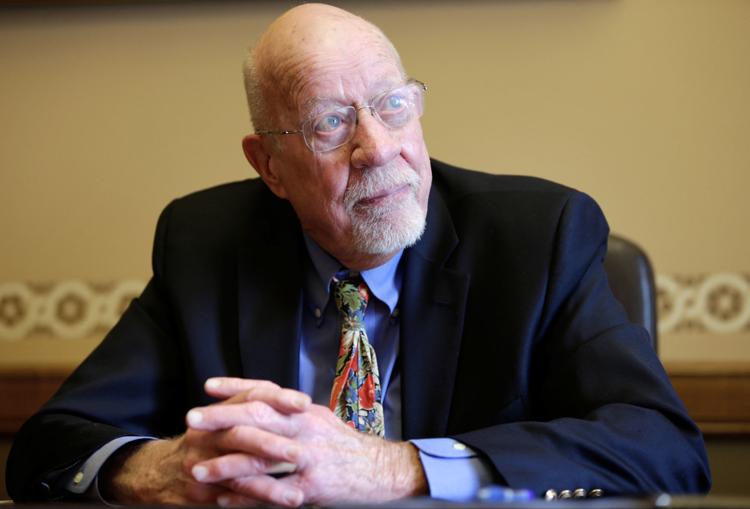 I recently introduced the End-of-Life Options Act in the Wisconsin Legislature with Reps. Sondy Pope and Dianne Hesselbein. This is the 11th time I have introduced medical aid-in-dying legislation which would allow mentally capable, terminally ill adults with six months or less to live a way to end life on their own terms.
First and foremost, the public overwhelmingly supports medical aid in dying. Gallup polling from 2018 found 72 percent of the country agreed it should be legal for doctors to assist in ending a terminal patient's life, if the patient requests it. Since 1990 these proposals have consistently been supported by over 65 percent of the population.
Under this legislation, safeguards are in place to ensure terminally ill patients can't make a rash decision. To be eligible, an adult patient must have a diagnosis confirmed by two physicians and make three separate requests — two verbal to their primary physician, and one written in the presence of three disinterested witnesses. If the physician has any concern about the patient's mental state, the physician must refer the patient to a mental health professional.
Opponents of medical aid in dying claim this law would fundamentally alter the relationship between doctors and patients. But this argument rests on finding a distinction between doctors making an active or passive decision. In other words, the distinction between a doctor assisting someone in dying versus letting a patient die who refuses further treatment. The reality is, if terminal patients are determined to end their lives, they can do it without a doctor's help. This legislation merely provides another option for terminally ill patients to end life how and when they choose.
MENOMONEE FALLS — A bill introduced last week to legalize assisted suicide would be disastrous for Wisconsin. It would shrink end-of-life trea…
Opponents also claim that patients will feel pressured to choose medical aid in dying, lest they feel they become a burden on their families. The study "Oregonians' Reasons for Requesting Physician Aid in Dying," by Drs. Linda Ganzini, Elizabeth Goy and Steven Dobscha paints a different picture. Their findings indicate the decision to request medical aid in dying is about the desire to maintain control over one's life. No evidence shows terminally ill patients make the decision to prevent feeling like a burden.
Finally, a common misconception about people requesting medical aid in dying is that the requestor is depressed. A different study by Drs. Ganzini, Goy and Dobscha finds contrary views. In "Prevalence of Depression and Anxiety in Patients Requesting Physicians' Aid in Dying," they concluded that terminally ill people who consider ending their lives are making rational appraisals of their situations. Furthermore, evidence from yet another of their studies, "Mental Health Outcomes of Family Members of Oregonians Who Request Physician Aid in Dying," finds benefits to families of patients who request aid in dying, with the family feeling more prepared and accepting of their loved one's imminent death.
Ultimately, if we are going to continue upholding our ideals as a state and nation founded on the principle of liberty, then we must recognize that individuals' self-determination about their lives and their bodies is in the highest tradition of liberty. Indeed, former Supreme Court Justice Sandra Day O'Conner once wrote, "our notions of liberty are inextricably entwined with our idea of physical freedom and self-determination." Allowing terminally ill patients the right to end their lives how and when they choose is the height of self-determination.
Since I first introduced this legislation in 1993, 10 states and Washington, D.C., have legalized medical aid in dying. It is time for Wisconsin to join the ranks of states affirming terminally ill patients' freedom to end life on their own terms.
Catch the latest in Opinion
Get opinion pieces, letters and editorials sent directly to your inbox weekly!