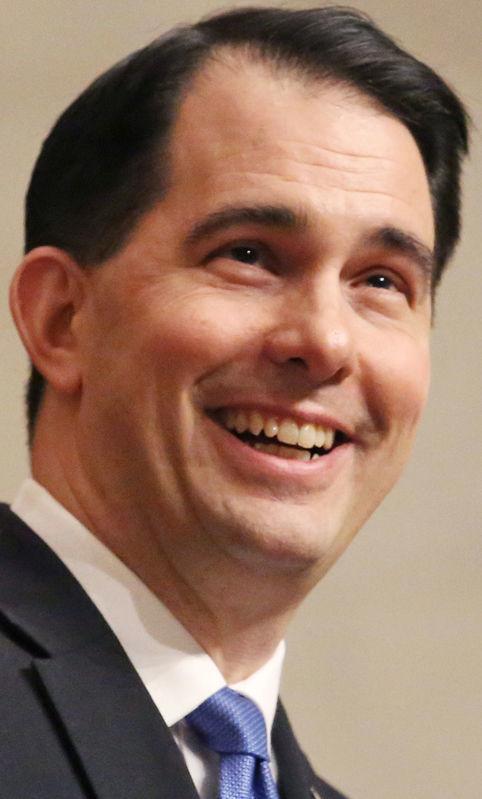 Are you better off now than you were four years ago? More Americans today say the answer is "yes" than at any point since pollsters began posing that classic query nearly three decades ago.
Ever since Ronald Reagan drilled those 11 words into the American political lexicon in 1980, that question has become the gold standard by which presidents are judged worthy or unworthy of a second term. In 1980, Americans decided they were not better off after four years under Jimmy Carter, so they voted him out of office. Four years after that, they decided they were much better off, and reelected Reagan in a 49-state landslide.
Ever since 1992, when George H.W. Bush was running for re-election, Gallup has asked voters the crucial question during the third year of each president's first term.
So, are Americans better off after three years of President Donald Trump? By the widest margin in the history of the poll, the answer is an emphatic "yes."
Fully 61% of respondents — including 60% of independent voters — said they are better off today than in 2016. A slightly larger majority, 62%, say President Trump deserves credit for the strong and growing economy.
These numbers are historic. None of the previous four presidents to seek reelection got above 50% of respondents to say they were better off than three years before. In 2012, when Barack Obama was running for re-election, only 45% of voters reported that their lives had improved since he took office.
There's a straightforward reason that so many more Americans believe they're better off under Donald Trump: They are.
You wouldn't know it from the endless pessimism voiced by Democrat politicians — especially the ones seeking their party's presidential nomination — but we're in the midst of what the president has accurately termed a "blue collar boom."
The unemployment rate has decreased by more than a full percentage point since the 2016 election, and continues to hover around the lowest level since 1969. Wisconsin's unemployment rate is even lower, thanks to the tens of thousands of new jobs created in the Badger State since January 2017.
Consumer confidence is just below all-time high. The stock market has continually set new records. Since the day of President Trump's election, the Dow Jones Industrial Average is up about 50%. President Trump's tax cuts put almost $1,900 back in the typical Wisconsin household's bank account in 2018.
In the past, impressive economic numbers didn't usually translate into such a widespread feeling of well-being among Americans, probably because the benefits of previous booms accrued mainly to those who were already well-off. The Trump boom is different, spreading prosperity broadly to all Americans.
Wages are also growing significantly faster for the lowest earners than they are for the highest-paid managers and professionals. As a result, workers among the lower half of wage-earners have increased their net worth by a whopping 47% over the past three years — 15 times faster than under the last three administrations, and triple the gains recorded by Americans in the top 1 percent of earners.
After losing 60,000 factories and millions of blue collar jobs during the prior two presidential administrations, more than 12,000 factories have opened under President Trump's watch, spurring the creation of more than half a million new construction jobs and nearly as many manufacturing jobs. In Wisconsin alone, manufacturing output grew by about $6 billion between 2016 and 2018.
Our economic prospects continue to improve thanks to momentous new trade deals such as the United States-Mexico-Canada Agreement, which is projected to add 176,000 new jobs nationwide and boost GDP by nearly $70 billion, and the "Phase One" trade deal with China, under which Beijing agreed to increase its purchases of American exports by $200 billion.
The ultimate election-year question — "are you better off now than you were three years ago?" — has been answered conclusively in the affirmative. In less than nine months, voters are going to decide on a different but closely related question: Do you want to be even better off four years hence?
If 2016 was any indication, the way Wisconsin voters answer that question could easily determine whether the whole country continues along the path of economic prosperity or derails the gravy train with an experiment in democratic socialism or a return to big government liberalism. It's an extraordinary responsibility, Wisconsin will undoubtedly make the right choice and deliver President Trump another victory.
Walker is the former governor of Wisconsin.