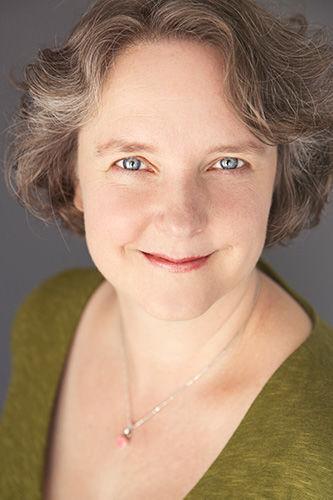 Madison needs rapid transit. Our health and our environment are harmed when there are too many cars and too much congestion. Our economy is harmed when it takes transit riders twice as long as drivers to access education and jobs. Our community is harmed when these long commutes are disproportionately borne by low-income residents and people of color.
These problems are only going to get worse as Madison grows.
The Madison metropolitan area was the fastest-growing in the state, picking up 75,361 new residents over the last decade. Each one — and the tens of thousands more to come — need better transportation options than sitting alone in their cars.
Metro Rapid, Madison's bus rapid transit (BRT) system, is supported by $116 million in federal funds. It will connect our city and the entire region more efficiently than ever. Running east to west across the Isthmus, then north to south, it will ease congestion, reduce carbon emissions, and help residents get to work, school, shopping and entertainment quickly and easily.
As with any major innovation, questions and anxieties are emerging, exacerbated by the uncertainty and stress of the economic downturn caused by the pandemic.
Many are asking why the city wants to bring BRT to the Downtown. A key premise of BRT is that it goes to where people want to go — and people want to go Downtown. In 2019, about 600,000 people boarded buses on the Capitol Square. A quarter of a million people boarded buses on the top of State Street. The BRT will provide front-door service for everything our Downtown has to offer.
I have heard from residents who love working, eating, drinking, shopping and going to cultural events Downtown. They want to be able to get there quickly and easily. We've heard from commuters who look forward to knowing they can hop off the bus to run an errand or two, and hop back on a few minutes later, rather than having to wait a half hour or longer for the next bus.
Some worry about the effect of BRT on business. But data from other cities suggest the more important question is the effect on businesses if they don't have easy access to BRT.
One study showed that areas surrounding BRT stations attracted significantly more jobs than the county as a whole. Cities have also seen significant redevelopment along their BRT corridors. Cleveland's BRT fostered $9.5 billion in economic development. In New York, BRT improvements increased retail sales 24% in the first year. Albuquerque, Eugene, Indianapolis, Kansas City, Nashville and other cities have experienced the economic benefits of BRT.
Madison should do the same.
Former mayors faced the same question we were faced with: Should transit be on State Street? Over 40 years, each of them made the decision to keep transit there to improve access and service. The BRT will only run on three blocks at the top of State with only two bus stops there. The system redesign allows us to take almost all buses off the length of State Street. Upper State Street will have 60% fewer buses during peak hours, and lower State Street will have even fewer buses, if any.
What is the proposed alternative to two bus stops within eyesight of each other on State Street? It is an outer loop that confuses and confounds visitors; that adds significant delays to the entire crosstown route; that delivers transit riders to the back door of Downtown office buildings and restaurants; and that requires someone dropped off at the office towers on West Wilson Street at the start of the work day to walk almost half a mile to the former MATC building to catch a ride home.
That is not how you design a modern transit system.
BRT is about safe, fast, clean and reliable service. It's about not relegating waiters and shop clerks and customers to the back door, but to the front door. It's about the family with holiday ballet tickets who will walk steps from the sheltered station to the front door of the Overture Center to make their 7 p.m. curtain despite the December snowstorm. It's about the mom who grabs last-minute groceries from the market on State Street where she can check to see if the bus is pulling up through the store window. It's about all the moments in people's lives where transit makes it easier to access the amazing businesses and experiences that make up Madison's Downtown.
We've been diligent and deliberate in creating the system in the best interest of the entire community with years of design and redesign based on feedback in 14 public meetings. We've made significant compromises that will ultimately make the system better. A lengthy re-planning process threatens the future of the entire project. We all remember when another major infrastructure project, a rail line between Milwaukee and Madison, was derailed by delays and a change in administration. Losing BRT should not be another mistake our community looks back on with regret.
Now is the time to advance big changes to reduce car congestion and to help our residents get to work and school on time. Now is the time to take bold actions that help solve our climate crisis. Now is the time for BRT.