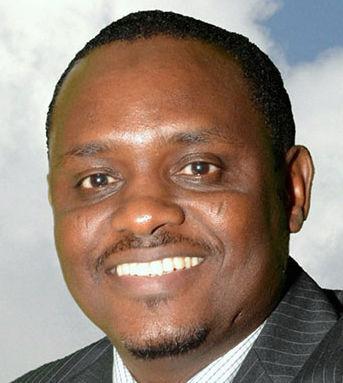 At our next meeting Nov. 17, the Madison City Council will vote on whether to place a referendum question on the ballot asking approval of a measure that would make council members "full-time," reduce their number from 20 to 10 and increase their salaries from $16,000 to $67,000 per year.
I will vote against the proposal at the council meeting and, if necessary, on the April 2021 ballot because it will:
Destroy the tradition of citizen-alder representation.
Likely reduce the Black representation on the council.
Increase the cost of the council three-fold at a time when we cannot afford it.
Under the proposal, full-time council members will represent about 28,000 constituents. They will no longer be employed outside City Hall (as are most members of the council) and instead inevitably become absorbed as another gear in the governmental machine.
When I have campaigned for council, I have been able to meet almost every voter twice. With twice as many constituents and a job that pays $67,000 a year, campaigns will require managers, media buys and easily a budget of $15,000. Who has access to that amount of money for a council seat?
Currently, the average council member serves two to three two-year terms. It is a civic service, not a career. This will transform the position into primarily a political position rather than a neighborhood representative.
Those promoting the change say it will improve representation by people of color. But people of color are at a much higher proportion on council now than in the city population. Our council consists of four Black members, two Latinx, a Native American and an East Asian, which is 40% of the council. This compares with about 25% of the city population.
All of the elected Black members represent districts with large Black and Latinx voting populations. If these districts were to be combined with adjacent districts, they or future Black candidates would be facing a much greater electoral challenge. The combining of districts and the need to raise much more money "to be competitive" would result in less not greater representation. This could lead to disenfranchisement of our minority communities.
The current budget for the council is $840,000. Less than half is for council salaries and the rest for four staff members who support the members. The proposal will require first-year salaries of $670,000 per year, pay more than $180,000 for health insurance as well as $50,000 for other standard benefits. Additional office space plus five or more staff assistants could easily top $400,000. These new costs plus retaining the existing staff will more than double the budget to $1.8 million.
I believe that if one were to ask a random 20 residents of Madison how they would spend an additional $1 million to improve the city, most would say more affordable housing, criminal justice reform, mental health services, perhaps a "311 center" to connect people to public service or more libraries and community police officers. I doubt one person would say that they would like to have less direct representation but pay twice as much for it. Our constituents know what is important. It's up to politicians to pay attention.