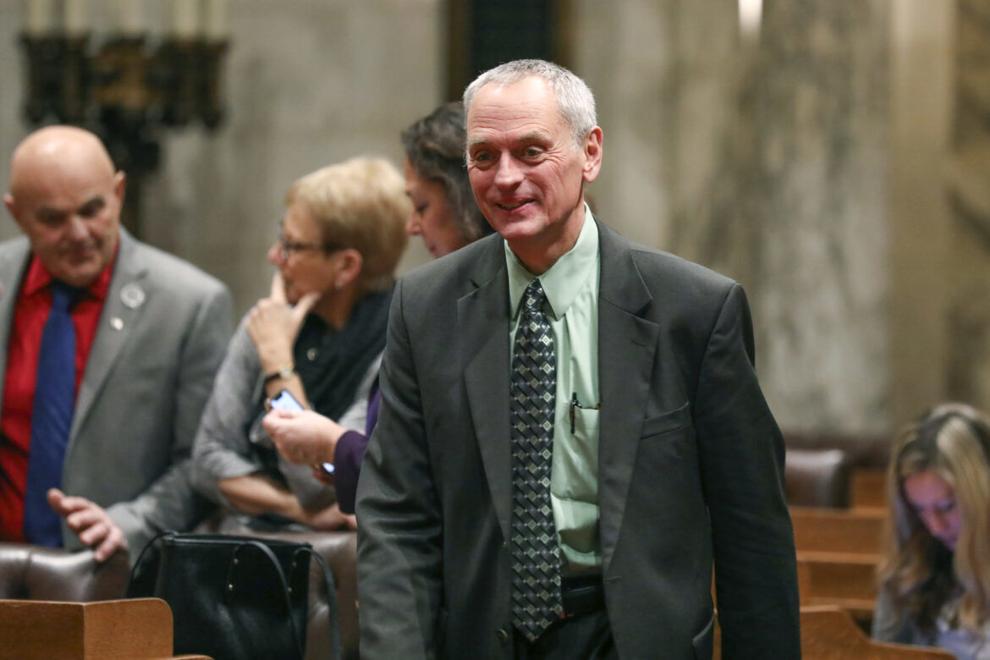 NEW BERLIN — The images of the first vaccines reaching health care workers and seniors last month was a rare burst of good news after a grim year lost to the pandemic. Now comes the difficult task of efficiently making the vaccine available to all Wisconsinites.
This mission is critical. Not only is the vaccine the fastest way to end the COVID-19 pandemic, but the federal government has recently announced that more vaccines will be allocated to states that do a better job of getting shots into arms.
That makes it all the more concerning that Wisconsin is among the worst in the nation in vaccines administered per capita. To better understand the challenges facing our vaccine rollout, the Assembly Health Committee held a hearing last week, inviting Wisconsin health care leaders, providers and other stakeholders to share their experiences and suggestions. Based on their input, I introduced legislation to address specific feedback we received on what Wisconsin can do to improve its vaccination effort.
The lack of flexibility and responsiveness in both planning and executing the vaccine distribution is a clear challenge facing Wisconsin, as we saw recently when the federal government issued new recommendations urging states to expand eligibility to everyone over age 65. Within hours, many states adopted the new guidance and began immediately distributing vaccines accordingly. In Wisconsin, however, the state subcommittee charged with developing guidance continued debating month-old federal recommendations that were now outdated, wringing its hands over exactly which subgroup of essential workers to include in the next wave, pitting inmates against grocery clerks. Availability to people 65 and older in Wisconsin finally begins next week, after the Department of Health Services had to circumvent the committee and its glacial pace.
This narrow focus and lack or urgency is unacceptable when it is clear that our seniors have been hit hardest by the pandemic and remain the most vulnerable. In Wisconsin, people over age 60 represent 66% of COVID-19 hospitalizations and 92% of related deaths. My proposal makes all people over age 60 immediately eligible to receive the vaccine as it becomes available and gives the Department of Health Services a deadline for presenting a comprehensive plan for vaccinating the general public as supply grows. That includes offering a single centralized state website where people can check their eligibility, locate nearby providers, and quickly schedule an appointment directly from the site. Other states already have such websites online and working. Wisconsin must catch up quickly.
Some providers expressed frustration at the lack of clarity about protocols for dispensing surplus vaccines, wasting valuable time once they had finished immunizing their assigned population. My proposal offers safe harbor for providers in those situations to move on to vaccinating whatever populations would be next under available state or federal guidelines. It also allows pharmacies to administer vaccines to all residents of a long-term care facility in one visit. These measures keep the line moving and prevent vaccines from sitting unused.
As our vaccine supply increases, we will need significant human resources to actually get shots into arms, and we cannot afford to sideline any qualified health care workers. My proposal requires DHS to act on vaccine provider applications within 10 days and expands the staffing pipeline by allowing pharmacy students and technicians to administer vaccines under supervision. These simple steps will help ensure that provider availability is never the limiting factor in our vaccination effort.
It is a great credit to our nation's science and health care communities that we have been able to quickly develop multiple, high-quality coronavirus vaccines and that we are approaching 20 million doses administered in just over a month's time. With a light at the end of the tunnel in sight, it is critical that we make the necessary adjustments to get Wisconsin's vaccine distribution back on track.