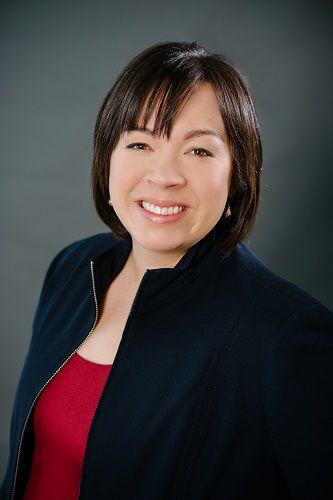 When Mr. Rodgers was a little boy and saw scary things in the news, his mother would tell him: "Look for the helpers. You will always find people who are helping."
I see helpers every day in my role at United Way of Dane County.
United Way brings together an entire community of helpers. We work hand in hand with community partners to provide essential services to families. Donors and volunteers make that work possible. During the COVID-19 pandemic, our work has never been more essential to helping our community get through this difficult crisis.
As families live paycheck to paycheck, the pandemic has made it even harder for them to make ends meet. Unemployment claims in Dane County have increased from an average of 324 per week before the pandemic to 4,630 per week now. Many of our neighbors — who work in our restaurants and hotels, on farms or in manufacturing — are now looking for resources that can help.
Calls to United Way's 211 information and referral helpline have skyrocketed in recent months, with calls increasing over 300% at the peak of the pandemic. Our 211 team has been working to connect people to critical health and economic services – food, diapers, rent, employment, healthcare – many for the first time.
But these struggles are not new.
The challenges our community faces because of COVID-19 were there long before the virus even existed: More than 61,000 households in Dane County, including 5,395 families with children under 18, are living in poverty. That means many of our neighbors do not earn enough income to put food on the table.
Further, our community has long discussed our alarming racial inequities in maternal and child health, graduation rates, income and more. The COVID-19 crisis further magnifies disproportionate impacts on our local families of color at higher risk of contracting the virus and slower economic recovery.
Now, we are planning for — and working to prevent — a wave of financial and health insecurity due to the economic downturn resulting from COVID-19. Our nonprofits are strained by an increase in service demand and inability to bring people together to raise funds. United Way is here to help.
When things are broken, it is our collective responsibility to build them back better.
Forbes Magazine recently named Madison one of the top 10 U.S. cities best positioned to recover quickly from the pandemic. Let's not waste this moment. Let's align our collective actions, resources and systems to ensure more residents and more businesses participate in that recovery. Let's help to more effectively eliminate racial inequities and rebuild our economy to work for more people.
For nearly 100 years, United Way of Dane County has helped. Whether recovering from devastating flooding, the frightening explosion in downtown Sun Prairie, or the daily disaster of thousands of our neighbors who experience poverty — we quietly pull together partners: nonprofits, businesses, government agencies, grassroots organizations, volunteers, donors and every willing resident to frame issues, mobilize resources and be accountable for results.
What we do together, especially with our most vulnerable families, raises our entire community. Engage. Donate to our essential work or sign up to volunteer. Be a helper in the vision of a Dane County where everyone can succeed in school, work and life.
Catch the latest in Opinion
Get opinion pieces, letters and editorials sent directly to your inbox weekly!