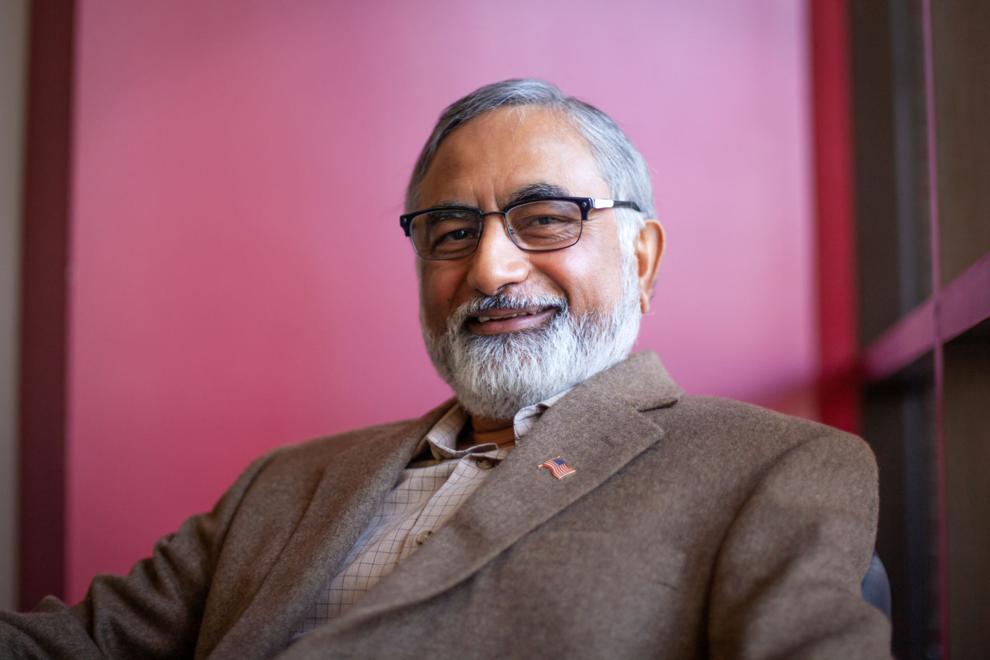 I was quoted in the Wisconsin State Journal on Dec. 30, 2015, saying, "Despite all of these things that have happened the last few months, I still believe America is the best country for Muslims to practice their religion and accomplish their goals. I'm a very proud American."
I was responding to statements made by then-Republican presidential candidate Donald Trump about Islam and Muslims.
If you asked me today about my thoughts on America, I would be hesitant to make the same statement. This is because things have changed substantially in America since then. It's not the same America for which I gave up my Indian citizenship over two decades ago.
No doubt the 9/11 terrorist attacks on American soil, carried out by international terrorists, changed America. But the good news was that both Republicans and Democrats came together quickly in a bipartisan way. They passed legislation with supermajority votes and tried to unite and heal America while addressing international terrorism immediately.
Let's now look at what happened when another terrorist attack on American soil was carried out on January 6, 2021 — this time by homegrown domestic terrorists. Republicans and Democrats are mostly divided on party lines. While some Republicans showed courage to speak up, most Republicans remain silent because they don't want to annoy former President Donald Trump and his base and thus lose elections.
Some Republicans are even behaving as if this attack never happened.
About 74 million people voted for Trump in 2020. Republicans tend to forget that the current U.S. population is 332 million, a majority of whom did not support Trump. Trump's popularity fell after he lost the 2020 election as people learned more about his dictatorship style of governing and insults against anybody he disagrees with, regardless of party.
Hate crimes against Asians, Jews, Muslims, African Americans and Hispanics also increased substantially during his presidency. Law-abiding citizens are now living in an environment of hate, fear and confusion. Rep. Omar Ilhan, D-Minn., the first Muslim woman elected to the U.S. House of Representatives, recently introduced legislation to combat rising Islamophobia after Rep. Lauren Boebert, R-Colo., made anti-Muslim comments about Ilhan, suggesting she looks like a suicide bomber. The House passed Ilhan's legislation 219 -212 without Republican support. This is what America, a country that was founded on religious liberty, has now become.
Minorities are fearful of losing their lives while Republicans are fearful of standing with what's right. Before 2016, Democrats and Republicans used to eat dinner together despite major policy differences. Those days are mostly gone. The focus has shifted on winning elections by using a divide-and-conquer strategy rather than uniting people regardless of ethnicity, color, religion or even political affiliation.
I am still optimistic that things will change in America where "diversity" will again become our strength, "unity" will again become our power, and the U.S. Constitution will again become our hope. And America will once again become the best country on the face of this earth and a role model for other countries to follow.
But we need to act before it's too late. In 2022, let's create a Wisconsin Nonpartisan Unity Caucus, co-chaired by two Republicans and two Democrats from both houses of the state Legislature. The caucus would let people of all backgrounds meet regularly to discuss our challenges and solutions together. I am begging Republicans to please join us in this effort to unite America, which I call my home. America is where I live and where I would die.
God bless the United States of America — not white America, not Black America, not brown America.
Masood, of Madison, is a Muslim American businessman from India and founder and president of We Are Many — United Against Hate, a nonprofit striving to end hatred, racism and intolerance: united-against-hate.org.