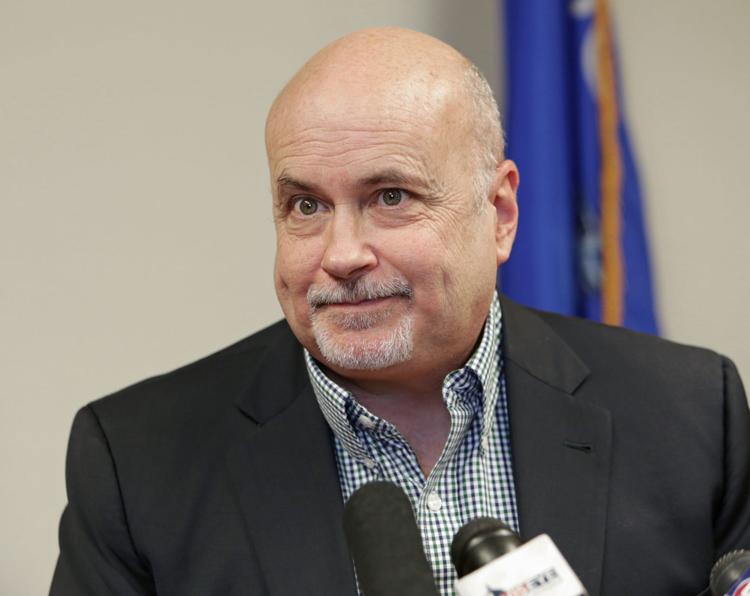 About 1,500 people showed up at the state Capitol in Madison last Friday, with angst over Wisconsin being shut down. Some were there out of fear. Some were there out of paranoia of the "deep state." And some were just plain manipulated for political reasons.
The sentiment of hoping for a day where Wisconsin was more normal again goes much wider than just that group. Many in that broader group, however, were astute enough to stay home until it's safer for the health of all of us to go out.
But one massive barrier prevents Wisconsin and, for that matter, anywhere from reopening.
We need more testing. The medical professionals have told us time and time again it is not wise to go back to "normal" until we have the capacity to test far more people. We also need to be able to trace those who have been infected with the novel coronavirus, and who they may have come in contact with.
We've barely tested more than 5 million people nationally, and the daily numbers are still a small portion of what we actually need. Recently, Dr. Anthony Fauci said we need to, at minimum, double testing capacity. Others have said we need to triple it.
And yet the federal government response from the Trump administration has been pathetic.
When Gov. Tony Evers asked the Federal Emergency Management Agency (FEMA) for supplies on March 26 and 28, we waited nearly four weeks to get our first swabs directly from them. The Centers for Disease Control and Prevention got us about 5% of the plastic tips we requested, less than 1% of the reagents we requested to run tests, and about 25% of one type of test kit. Most of the governor's request for testing supplies went officially unanswered.
You can't reopen a state or a nation safely without getting more testing, and that means testing beyond just those showing symptoms.
Well, first, we need the president to order more U.S. companies via the Defense Production Act to produce what we need for testing now. Unfortunately, as a nation we've relied on China for the production of too many goods. We need to start producing items domestically again in the United States.
Second, we need a central management of testing supplies, as well as reagents and personal protective equipment. That should be FEMA, but they've been relegated to making sure the private sector has some supplies to sell state by state. That's not enough. That's not even a real response.
And third, we need to take advantage of the biotechnological companies across the country that can step up to make the very goods and supplies we need, such as Promega and Exact Sciences have in Wisconsin.
Promega is making reagents that are required to run tests. And Exact Sciences is performing the COVID-19 tests here in Wisconsin.
That may be one of the brightest spots. How many companies could so quickly run a large number of tests? Well, Exact Sciences has converted its capacity to run colorectal cancer screening tests to run COVID-19 tests. And it has seriously upped its game to the point it could be running 60,000 tests a week for Wisconsin alone, today. At full capacity, it could run 120,000 tests a week.
We in Wisconsin need to take full advantage of this ingenuity. As we struggle to perform tests in the low thousands daily with the limited supplies we have in our state, they are able to perform a much more robust number — the very type of numbers we need to reopen more safely.
The governor also could order more targeted testing in our nursing homes and assisted living centers, for our front-line personnel caring for and protecting us, and for the variety of our state health care systems to test more routinely than just for people exhibiting symptoms. To help manage this expansion, we must also use the state Department of Administration more effectively to help coordinate the increased level of activity with testing.
It is my hope that the partnership between Wisconsin and Exact Sciences will grow very quickly to fill the gap that the Trump administration has created. It is unconscionable how poorly this entire pandemic has been handled by President Donald Trump. We in Wisconsin can go a very different direction if we use our local resources to their maximum capacity, and that will allow us not just to reopen more quickly, but serve as a model for the nation.
Pocan, D-Black Earth, represents the 2nd Congressional District, which includes Dane County: @repmarkpocan and mark.pocan@mail.house.gov.
Concerned about COVID-19?
Sign up now to get the most recent coronavirus headlines and other important local and national news sent to your email inbox daily.