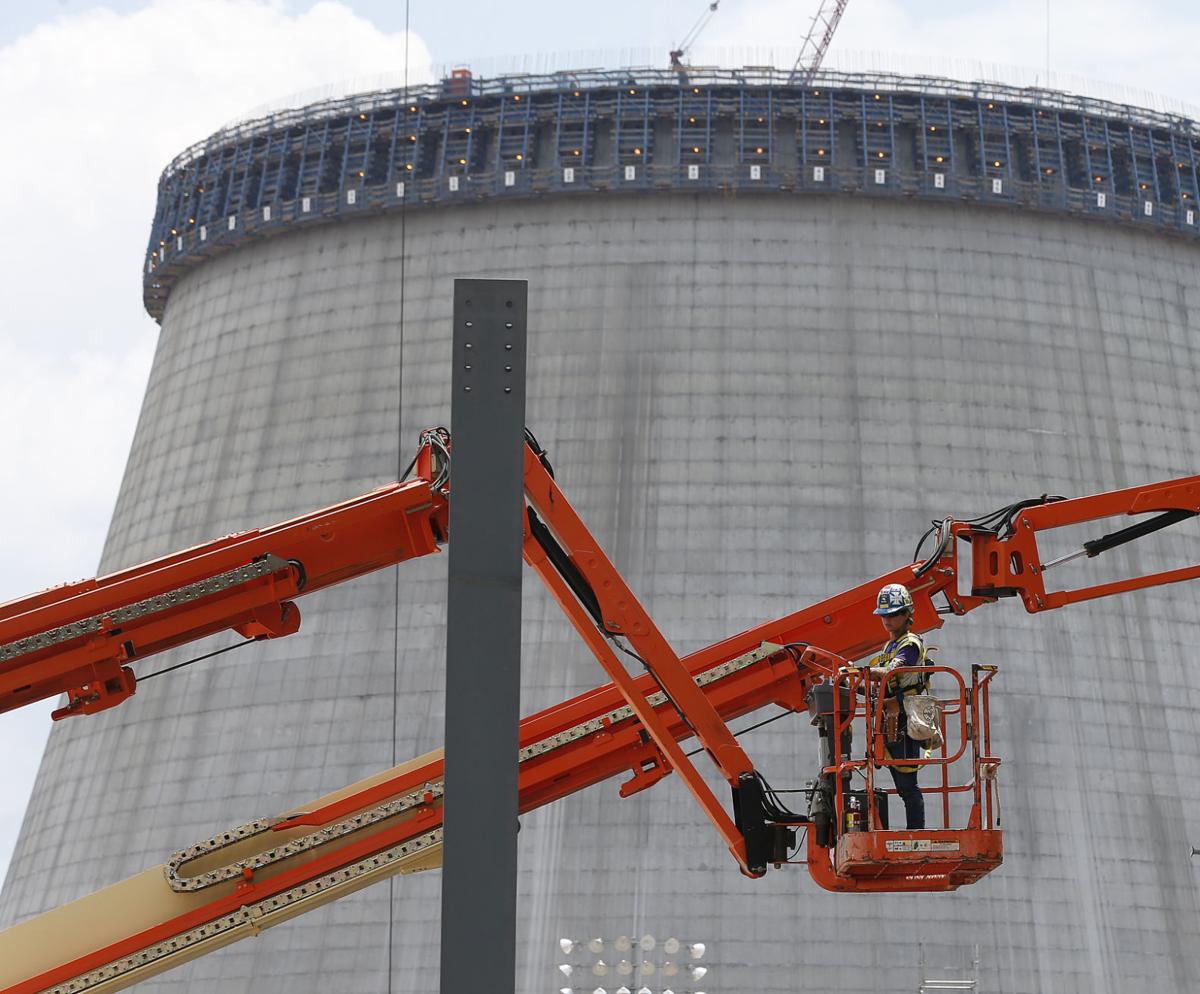 This month was a watershed moment for the environmental movement. No, I'm not referring to the election.
This month one of the most prominent and popular environmental organizations in the country came out publicly in support of nuclear power.
The Union of Concerned Scientists (UCS) released a report the day after the election recognizing the important role that nuclear power plants play in reducing carbon emissions, and urging policy support for them. For good reason. Nationwide, nuclear plants supply 20 percent of our electricity, and 56 percent of our carbon-free electricity.
The UCS report recommends policies to protect existing nuclear power plants from early retirement, stating the "possibility that the nation will replace existing nuclear plants with natural gas and coal rather than low-carbon sources raises serious concerns about our ability to achieve the deep cuts in carbon emissions needed to limit the worst impacts of climate change."
Indeed, that is exactly what happened in Wisconsin after the closing of the Kewaunee nuclear power plant, about 150 miles northeast of Madison in Kewaunee County. Wisconsin emissions rose as fossil fuel plants, mainly gas, replaced the generation from Kewaunee. That has been true around the country.
UCS specifically recommends low-carbon electricity standards to support nuclear power. Wisconsin has for many years had a "renewable portfolio standard" requiring utilities to get 10 percent of their electricity from renewable sources such as wind, water and solar. But nuclear power, despite its outsized role in carbon-free generation, is not included. Low-carbon electricity standards reward all carbon-free electric generation sources, including nuclear, for their emission-free generation.
Despite the need to confront climate change, the United States is perilously close to letting the largest producers of carbon-free electricity…
New Jersey, New York, Connecticut and Illinois have recently enacted such policies. Wisconsin should follow suit.
UCS is not alone in its support for nuclear power. The Nature Conservancy, one of the country's oldest and most respected environmental organizations, also has called for an increased role for nuclear power as part of its vision for a sustainable future.
Their answer is yes, "but matters are urgent — if we want to accomplish these goals by mid-century, we'll have to dramatically ramp up our efforts now. The next decade is critical." And those efforts must include a bigger role for both renewables and nuclear power, "increasing the share of energy from renewable sources to 54 percent and increasing nuclear energy to one-third of total energy output." Reaching that goal would result in "delivering a total of almost 85 percent of the world's energy demand from non-fossil-fuel sources."
Time is short, and the need is urgent. I urge all environmental organizations to support our largest source of carbon-free electricity by advocating for a low-carbon electricity standard in Wisconsin. Your children and grandchildren will thank you.
Kindig, of Madison, is a retired lawyer and co-founder of the nonprofit Rethinking Nuclear: rethinkingnuclear.org. She served on former Gov. Jim Doyle's Task Force on Global Warming, and on the Clean Wisconsin board.
Catch the latest in Opinion
Get opinion pieces, letters and editorials sent directly to your inbox weekly!