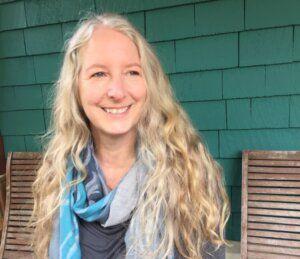 A six-month undercover investigation by People for the Ethical Treatment of Animals found widespread suffering and neglect of monkeys held at the Wisconsin National Primate Research Center in Madison. Federal authorities should thoroughly investigate the disturbing video and photos captured inside the research center showing intelligent, highly social primates who appear to be deprived of everything that makes life worth living and driven mad by long-term confinement.
The time has passed for measured and careful responses. This research facility must be shuttered. Permanently.
PETA's investigation is not just a spotlight on isolated examples of egregious neglect, though it certainly is that as well. It is an indictment of the institution as a whole, because what goes on inside the Wisconsin National Primate Research Center is not unusual. Far from being a collection of spectacles spliced together for dramatic effect, as center officials alleged, the PETA video footage is a documentary of daily life. That's what makes it most disturbing.
For 30 years, I worked in and collaborated with scientists at National Primate Research Centers, including those at Wisconsin. My research focused on the transmission of infectious diseases between humans and monkeys, both in the wild and in the lab. While I am disturbed by the PETA investigation, I am not surprised.
In the wild or in the laboratory, primates need comfort, challenge, companionship and control over their own lives to survive. PETA's investigation of the Wisconsin research center suggests those basic needs are not being met. The caging appears bare. The noise in the rooms sounds deafening. The monotony and loneliness is undeniable. Monkeys are warehoused in windowless rooms in cages, stacked on top of each other. Within this soul-crushing environment, these monkeys aren't models for human health. Instead, chronic depression, stress, pain, fear and loneliness have distorted the systems in their bodies, rendering the monkeys meaningless as models.
The evidence abounds. Look at Cornelius, an adult male rhesus macaque who has been at the Wisconsin center for years. According to PETA, Cornelius was frequently found hunched over, or with his face pressed against the cage bars in utter dejection. According to a center supervisor in a secretly recorded PETA video, staff are "not supposed to say" that monkeys "look depressed ... but sometimes they just do."
The monkeys don't appear to have any control over who they live with, what they eat, where they sleep or whether they will get to keep their infants. The only thing they can control is what they do to their own bodies, which explains the abundance of self-injurious behavior found in the PETA investigation. For instance, a monkey named Princess pulled her hair out.
This is not the first time the taxpayer-funded Wisconsin National Primate Research Center has faced scrutiny. After all, the U.S. Department of Agriculture slapped the facility's host institution, UW-Madison, with a $74,000 fine just earlier this year. But these types of measures serve only to perpetuate the myth that tinkering with the system will fix it. It cannot. The system itself is broken. The Wisconsin National Primate Research Center must be closed.
Lisa Jones-Engel, of Seattle, is a former primate scientist and professor at the University of Washington. She now advises the People for the Ethical Treatment of Animals: peta.org.