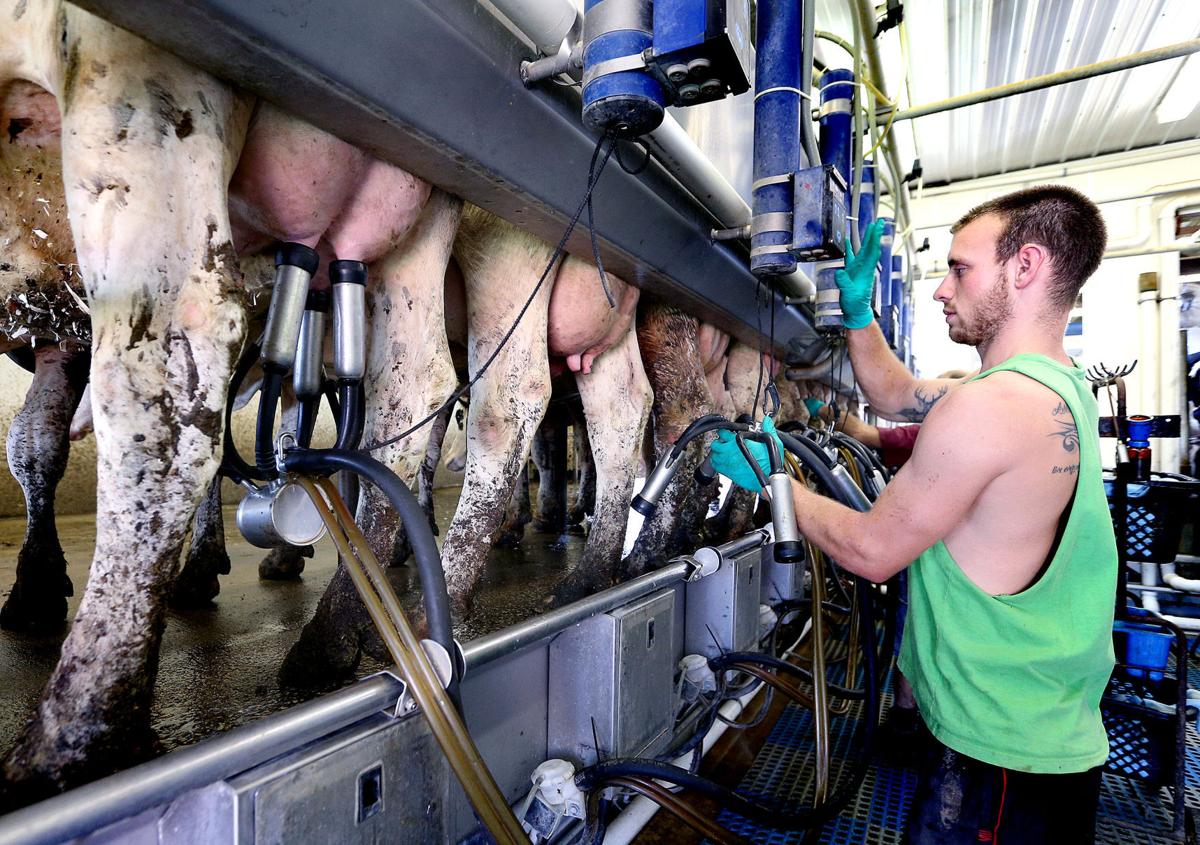 HOBART — We sure do like our cheese in Wisconsin, and we make more of it here than any other place in the country.
Whether melted on pizza or a cheeseburger, fired as a curd or eaten with a glass of wine, cheese is a key ingredient to many of Wisconsin's favorite meals.
Of course, that great Wisconsin cheese industry grew out of our best-in-the-country dairy industry. In fact, 90 percent of the milk from America's Dairyland is used to make cheese.
But with nearly 10,000 dairy farms milking nearly 1.3 million cows and 1,200 cheese makers producing more than 3 billion pounds of cheese a year, we can't eat and drink all of it ourselves. That's why we need access to markets outside our borders — both domestic and foreign — to ensure the long-term health of our state's most iconic industry.
While Wisconsin-made dairy products can be found across the globe, the leading international destination for our cheese is Mexico. In fact, over half of our cheese exports end up across our nation's southern border.
Ensuring a productive partnership with Mexico is critical to the prosperity of our country, our state and Wisconsin's dairy industry. Overall, Mexico is Wisconsin's and America's second largest export market. More than 117,000 jobs were derived from the $3 billion in made-in-Wisconsin goods sent to Mexico in 2015.
Mexico is also Wisconsin's second-largest overall agriculture export destination, accounting for $289 million back into our state in 2015. Thanks in no small part to our trade with Mexico, dairy exports overall have grown to nearly $1 billion — tripling where we were just five years ago.
What's even more impressive is that our partnership with Mexico is growing rapidly. Since 1996, exports from Wisconsin to Mexico have increased by 720 percent. That compares to overall exports growing by 136 percent over that same period. In fact, in 2015, Mexico was our only top-five trading partner where we in Wisconsin saw a growth in exports – even as overall U.S. exports to the country declined.
The dairy industry in Wisconsin contributes over $43.4 billion to our economy – that's $82,500 per minute. It's also 65 percent higher than what it was just five years ago.
But the continued growth and success of our dairy industry depends on a healthy economy here at home and access to important markets like Mexico. The recent opening of a Mexican Consulate office in our state is a growing sign Wisconsin and Mexico both understand the important role that each plays to the others economic well being.
Hopefully, our partnership with Mexico continues to grow and thrive for many years to come.
Catch the latest in Opinion
Get opinion pieces, letters and editorials sent directly to your inbox weekly!