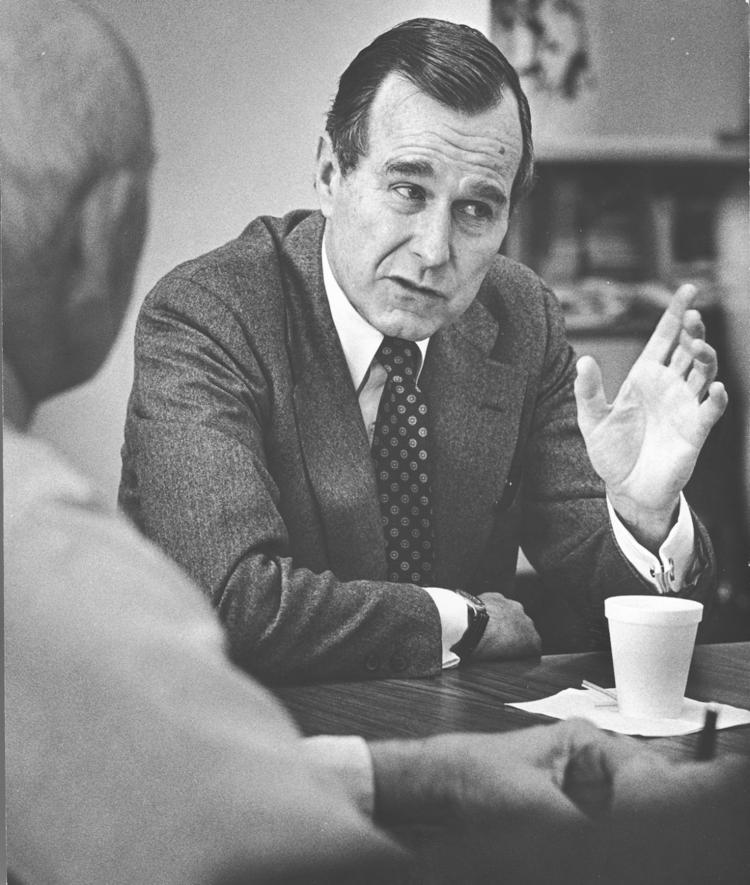 The year was 1979. As a staff photographer for the Wisconsin State Journal, I had earlier photographed candid pictures of George H.W. Bush during an editorial board meeting in the State Journal newsroom.
But now it was just him and me in the studio for portraits, which usually takes 5 to 10 minutes. He was warm, friendly and content to talk. He was not in a hurry. I was not as nervous as I thought I would be.
Knowing his nearly unbelievable military background, I am sure I mentioned my having been in the army and serving in Vietnam, hardly comparable with his World War II heroics.
Bush died late Friday at age 94, which reminded me of my encounter with him. He had no Secret Service with him yet as he campaigned for the Republican nomination for president, ahead of the Wisconsin primary, which he lost to Ronald Reagan in 1980. Reed Coleman and Jay Smith, two active Republicans and successful area businessmen, were chauffeuring Bush around Madison to the various media outlets.
At the conclusion of the studio shoot, which took at least 20 minutes, I told him of my daughter in grade school and asked if he would write her a note she could share with her class? He asked for her name and then hand wrote, "JoLyn, watch the election in November then come visit me in the White House, George Bush."
The note was good for 12 consecutive years because, though Bush did not win the presidency that year, he did serve with Ronald Reagan as vice president for two terms, starting in 1981. Then he won his own term starting in 1989.
We did visit the White House as regular tourists in 1981, but without taking Bush up on his offer.