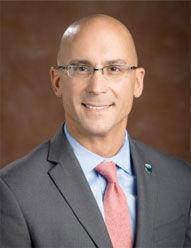 Despite deep and longstanding divisions in this country, a majority of Americans — both Republicans and Democrats— agree that policing needs major changes, according to a recent Gallup poll.
That's a powerful indicator of the need to be responsive to those concerns.
In answering that call to action, the Wisconsin Professional Police Association has unveiled a comprehensive series of detailed reforms called "A Blueprint for Change."
Among the proposed reforms are measures to largely ban chokeholds and create grant funding for police body cameras and crisis intervention programs. The WPPA's plan also calls for the statewide tracking of officer discipline, whistleblower protections for officers when they report wrongdoing, and other measures to regulate law enforcement licensing and hiring practices. "A Blueprint for Change" further includes proposals to increase the penalties for rioting, establish new penalties for filing false complaints against officers, and allow people to sue those who unnecessarily call 911 to try to discriminate against and harass someone.
Since the tragic death of George Floyd in Minneapolis in May, the topic of police reform has been elevated to the forefront of the public consciousness like never before. Following the recent shooting of Jacob Blake in Kenosha, the national reckoning over policing has become even more intense and polarized. In the eyes of many, it seems, a person has to choose between supporting the cause for social justice or supporting the police. Against the backdrop of an election season, it would almost appear as though the middle ground has become the third rail of contemporary American politics.
As a result, very little progress has been made relative to the various reform proposals that have been offered at nearly every level of government over the last few months. We appear to be losing our collective ability to engage in a reasonable discourse on policing that leads to meaningful action. This is detrimental to everyone — including police officers.
As the state's largest law enforcement group, the WPPA has a long history of working with our elected leaders in a bipartisan way, and we have demonstrated the rare ability to collaborate with our critics to explore areas of common ground. We do so knowing we will disagree on some issues, but we don't allow that to deter us from the potential good that can come just from having the conversation. In the months ahead, as the task force recently announced by Assembly Speaker Robin Vos, R-Rochester, meets to explore and recommend police reform measures, this kind of outreach and open-mindedness will be crucial to the success of that endeavor.
OUR VIEW: Body-worn cameras are key to seeing what really happens
If we fail to respond to the concerns that many people have about policing today, we should not be surprised when those concerns grow louder and more severe with the next controversial law enforcement incident. At the same time, we have to be thoughtful, deliberate and protect against any measures that could risk public safety or the safety of the dedicated men and women who work to keep our communities safe.
Perhaps most important, each of us needs to be willing and able to extend a hand, lend an ear and put our best foot forward to ensure we are working to be part of the solution to the problems and challenges we collectively face. "A Blueprint for Change" is important not just because it represents the most detailed initiative of its kind by any police group in the country, but because it embodies the kind of public discourse we need to have in this state and country if we are ever to make any progress and affect meaningful changes that benefit the public and law enforcement alike.
We appear to be losing our collective ability to engage in a reasonable discourse on policing that leads to meaningful action. This is detrimental to everyone — including police officers.
Palmer is the executive director of the Wisconsin Professional Police Association: wppa.com.