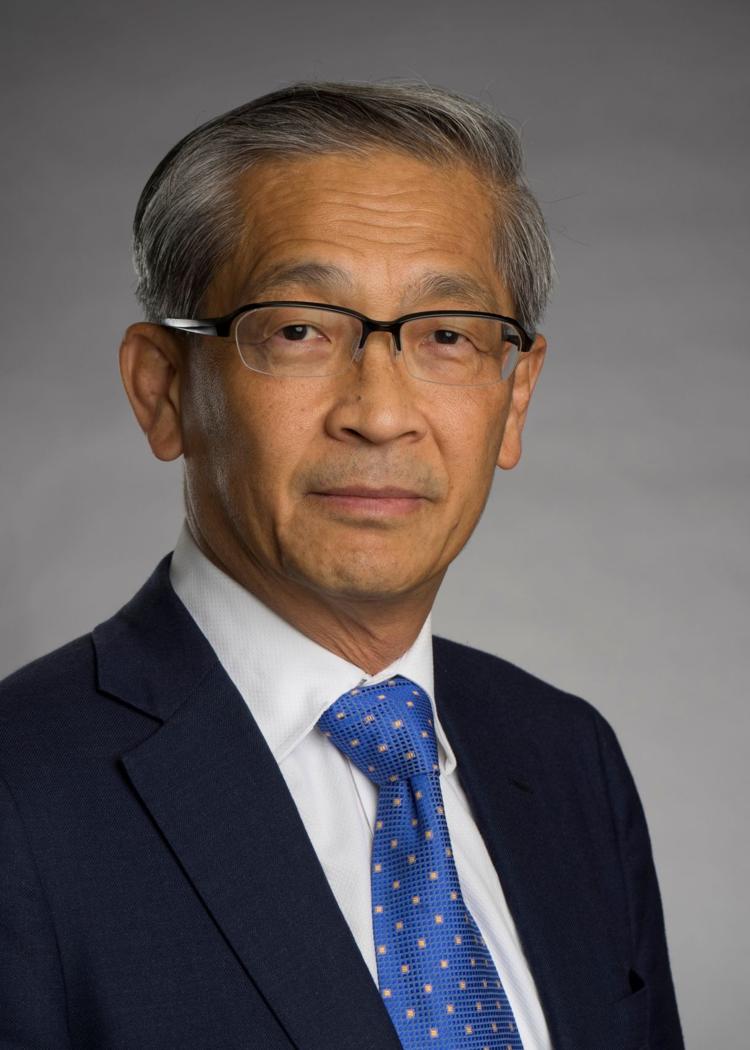 I spoke last month at Wisconsin Manufacturers and Commerce's Made in Wisconsin Conference. We celebrated the accomplishments of manufacturers across the state, and I described the directions Foxconn hopes to pursue for its Wisconsin operation.
While discussing the need for advanced manufacturing and the use of Industrial Artificial Intelligence to accelerate smart manufacturing productivity, I also emphasized the spirit that "to live well, a country must produce well."
Like President John F. Kennedy famously said in his inaugural address, "Ask not what your country can do for you. Ask what you can do for your country."
Manufacturing is not just about machines, workers, and factories. It is about the ability and agility to enable the workforce and society to make meaningful things at the right time. This reality was certainly the case in January 1942 when, following the attack on Pearl Harbor. President Franklin D. Roosevelt established the War Production Board to mobilize manufacturing capacity of peacetime industries to produce America's "Arsenal of Democracy," a key to Allied victory.
When the invisible enemy COVID-19 began to disrupt our world, astonishing images of nurses and doctors wearing makeshift personal protective equipment and quarantined citizens flashed across our TV screens. Foxconn made a quick decision to mobilize our agile supply chain and manufacturing capabilities to make masks and save American lives.
To date, Foxconn has assembled nearly 13 million masks in Mount Pleasant, about 100 miles southeast of Madison in Racine County, for people in need. Since April, Foxconn has donated masks to the Wisconsin Emergency Operations Center, Kenosha Police Department and other key response organizations.
In early March, New York became the epicenter of the virus. Ventilators were badly needed for lifesaving. Gov. Andrew Cuomo said, "you can't find available ventilators no matter how much you're willing to pay right now, because there is literally a global run on ventilators."
In early April, Foxconn and Medtronic announced a partnership to build ventilators in Wisconsin with a goal to produce 10,000 PB 560 ventilators within the next year. For the past several months, Foxconn went from not having ventilator manufacturing capabilities to establishing a tested and qualified production system in Wisconsin. It is supported using artificial intelligent-based augmented reality technologies to help workers quickly adapt to the work flow and minimize assembly line mistakes.
This pandemic changed everything we do, including our work, travel and social activities. The COVID-19 pandemic is also accelerating the speed of transformation in many industries. As Satya Nadella, CEO of Microsoft, said in April, "We've seen two years' worth of digital transformation in two months. From remote teamwork and learning, to sales and customer service, to critical cloud infrastructure and security."
One of the fastest-growing services is enterprise cloud computing. Amazon Web Services reported growth of 33% and 29% in their first and second earnings reports of 2020 respectively. Meanwhile, Microsoft Azure and Google Cloud each had increases approaching 50% during this same period.
Within the Wisconn Valley Science and Technology Park in Racine County, Foxconn built a multi-purpose building to produce servers using state-of-the-art automation, industrial AI, and 5G technologies. Our target is to soon convert our multi-purpose building into a World Economic Forum Lighthouse Factory and shining example of Industry 4.0 manufacturing in the United States.
In addition, Foxconn plans to move into a 296,000-square-foot Smart Manufacturing Center we're building by the end of this year, which will be the home of "Made in the USA" data servers and data server racks production. This will make southeastern Wisconsin a new hub for digital computing product design, manufacturing and services. Foxconn is now positioned to meet the growing demand for secure and reliable data transmission and is poised capture a substantial percentage of the data server market share in the United States. In addition, Foxconn will soon take occupancy the nearly 1 million-square-foot Advanced Manufacturing Facility.
Even amid global uncertainty and an economic downturn, Foxconn has demonstrated a commitment to making business work in Wisconsin. We continue to see that, alongside Wisconsin's investment, we can continue to work with state and local partners to make Wisconsin an epicenter for smart manufacturing.
Lee is a board member and vice chairman of Foxconn Technology Group.
Catch the latest in Opinion
Get opinion pieces, letters and editorials sent directly to your inbox weekly!