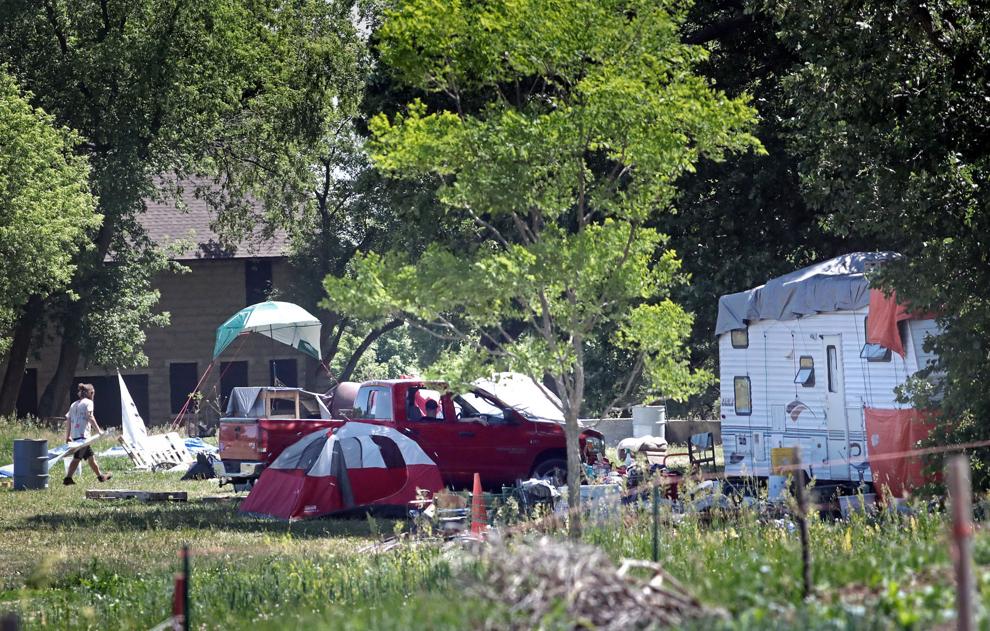 The Los Angeles City Council recently voted to ban homeless camps at 54 locations across the city. LA, just like San Francisco, learned the hard way that encouraging street camping for those struggling with addiction and mental health is neither compassionate nor good policy.
The Wisconsin Assembly last week wisely voted to keep the state from following California's failed path.
The Assembly bill, sponsored by Rep. Alex Dallman, R-Green Lake, would ban homeless camping on public streets and parks and change the state's homelessness policy to prioritize needed treatment and services for those living on the streets. By basing state funds granted to homelessness service providers on outcomes — namely, preventing returns to living on the street and increasing participation in the workforce — taxpayer dollars will go toward nonprofits that address the root causes of homelessness and successfully help the homeless get back on their feet.
Leaders in the Assembly understand that the root cause of street homelessness is not a lack of housing, but high rates of addiction and mental health struggles. A comprehensive UCLA study found that 78% of the unsheltered homeless have a severe mental illness and 75% are addicted to drugs or alcohol. The majority suffer from both, contributing to the public safety risks from homelessness.
Leaving individuals with severe mental illness or drug addiction out on the streets is not helping the homeless nor the surrounding community. The results of California cities' failed experiment in condoning street camping are unsafe (and unsanitary) neighborhoods and an ever-expanding homeless population — with four homeless individuals dying on LA's streets on an average day, which is unacceptable. This average is higher than the death rate for U.S. solider in Iraq and Afghanistan at the heights of the wars.
Unfortunately, if given the option, many homeless individuals choose to remain on the streets, regardless of the harm to themselves and others. Banning street camping is the only way to get homeless individuals to move to healthier alternatives, including needed treatment and safer shelters.
Though many Wisconsin shelter beds remain empty, the bill provides another option to ensure that no one faces the choice between the streets or jail. Where necessary, the state or locality can set up structured camping facilities, which are approved sites for homeless individuals to stay on public land such as city- or state-owned parking lots. These facilities would have law enforcement supervision, potable water and adequate sanitary facilities. Importantly, similar to shelters, these supervised areas will make it easier to get homeless individuals into treatment or services.
Similar camping facilities have seen a lot of success in Austin, Texas, where residents recently voted to reinstate the city's street camping ban. Under Dallman's bill, if no shelter beds or structured camping facilities are available in an area, then the camping ban will not be enforced.
The bill also provides $300,000 a year to assist the homeless in their search for stable housing. These "housing navigators" would act as a liaison with landlords, rental property managers, and homeless assistance programs for those in shelters or temporary housing who are ready to take the next step toward getting back on their feet.
Given the expanded services included in the bill, it was surprising that not a single Democratic Assembly member voted in favor of the bill. In contrast, Texas passed a street camping ban this year with all but four Democratic senators voting in favor. Similarly, only two Los Angeles City Council members voted against the city's recent street camping ban. These voting records outside of Wisconsin match the results of a recent poll that found 79% of respondents, including 73% of registered Democrats, support banning street camping and moving homeless individuals to shelters or designated camping areas.
By tackling a complex problem with a compassionate and thoughtful solution, the Assembly makes it clear that the state will not follow California's mistakes.