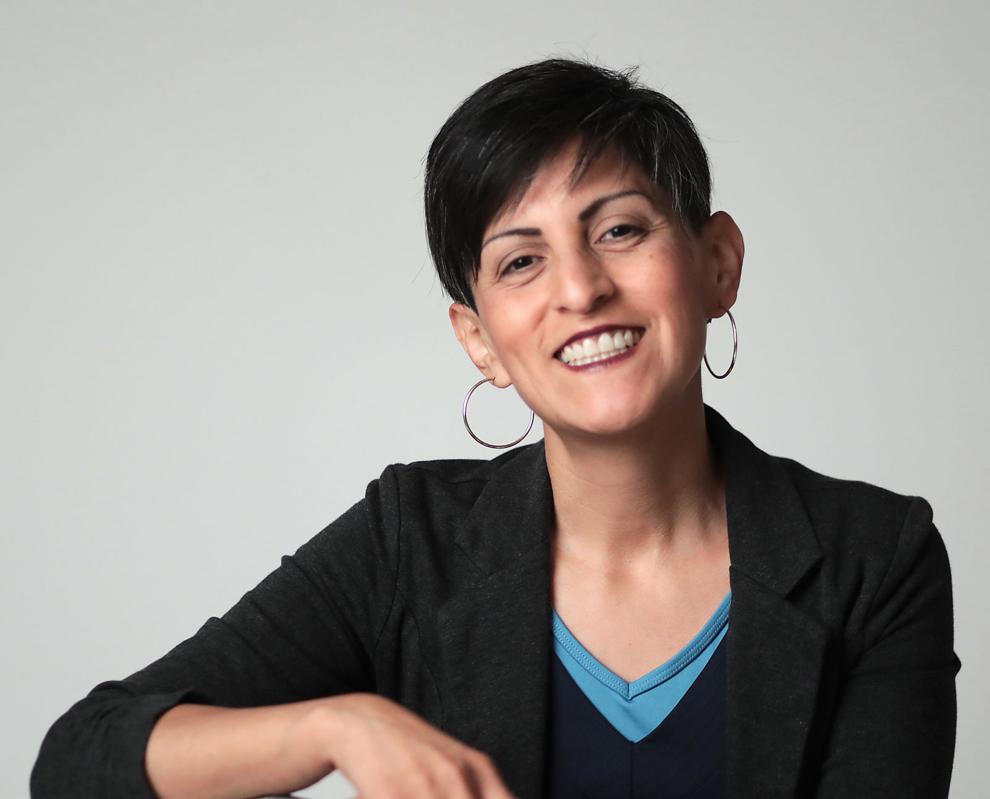 I've been living in Madison long enough to conclude that there's no central hub of Hispanic life here as there is in other cities.
A few examples: New York City has its heavily Puerto Rican Latin American diaspora mostly in the Bronx; Chicago has separate neighborhoods for Mexicans, Puerto Ricans, and Central and South Americans, among other groups; and last time I checked, Cleveland had the largest concentration of Latino residents (mostly Puerto Rican) in Ohio.
In Madison, I long to see the face of a fellow Latinos/Latinas — not because I don't love all the white, Black and other people, but because there seem to be so few of us that it feels necessary to acknowledge each other's presence here as a fellow "other."
According to the latest census numbers, the "Hispanic or Latino" percentage of both Madison and Wisconsin stands at 7%, which is about the same as the "Black or African American alone" population in the city as well as the state.
(For comparison's sake, let's note that at 9%, Madison has the largest population of people who identify as "Asian," in contrast to them being only 3% of the population of Wisconsin as a whole. "American Indian and Alaska native," and "Native Hawaiian and other Pacific Islanders" represent less than 1% of Madison's population.)
It has to be said: It's weird being in a place where diversity is prized, if not totally practiced, yet the population is unlike the rest of the nation. As a whole, the U.S. Hispanic or Latino population is 18.4%, with some concentrations (i.e. Miami or El Paso, Texas) that skew what it looks like to have about 60 million brown people who more or less speak Spanish (or grew up with someone who did) melt into the overall language, culture and ethos of their communities.
When I first arrived in Madison, I'd go looking for markets and little grocery stores that carry Mexican products and food, but found that places are few and far between. For instance, how is it that there's only one panaderia, or Mexican bakery, in town (that I know of)!? There should be hot, fresh churros available to Madisonians 7 days a week or else are you even really living?
But the community hub model for non-white populations is a double-edged sword, and many hubs end up being called "ghettos" or "barrios" simply for having more than one black-centric business or more than one Latino store with Spanish-language signs.
Instead, the Latino community in Madison appears to be quietly integrated into the rest of town. I need go no further than my local Woodman's to successfully acquire several of my favorite Mexican candies, cookies and many of the Latin American brands I grew up with.
I see Peruvian, Venezuelan and Honduran food on menus alongside crunchy cheese curds, overstuffed BLTs and vegetarian omelets — both at brick-and-mortar restaurants and in the variety of food carts that dot Madison.
And, to be sure, Latino/a children are firmly integrated into Madison schools, regardless of whether they're in a special program to maintain their parent's native language or just in regular education programs and classrooms.
And they're growing up along a thriving Hmong population that doesn't get nearly enough attention. (Shout out to the more than 6,000 strong Hmong population in Madison and the nearly 50,000 who reside in Wisconsin — I see you!)
The best part of being new to an emerging community is how interesting it is to watch the Latino community in Madison burgeon. It's becoming more visible.
Last weekend, the Latinx arts collective, CultivArte, put on its first art festival titled "Cuentos de la Madre Tierra" Festival de Arte Latinx ("Stories of Mother Earth" Latinx Art Festival), featuring pan-Latin American arts, music and dance lessons. It will be inspiring to watch that event become a Madison summer festival season staple as time goes by.
And starting Sept. 18, the Madison Museum of Contemporary Art (MMoCA) is presenting "Box of Visions: Modern and Contemporary Art from Mexico in the Midwest," an exhibition featuring selections from MMoCA's significant collection of Mexican modern art ("one of the finest and most extensive in the Midwest and includes 223 works by over 60 artists — primarily prints, photographs and drawings by luminaries such as Manuel Álvarez Bravo, Leopoldo Méndez, José Clemente Orozco, Diego Rivera, and Rufino Tamayo, as well as an important oil painting by Frida Kahlo," the MMoCA press release reads).
That part is good enough on its own. But what makes this show special is that it focuses on works that have been created by Mexican and Mexican-American artists in the Midwest today. It will put on side-by-side display how they address parallel themes such as the border crisis, exploited Mexican labor and the celebration of heritage.
Angelica Contreras, a Madison visual artist whose work will be featured alongside Mexican masterworks, told me "This might be the first time Mexican American artists are showcased as well," a detail important to people like me — those who are more connected to the history that U.S.-born Latinos have created for themselves, than to country-specific, Latin American art traditions.
It only makes sense that the fastest growing population is figuring a way to stay connected to its past and present all at the same time.
Doing it while imagining a bright future for Hispanics in Madison may be the modern-day equivalent of where the Germans were in Wisconsin circa 1900: Exerting long-lasting cultural and economic influence on their adopted home well in excess of their statistical footprint.