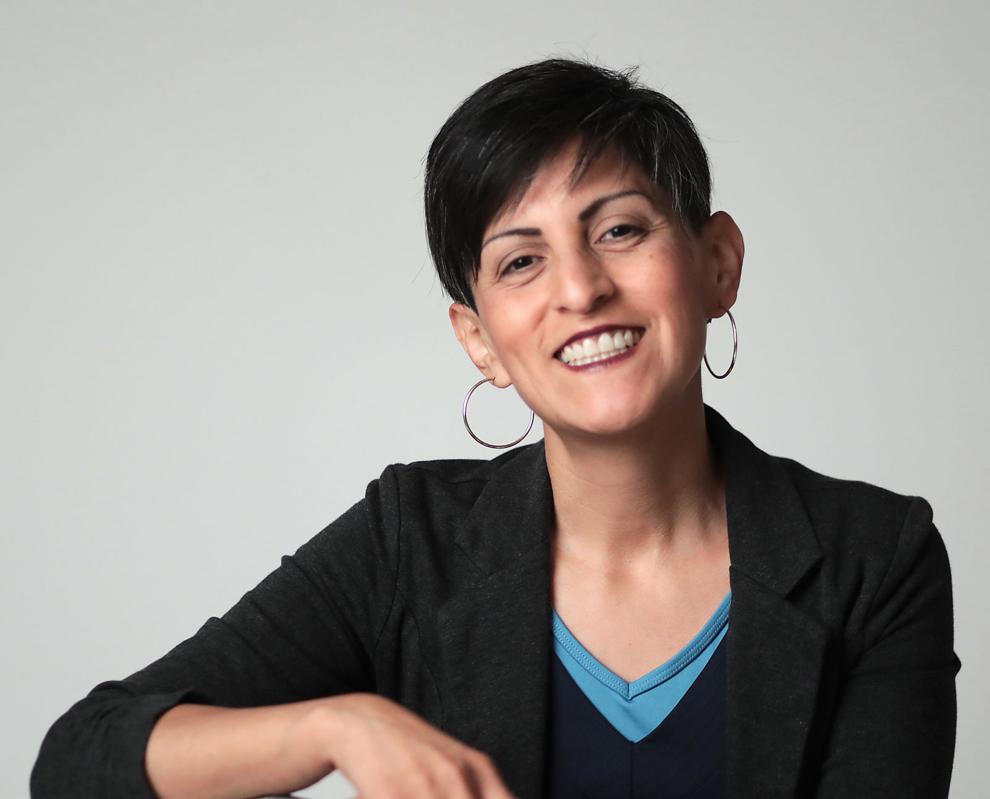 The linguist and New York Times opinion writer John McWhorter recently asked, "What is it about the University of Wisconsin and race?"
In the past few weeks, McWhorter has written passionately about UW-Madison moving Chamberlin Rock off campus to university-owned land southeast of Madison. Student groups said the large rock had become a painful symbol of racism to generations of students because, nearly a century ago, it had been referred to in a derogatory and racist way.
He said, "The students essentially demanded that an irrational, prescientific kind of fear — that a person can be meaningfully injured by the dead — be accepted as insight."
McWhorter also fumed about the way that alumnus and actor Frederic March has been treated by the school. Due to student complaints, it stripped March's name from both UW-Madison's Fredric March Play Circle (this was, according to an open letter from March's defenders to the university, in late 2018) and from UW-Oshkosh's Fredric March Theatre (in late 2020).
The reason? People got to talking and a false rumor started circulating that March, a two-time Oscar winner and two-time Tony winner, was a white supremacist with ties to the Klu Klux Klan. He wasn't, and March's defenders swear he was an early champion for social justice.
"I have no animus against the University of Wisconsin," McWhorter wrote, "but what we are seeing in these two sad episodes — the removal of the rock and the defenestration of March — is how antiracist 'reckoning' can, if done without proper caution, detour into mere posturing, even at the cost of justice itself."
He's certainly right — we're living in a world that rewards ginned-up outrage, fake facts and "mere posturing" with "likes," retweets and, eventually, real-life consequences.
But it's also important to understand that "posturing" isn't completely right in this context.
Sure, students are passionate. They want to make a mark on their school. They're in training for the kind of change-making that their teachers and parents encouraged them to reach for.
They are many things. But students of color on campus are surely not trying to mislead anyone about the stress, strain, indignity and disrespect that happens when you are solidly in the minority on campus and everyone knows it.
McWhorter may not know what it feels like to be on the UW-Madison campus: It feels pretty — white.
"White" is not bad or wrong. But it does get to feeling exclusionary, if you're not also white.
Navigating a campus whose full-time undergraduate population is whiter than the U.S. population as a whole (60% non-Hispanic and white in the U.S. versus 68% on the Madison campus) is tough on students of color, who make up a scant 19% of all students (not counting international students).
It's challenging in a million ways that it isn't for people who have had multi-generational experiences with university life. And while the same can be said for low-income white students, skin color mostly insulates those students from the indignity of being looked at or spoken to as an out-of-place interloper just because they don't "look like" a college student.
So, what is it with the University of Wisconsin and race?
Well, in 2018, the UW-Madison convened the Wisconsin Public Health Association, which then passed a resolution declaring that racism is a public health crisis in Wisconsin. And, post-Scott Walker, Wisconsin has been called a new "bastion of white supremacy" by a columnist in New Republic.
As a person of color who is new to both Wisconsin and Madison, a question I frequently get is: "Just how racist is it?"
The very fact that white people who hardly know me ask me this question tells me that they believe I am likely to have experienced racism here.
Racism is everywhere. Every person of color is vulnerable to it in any context.
But I also have my own blindspots, unconscious biases and probably some tired beliefs about people whose skin color is different from mine. John McWhorter, a passionate chronicler of the intersection between personal responsibility, the power of mindsets and racial justice, is black and probably isn't immune to seeing someone first as a member or a race or ethnicity and then in terms of their humanity.
You are subject to this racial scrutiny, too, dear reader. You probably just never noticed it, if you're white.
In this context, nothing is shocking about America's Dairyland having a university campus on which very contentious and painful race issues bubble up. Sometimes they aren't handled well, but they're rarely a waste of students' social justice efforts.
Did you know that the "Forward" statue and the statue of Hans Christian Heg, a Norwegian anti-slavery activist and soldier in the Civil War, were recently fixed and resituated on the Capitol? They were torn down during the 2020 anti-police brutality protests.
Did you further know that police homicides have decreased by an estimated 15% to 20% from 2014 through 2019 in census tracts with large or frequent Black Lives Matter protests? That's around 300 fewer deaths of people who would have likely been black or brown.
Progress on racial justice is not strictly linear from the campus to the streets to the Capitol of a state. And no particular strategy or set of tactics to create structural change is equipped with an overheat button — sometimes overcorrections require their own reparations.
Deep-seated issues of racism, disparity and exclusion in white institutions such as UW-Madison are present across our society. And if the kids on campus are overdoing things as they push the "reckoning" envelope, maybe us stodgy old adults need to stop and pay attention to what they're really trying to tell us.