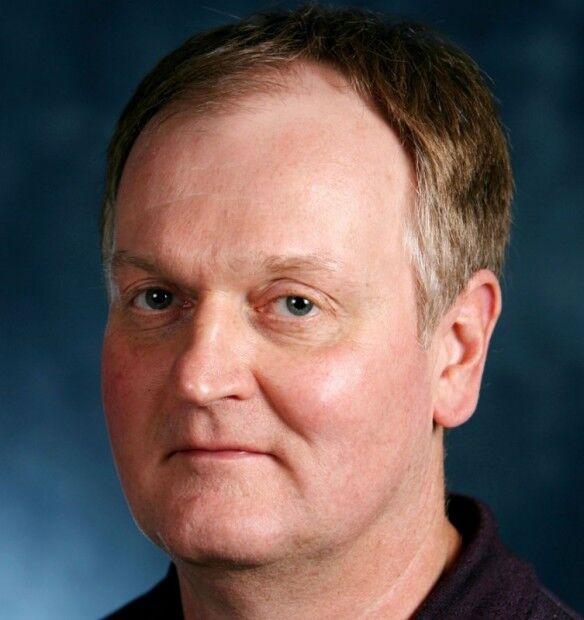 PRAIRIE DU CHIEN — I'm as competitive as the next guy — the guy I beat in billiards. Or the guy I beat at cards. And the guys our team beat in Camp Randall Stadium. Because, you know, winning is important.
But let's not talk about those other guys — the guy who beat me at billiards. Or the guy who beat me at cards. Or the guys who beat my team in the Big Ten Championship. Because, you know, winning is not important.
In today's virus-driven news cycle, as we see health care professionals risk their lives to protect us and witness astonishing acts of kindness, winning feels less important. Yes, we want to win against the virus. We want to win back our thriving economy. Yet those victories feel more communal and less vindictive.
The political and public debates circle like vultures around who is right and who is wrong — who is winning the game of public adoration. The fight for survival is devolving into a fight for vanity. This is not important.
We've all heard stories about people who discover through adversity what's important in their lives. The story of parents in their waning years finding a new relationship with an estranged child. The story of siblings locked in adversarial battle who discover a bond in the face of hardship.
The pandemic allows us to personalize this narrative, as communal stories become our own, as adversity arrives at the doorstep of people we know. Suddenly, what's important to others aligns with what's important to each of us.
For each of us, our sense of order defined by our daily routines and expected outcomes becomes meaningless. We have grown to find meaning in family and friends, relationships once defined by hugs and handshakes that have now evolved into smiles and laughter expressed in virtual rooms.
My weekly luncheon with my childhood friends has transformed into a weekly chat on Zoom. Their friendly faces appear on screen, sometimes in disguise — anything for a laugh. At least their antics online don't scare the waitress.
My granddaughter celebrated her fifth birthday recently, the sort of milestone that marks the transition from infanthood to childhood. She's now one of the gang. She celebrated without the benefit of a birthday party, an injustice no child should experience. Meanwhile, my grandson took his first bike ride with his mom, chronicled by a video, the new medium of social contact.
The smiles on their faces, the kind that can light up an auditorium, cut through the pandemic like a beacon. The innocence of their smile is shared and treasured by parents and grandparents. Seeing humanity not yet cowed by adversity gives us hope. This is important.
I built a bridge this week. My wife has been asking for a way to access some land we own on the other side of the drywash without having to navigate Himalayan foothills to get there. The project has been on the backburner for as long as memory serves me, relegated to the end of the list of the "more important" tasks of my day job.
Staying at home during the pandemic, watching classic baseball and movies like "A Few Good Men" a few too many times, helps us rearrange priorities. In the space between tragedy in the news and boredom at home, we discover that what was important no longer holds sway.
So I built a bridge. Never mind that my wife fell into the ditch while helping move one of the bridge trusses. My friend Tom said this gives new meaning to "ditching my wife." My wife laughed at this. We need to laugh. This is important.
By the way, the Brewers appear to be winning all of those classic baseball games I've been watching, a winning percentage unheard of in the annals of sports history. Go Brewers. Because, you know, winning is just this side of important.