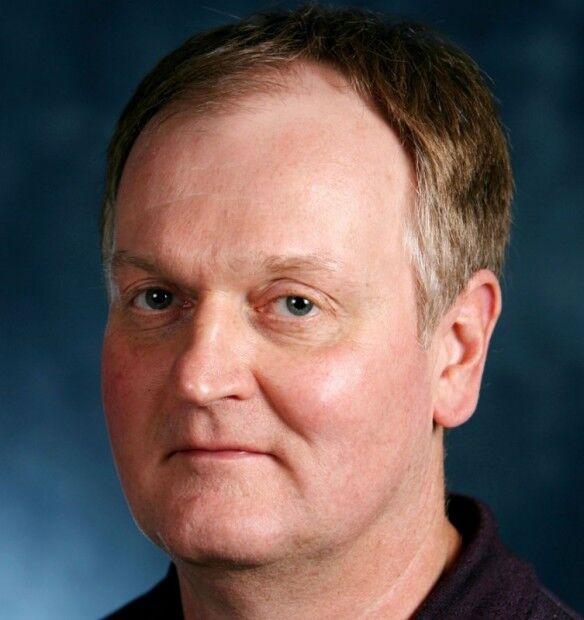 PRAIRIE DU CHIEN — Several years ago, I wrote about a backyard encounter I had with a neighbor shorty after moving back to my hometown. The topic of this impromptu get-together was a boundary dispute.
I was near the lot line digging a space for my wife's garden when I saw our backyard neighbor walking briskly toward me with a look on his face that told he wasn't coming over to discuss his favorite garden vegetable. "You're digging on my land!" he proclaimed while gesturing with his hand at the perceived boundary. I was sure I was on my side of the boundary, which was buffered by a utility easement, but I said not a word while I listened to his verbal dissertation about property rights and land surveys.
Once he finished unloading his anger, I took off my glove and extended my hand toward his. "Hi, I'm Eric Frydenlund," I said. He reluctantly shook my hand with a perplexed look on his face. "Is Art Frydenlund your father?" he asked. "Yes," I replied. "I know your dad!" he offered enthusiastically. We spent the next several minutes sharing stories about my dad while standing on the disputed territory that never again came up in the conversation.
In the course of 15 minutes, an anonymous neighbor became a person with a name and a story.
Politics forces us to identify ourselves by what side of the line we stand on. But whether it's this side or that side, Democrat or Republican, liberal or conservative, it's not who we are. I am first a husband, father and grandfather — though my wife might wish I was more of a handyman. And yes, I'm a neighbor with a story.
Today, 24-hour news and the internet shapes who we are and the conversations we have along our disputed political boundaries. Inflammatory rhetoric hurled onto our TV and tablet screens allow us to anonymize and demonize our political opponents. We start and end sentences with "they" and "them."
They and them do not have personal stories. You and I do.
I also wrote not long ago about a project by Stanford University called America in One Room. In 2019, over 500 people from all political persuasions were invited to a four-day weekend retreat. Attendees engaged in difficult conversations across our political boundary lines on controversial issues. By the end of the conference, "a number of more centrist proposals moved to the foreground." This consensus did not represent total agreement or a political lovefest, but it became a reasoned roadmap for how we might approach our most intractable problems.
Since that retreat, Stanford University has produced a
follow-up podcast series entitled Voices from America in One Room. "Imagine having conversations about the economy, the environment and immigration," and "the deeper you got into conversations with people, the less political those conversations became," said Alice Siu, associate director of the Center for Deliberative Democracy.
These conversations involved people who "had a different experience in life, a perspective," according to Beverly, a participant from Cary, North Carolina. "If you get a chance to hear someone else's perspective, take it. And don't seek so much to be understood, as to understand."
Beverly understood her fellow participants by listening to their stories. My aforementioned
father was an abbreviated
storyteller, but he was an expansive story listener. As a child, I remember him driving up to farmers' homes to ask permission to hunt on their land. My father would stand on their front porch chatting while I waited impatiently for him to stop talking and start hunting. He would ask them about their crops. Then he would listen. He would ask them about their family. And he would listen. He would listen as they told their stories. Not once did he ever ask about their politics.
We are so much more than political pawns. We are people with stories. Within those personal narratives, we find points of commonality and begrudging agreement.
And it all starts with a reluctant handshake.