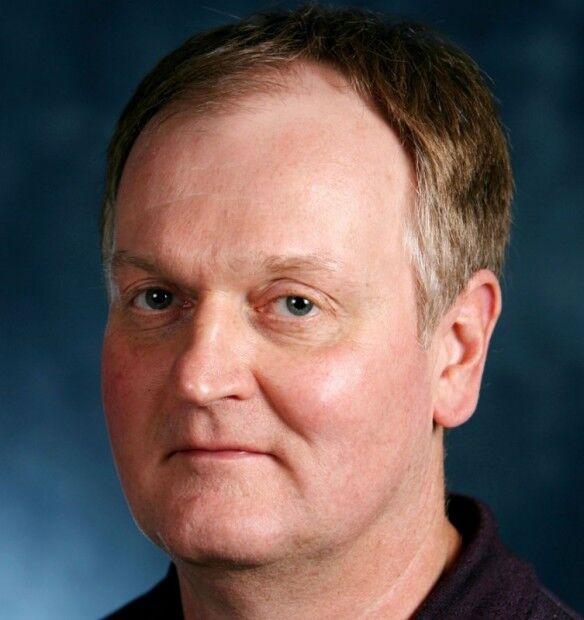 PRAIRIE DU CHIEN — As Christmas comes and we contemplate yet another mile marker for the extraordinary year we call 2020, we look for holiday sentiments we might salvage. Christmas traditions present an opportunity to celebrate in ways that defy the raging of a pandemic.
Asked at virtual school what his favorite Christmas tradition was, my grandson replied, "Making lefse with my grandpa." It's my favorite tradition, too. Our kitchen becomes a laboratory for finding the proper mix between flour and potatoes, a balance not found in any recipe book.
The tradition of making lefse at Christmas, passed down through the generations from my Norwegian grandparents, has now made the quantum leap to my grandchildren. Whether virtually or in person, my grandson and I will find a way to share the potato-scented smell drifting from the lefse griddle and the fine mist of flour coating every surface in the kitchen from the explosion of grandpa's flour grenade.
Nothing is quite like the taste of lefse fresh off the griddle. I take my lefse with butter only. The blasphemy of sprinkling sugar on the concoction is akin to putting Christmas ornaments on a palm tree.
Traditions survive such irreverent variations, endure years of family blending and diversions, and persist through periods of apathy and skipped generations. Traditions will certainly survive a pandemic.
We can find ways to celebrate our traditions from a distance.
Our family met for Thanksgiving on Zoom, which is like trying to shake hands with your hands in your pockets. Zoom is a laboratory experiment in exercising our social skills in dealing with awkward silences. The three-dimensional people we know and love become two-dimensional screen-size characters whose voices do not sync with their lips. But we can use the mute button to silence the overly chatty house guests. All from a distance.
Yet we don't need to be in the presence of the other to love the other. Love and gratitude transcend distance and time.
When Halley's Comet appeared in 1986, we gathered our young children at a wayside at the top of the hill to have a look. I told my children that when the comet reappeared in 2061 to remember that I loved them and that I would always be with them. This is not an exercise in immortality, as my chances of being alive in 2061 are just this side of winning the lottery every year for the next 41 years.
It is an exercise in the endurance of love and gratitude. Tethered to my family DNA and the indelible memory of a clear night in 1986 with my children gathered in my arms under the stars, love and gratitude will leap those 75 years and make a graceful landing.
The same goes for Christmas. The Grinch and Ebenezer Scrooge became two of our favorite antagonists of Christmas because we find their psyches embedded in our own. Who has not felt the channeling of Scrooge after fighting another shopper over a parking space or the cynicism of the Grinch on hearing Christmas music start after Halloween? Yet in their discovery of the "meaning of Christmas," we find our own redemption.
Love is not material. It cannot be placed under the tree in "packages, boxes or bags," according to the Grinch. Nor can gratitude be garnished with butter and eaten hot off the griddle. But like all Christmas traditions, love and gratitude can be given with heartfelt intentions and received with deep appreciation.
This will not be a normal Christmas. But it can be filled with the same love and gratitude that defines our Christmas traditions — from a distance.