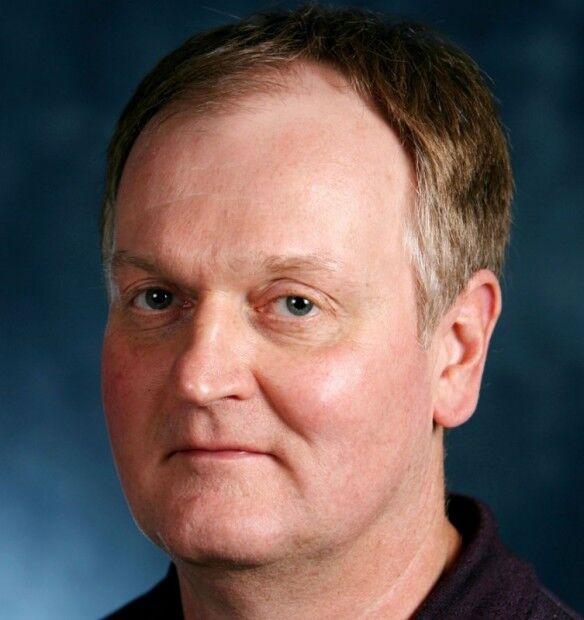 PRAIRIE DU CHIEN — As I contemplate the supplies needed to prepare for the new coronavirus, I told my wife to pick up some peanuts at the store. Just one jar mind you, not a whole case. I'm not stockpiling toilet paper, either, unless I plan on spending the next two months locked in the bathroom.
I don't. Instead, I hiked a new trail today to a place I'd never been before. The trail unfolded before me like chapters of a good book. Three deer played on the opposite hillside from the footpath. Our dog Fargo and I sat and watched them. I was 2 miles from my backyard and a thousand miles away in my mind.
We cannot foresee the long-term trajectory and social impact of the coronavirus crisis. We'll leave that to the experts. I might summarize by suggesting we not overly indulge in pessimism or excessively invest in optimism. If ever there was a time for the tired cliché of "taking it one day at a time," this might be it. We might not have a choice.
Life as we knew it just went into hibernation. The NBA and MLB suspended their seasons. March Madness gave way to a different kind of craziness that we have come to know as "social distancing." We are told to stay at home and refrain from all but necessary travel. And so we prepare for the "new norm." Or is it so new?
I can remember when stores closed at 5 p.m., TV signed off at midnight, and my connection to the world consisted of listening to the scratchy sounds of WLS radio from Chicago in my bedroom late at night. Young people reading this might roll their eyes, but I also remember spinning a dial to make a phone call to a friend.
Yet as far back as my memory goes, I did not experience my parent's desperate frugality during the Great Depression or my father's isolation in a sod house on the windblown plains of South Dakota, the very definition of "social distancing."
These human experiences give us a perspective that reaches across the limited endpoints of our life. Our perspective includes our institutional memory, our national history and, yes, our parents' and grandparents' memories. This perspective encompasses our encounters with smallpox, the Spanish flu, polio, HIV and other epidemics. Perspective illuminates the strange territory we enter called the coronavirus pandemic.
In more recent history, consider the perspective of Colin O'Brady, author of "The Impossible First," his story of crossing Antarctica in 2018 alone under his own power. Talk about social distancing. Though well-trained and well-equipped, he faced weather and conditions entirely beyond his control.
Facing a 932-mile journey pulling a 375-pound sled too heavy for the task, he only made 2 miles on the first day. Despondent and on the verge of quitting, he woke up the next morning in his tent with renewed determination. He tells his readers that he shouted into "the empty cold continent" around him, "Colin, you are strong! You are capable!" O'Brady went on to complete his remarkable journey in complete isolation, save for his satellite phone.
We are strong. We are capable. In the next few weeks we will feel the physical and psychological impact of our self-imposed isolation. Yet despite our disconnection with our daily routine, the coronavirus teaches us that we are interconnected. What we say and do matters. It matters to us and the world around us.
We can visit new places in our backyard. We can take a journey in a good book. And yes, we can wear white socks and baggy sweatpants around the house without worrying who's watching.
We can do more than hoard toilet paper. We can find a new perspective.