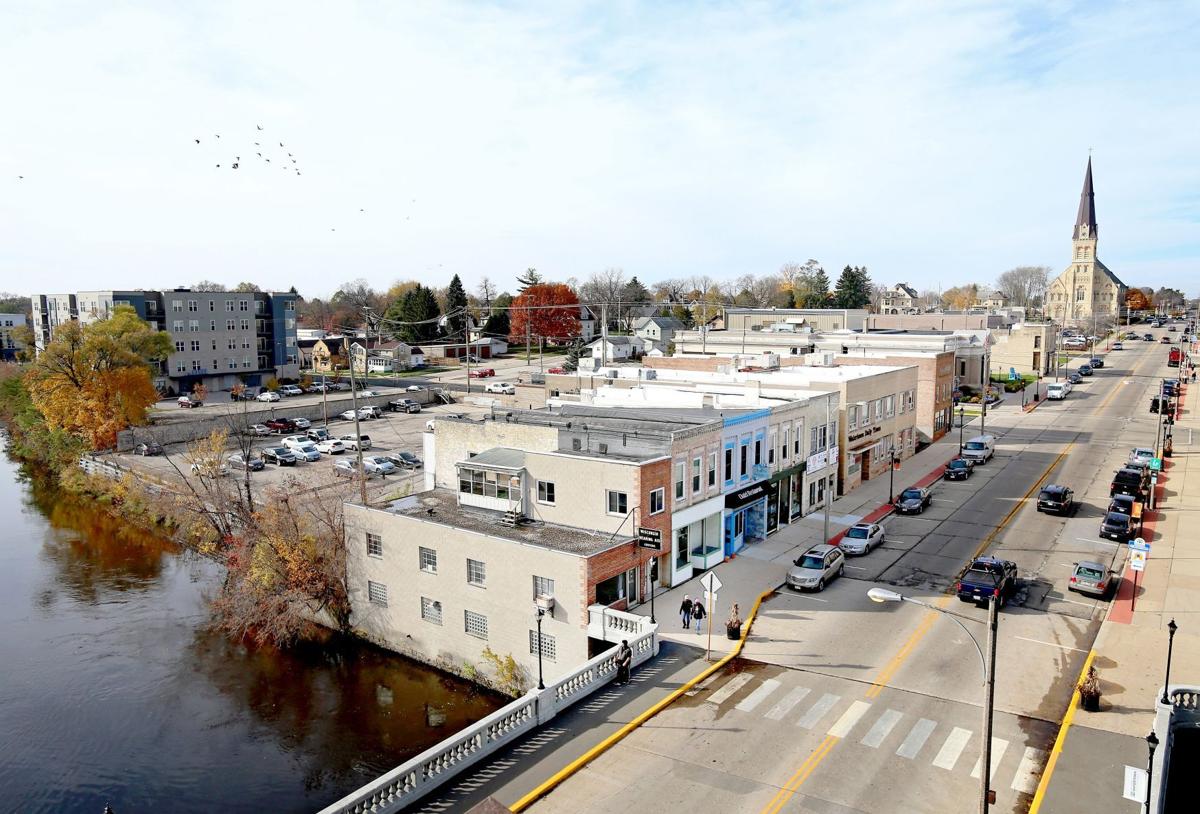 Officials made big promises about Foxconn's new facility in Racine County. The Taiwanese global technology company pledged to create up to 13,000 jobs and build a $10 billion manufacturing complex within the first five years of operation. State press materials touted Foxconn as the "largest corporate attraction project in U.S. history, as measured by jobs" — and in return for those jobs, Wisconsin promised Foxconn up to $3 billion in state tax credits.
Two years after officials broke ground on the Foxconn site, just a fraction of those jobs have materialized. In fact, the state recently notified Foxconn that it was not eligible for tax credits for the prior year, because it had failed to meet the terms of its initial contract. While Foxconn reports that it created more than 800 jobs in 2019 — above the minimum required to receive tax credits for the year — Wisconsin says only 281 of those jobs qualify under the contract. In 2018, Foxconn also fell short, reporting 178 full-time Wisconsin employees.
Amid the fanfare over Foxconn, a proven engine for job creation has gone unnoticed: the Wisconsin communities of Main Street America, a nonprofit devoted to strengthening small towns and neighborhood commercial districts through preservation-based economic development. Over the past two years, Wisconsin Main Street has created 1,468 new jobs, helped launch 213 new businesses, and generated $331 million in public and private investment in Wisconsin communities. And they've done it with just $250,000 in annual program funding from the state of Wisconsin.
But Main Street America's impact goes beyond the numbers. It's a program that revitalizes not just economies but communities as a whole.
Consider the example of Wausau, a city of 38,000 about 145 miles north of Madison in Marathon County. Downtown Wausau was once blighted by dilapidated old buildings and empty storefronts, with a vacancy rate of 13% in 2002. Today, the vacancy rate has dropped to 5%, and downtown residential development has swelled, thanks to the efforts of the local Main Street affiliate, Wausau River District.
Over the past 18 years, Wausau River District has seen $123 million in public and private investments, advocated for wider sidewalks and more walkable streets, and transformed the downtown into a regional mecca known for its public art displays and unique public amenities, including a skating rink, snow slide and splash pad.
Wausau is just one example of the transformative effects of the Main Street approach. Since its inception in 1980, Main Street America has had a significant impact on economic development around the country, in more than 1,600 older and historic business districts nationwide. In 2019 alone, Main Street America created more than 32,000 jobs, helped launch nearly 6,500 new businesses and generated more than $6.45 billion in physical improvements from public and private sources — without major subsidies from taxpayers. In 2020, as businesses face one of the greatest economic challenges in recent history, Main Street America is more important than ever.
Now and in the future, Main Street programs are vital to supporting local economies. Yet elected officials — like those in Wisconsin — tend to be narrowly focused on big corporations, often to the detriment of the communities they serve. Take, for example, the bidding war that ensued when Amazon announced it was seeking proposals for a community to host its second headquarters. And that's just one of many examples of state and local officials desperately seeking a corporate home run, in a process that pits one community against another and runs up the bill for taxpayers.
While nothing is wrong with a home run — if it materializes — it's a lot easier to build success off a string of singles.
For the majority of American communities, chasing major corporations is not an effective economic development strategy. In comparison, the Main Street approach creates sustainable local economies, built around neighborhood gathering places and supported by diverse sources of funding. And it's a much more realistic strategy for the vast majority of smaller cities and towns around the United States.
Now that the election is over, it's time to focus on economic development efforts that really matter. Next time your state thinks about corporate subsidies, it should consider putting at least some of that money into a program with a proven return on investment.
McMahon, of Takoma Park, Maryland, is chairman of the National Main Street Center's Board of Directors: www.mainstreet.org.