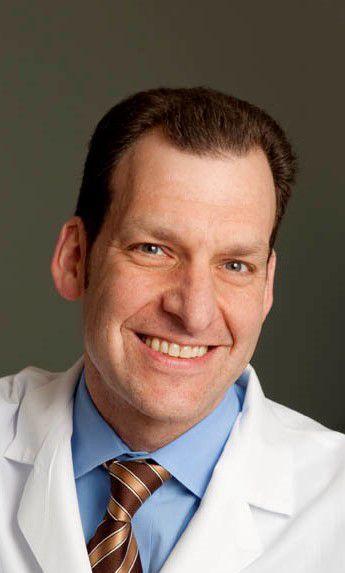 Many people are experiencing intense but expected anxiety as they prepare to leave the shelter of their homes during the COVID-19 pandemic. As a cardiologist in Madison, here is my perspective on managing risk:
The COVID-19 we are facing now is the same disease it was two months ago. The "shelter at home" orders were the right step to make sure we flattened the curve and didn't overrun the health care system, which would have led to excess preventable deaths. It also bought us time to learn about the disease's dynamics, preventive measures and best treatment strategies.
But all of our social distancing did not change the disease, which is still here and is not going away anytime soon. We have to learn to live with it and do what we can to mitigate risk. That means being willing to accept some level of risk to live our lives as we desire. I can't decide that level of risk for you — only you can make that decision.
Pandemic risk management comes with few certainties, other than some people will die, some people in low-risk groups will die, and some people in high-risk groups will survive. It's about probability.
Below is my guidance — my point of view (not my employer's). And I'm not judging yours.
1. People older than 60 are at higher risk of severe disease — people over 70, even more so. They should be extra careful and willing to take greater precautions than people under 50. People over 60 and those with heart or lung disease should continue to be very vigilant about limiting exposures if they can.
But not seeing family can take a serious emotional toll, so I encourage people to be creative and flexible. In-person visits are not crazy — especially if you have been isolated and have no symptoms. Families can decide how much mingling they are comfortable with — if they want to hug and eat together, distance together with masks, or just stay apart and continue using video conferencing and the telephone to stay in contact.
If you choose to intermingle, remember to practice good hand hygiene. Don't share plates, utensils or cups. Don't share towels, and don't sleep together.
2. Social distancing, not touching your face, and washing and sanitizing your hands are key to prevention. They are vastly more important than anything else you do. Wearing a fabric mask is a good idea in crowded public places, such as a grocery store or public transportation.
3. Be a good citizen. If you think you might be sick, stay home. If you are going to cough or sneeze, turn away from people, block it and sanitize your hands immediately after.
4. Try to dial down the anxiety. If you are taking a walk and someone walks past you, that brief interaction is so low of a risk that it doesn't make sense to get scared. Smile at them as they approach, turn your head away as they pass, move on. The smile will be more therapeutic than the passing is dangerous. Similarly, if someone bumps into you at the grocery store, don't stress. That is a very low-risk encounter, too — as long as the person didn't cough or sneeze in your face.
5. Don't be obsessive. You don't need to go crazy sanitizing items that come into your house from outside, such as groceries and packages. If you want to have a staging station for 1 or 2 days before you put things away, sure, no problem. You also can simply wipe things off before they come into your house. That is fine, too. For an isolated family, doorknobs, toilet handles and commonly trafficked light switches could get a wipe off each day. But you don't need to create a sterile, operating room-like living space.
6. Nothing is absolute. So please get comfortable accepting some calculated risks. Otherwise, you might be isolating yourself for a really, really long time. Figure out how you can be in public and interact with people without fear.
We are social creatures. We need each other. We will survive with and because of each other. Social distancing just means that we connect differently. Being afraid makes us contract and shut each other out. I hope we can fill that space created by fear and contraction with meaningful connections and learn to be less afraid of each of other.
Stein, of Madison, is a cardiologist and serves on the faculty at the UW School of Medicine and Public Health.
Concerned about COVID-19?
Sign up now to get the most recent coronavirus headlines and other important local and national news sent to your email inbox daily.