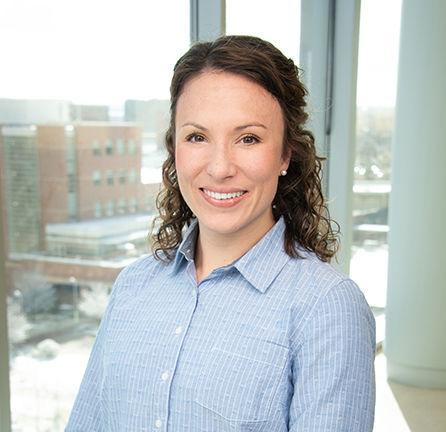 Frequently, patients with heatstroke are sedated and paralyzed. I place a breathing tube into their trachea, spray the body with water and fan them, and put ice packs over major blood vessels. I give chilled fluids through an intravenous line and may place a large plastic cooling catheter to directly cool the blood. Sometimes, despite utilizing an entire team of trained healthcare specialists and resources, it is still too late and these patients die.
As an emergency medicine physician and public health physician, I strive to prevent and treat health conditions using the best available evidence and science to protect patients. Turning off electricity in the middle of summer is not in the best interest of patients or health. The Wisconsin temporary moratorium on utility disconnections should not be lifted on July 25.
Heatstroke is a life-threatening emergency that kills an average of 618 people (that we know of) every year in the United States, literally cooking the body until the brain, liver, kidneys and other organs shut down. These deaths are urban dwellers, those without access to air conditioning and those on medications or with underlying health conditions that increase their risk for heat-related illnesses. Treatment involves recognizing the condition and rapidly cooling the body.
History has shown us the deadly consequences of extreme heat without treatment. There is a reason it is called a "silent killer." In Milwaukee, the 1995 July heatwave caused at least 91 heat-related deaths. The European heatwave of 2003 caused at least 35,000 deaths. In 2017, eight patients in a Florida nursing home died from heat exposure after power outages from storms caused air-conditioners to stop functioning. In 2018, a 72-year-old woman in Arizona was found dead in her home after electricity was disconnected when she couldn't pay bills and temperatures soared.
Recently, the Midwest has experienced dangerously high temperatures. During extreme heat events, specific populations are at increased risk for poor health outcomes: adults over age 65 years, pregnant women, outdoor workers and children. According to the 2019 Lancet Countdown U.S. Policy Brief, adults over 65 years are increasingly being exposed to heatwaves that contribute to sickness and hospitalizations.
An increase in preventable hospitalizations is not what the United States needs now. COVID-19 is straining resources, personnel and healthcare systems in many areas. Emergency departments and intensive care units do not have infinite supplies. If heat-related visits can be avoided, resources can then focus on providing high quality critical care to those who need it the most.
Despite heat-related illnesses causing life-threatening health risks, most states have not created policies to protect their citizens. In Wisconsin, there is a winter moratorium from November through April but no summer moratorium. Some states have established themselves as leaders, implementing policies based on temperature. Wisconsin is not one of them.
As we grapple with the ongoing economic and health challenges of COVID-19, utility companies are adversely impacted and desire to return to normal operations similar to the rest of us. Yet, I am concerned that the strain on public health from a global pandemic, ongoing financial hardships and disconnected utilities without protective policies become a lethal combination, particularly for those with underlying vulnerabilities to heat-related illnesses.
Not all policies protect health. But, we can create ones that do. I ask that the temporary moratorium is extended through the summer and a temperature dependent moratorium is created in partnership with public health experts. This moratorium action may prevent an influx of patients entering hospitals and utilizing resources that are in desperate need throughout the country. Now is the time to create policies that protect people and build resilience against the health threats of climate change.
Dr. Rublee is an emergency medicine physician in Milwaukee.
Catch the latest in Opinion
Get opinion pieces, letters and editorials sent directly to your inbox weekly!