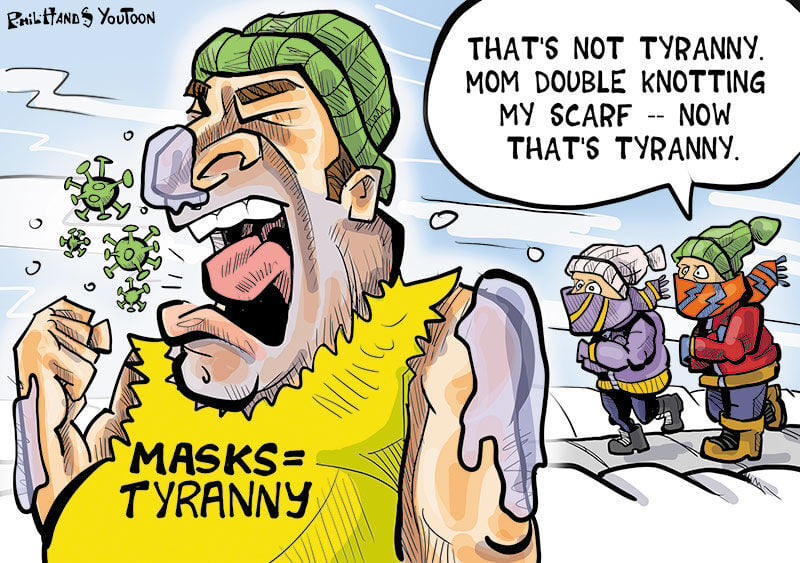 Dave Bouché of Dane is this week's You Toon winner.
His caption about not wearing a mask in freezing temperatures beat out more than 75 entries. Bouché wins publication of his line with today's finished cartoon. He also will receive a signed print by artist Phil Hands.
Runners-up and their suggested captions include:
of Mineral Point: "I don't know what tyranny is, and I don't think he does, either!"
of Middleton: "Boy, I'm so glad he would never be allowed in our first-grade class!"
of Madison: "I wish my dad would chill out. I just wanna go back to school."
Thanks to all participants. We'll play again next Sunday with a fresh cartoon and empty caption.