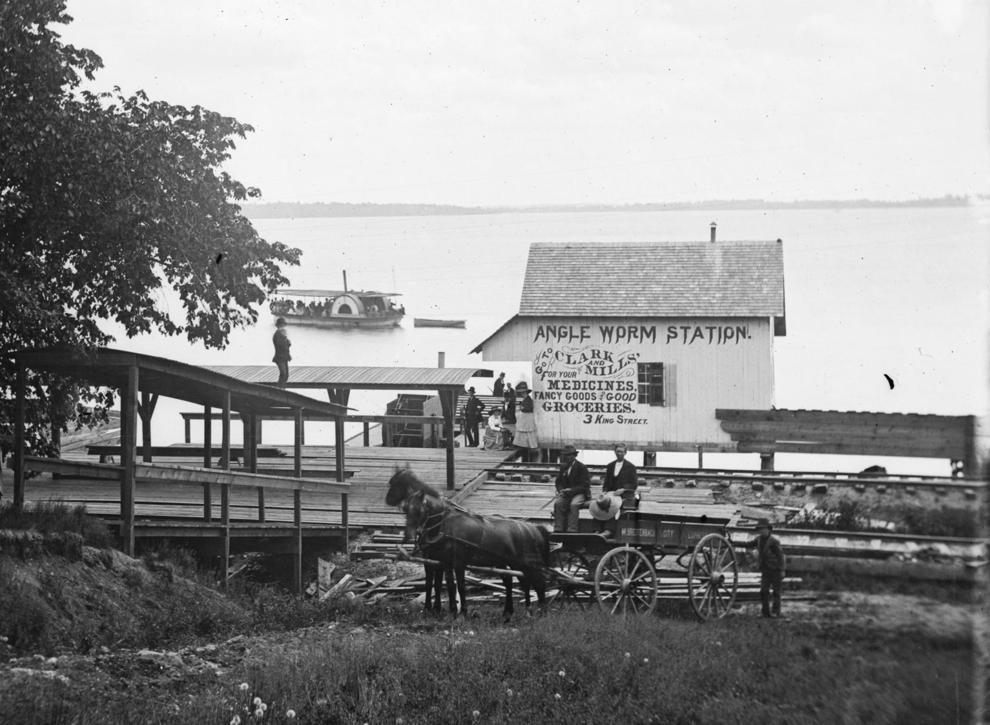 This State Journal local news roundup ran on Aug. 1, 1896:
Hundreds of dead trees are seen along the Lake Mendota Drive. Last summer's drought killed them.
Williamson Street is made happy by the fact William Mueller has opened a first-class bakery down there.
A man engaged in painting telegraph poles along the business portion of Main Street attracts the attention of scores of people who have nothing else to do.
The carpenter shop at the junction of South Hamilton and Fairchild streets, so long in the hands of the late S. L. Chase, is now conducted by Henry Skidmore.
Dr. C. A. Harper has purchased from E. J. Foster, for $6,300, the old Durrie homestead on North Carroll Street; the lot is 66-by-132 feet and is considered a bargain.
Yesterday afternoon after James Gallagher received bruises by the giving way of a portion of the platform at Angle Worm Station, he lost a pocketbook containing between $4 and $5.
The next thing for amusement lovers will be a Woodman's picnic at Cross Plains on Sunday. Madison will furnish the orator in the person of Mr. E. W. De Bower.
North Henry Street, from Mifflin to State, is to be greatly improved, and the residences on it are to be accommodated with a sewerage system. The work of macadamizing West Dayton Street, from Henry to Broom, will be commenced at an early date.
Several ladies and gentlemen visitors were at the headquarters of the fire department on South Webster Street at noon today when the alarm sounded to bring out the horses for practice. Everything worked to a charm, and the visitors seemed highly pleased.
Farmers from various towns round about Madison report that the army worm and common grasshoppers are still doing much damage to oats and corn. One farmer said: "I have watched grasshoppers cutting off oat kernels in the shocks in the fields. They appear to be doing it just for mischief, as they find nothing to eat."