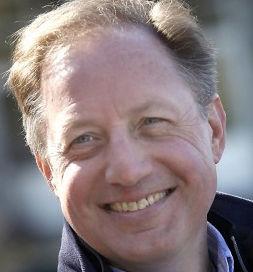 When I think about the community's relationship to the Madison Police Department over the last decade, one thing stands out. Local activists and too many local officials have taken correct observations about the history of policing in America and about the culture of departments in other cities and applied them inappropriately to Madison.
African Americans have good reason to trust police far less than their white neighbors. The murder of George Floyd at the hands of Minneapolis police is only the most egregious example of why that's true. Floyd was killed by a cop with a long history of abuse who was a member of a department that has a long record of a poor relationship with communities of color there.
The problem comes when we take those realities and try to superimpose them on Madison. Since Chief David Couper's reforms in the 1970s, our department has worked hard to earn its reputation as the most progressive in the nation. Between 2003 and 2011, I had the honor of working with Chief Noble Wray, a disciple of Couper's, who took those reforms to the next level.
Madison selects its officers carefully from a large pool of highly qualified candidates. Then it trains them to be problem solvers as much as law enforcers. So it's simply wrong to compare this department to the one in Minneapolis or to others that truly fall short around the country.
In that context, calls for "defunding" the Madison Police Department are off base. If the view is that we need greater investments in community-based services that have the effect of preventing crimes before they happen, we should all be for that. But if the idea is to completely disband the department and start over as they have, perhaps appropriately, in Minneapolis, that would be a terrible mistake. In fact, it's not unlikely that as they search for fundamental reforms in Minneapolis, officials there may well be looking at Madison as a model for what their new force needs to look like.
In a similar context, the move to remove school resource officers from Madison's high schools is a mistake. Officers have been in schools for over two decades without any known incidents of police misbehavior. The current SROs are mostly people of color. Removing them from the schools will mean that situations that SROs would normally defuse may now blow up into calls for regular patrol officers who will arrive cold without the knowledge of the school, its students or its personnel.
And the reason for their removal given by activists is, in large part, about broad arguments about the historical relationship between police and Black youth nationally. They note that Black students have contact with SROs in disproportionate numbers, but that could very well end up being the case when regular patrol officers respond to schools as well.
No organization is perfect. Calls to make the Madison Police Department even better and to find more solutions to societal problems that don't involve policing are welcome to no one more than the cops themselves. But the morale of front-line officers is suffering because too many activists and local officials can't seem to make a distinction between historical truths and local realities.
For two generations or more the Madison Police Department has been an exemplary organization. We should be proud of it.
Cieslewicz was mayor of Madison from 2003 to 2011.
Catch the latest in Opinion
Get opinion pieces, letters and editorials sent directly to your inbox weekly!