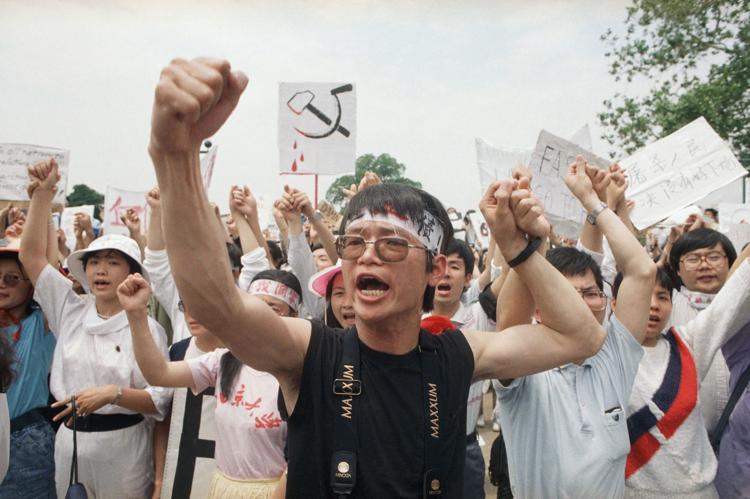 This State Journal editorial ran on Dec. 7, 1989:
If anything can warm the stony hearts of the Chinese hard-liners who chopped down their own young people in the streets of Beijing last summer, it must be the entanglement of the U.S. Chinese students' bill in legalistic blathering and procedural folderol.
Those vicious old pols must be laughing up their sleeves as they watch the Bush administration and Congress wrestle for control of the hapless legislation.
This State Journal editorial ran on March 29, 1989:
You have free articles remaining.
The proposed law would extend the visas of 73,000 Chinese students attending U.S. schools, including about 500 at the University of Wisconsin. Many of the students supported the vanquished pro-democracy reform movement in China last summer, and fear reprisals if they are forced to return home.
Congress passed the bill and sent it to President Bush. Then the mud wrestling began. Congress adjourned, and Bush announced he was going to pocket-veto the bill by not signing it, but would nonetheless return the bill to Congress. ...
The president vetoed the bill under pressure from the Beijing butchers, who had threatened to pull China out of the Fulbright scholarship program and other educational exchanges if the bill became law.
This editorial ran May 5, 1989:
But then Bush promised to adopt rule changes to U.S. immigration policy that would have exactly the same effect as the vetoed bill: Extend student visas and work permits for Chinese students. Congress quickly responded, "You can't do that." ...
Chinese students twist in the wind. They are the big losers in this theater of the absurd — along with democracy. Its enemies must be snickering while they watch our ability to do what is right become ensnared in a trap of territorial in-fighting and political one-upsmanship.
The following State Journal editorial was published on Aug. 24, 1989: