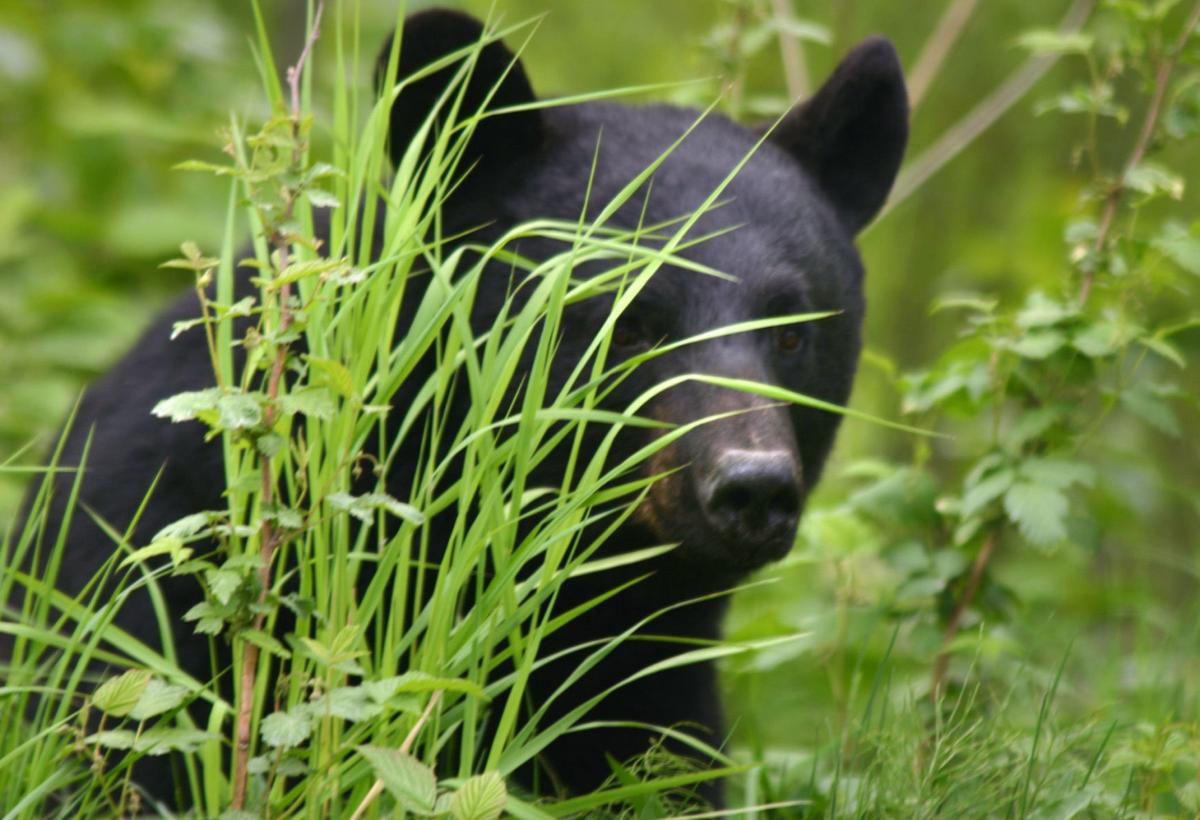 NEOSHO — Last Friday's State Journal editorial, "Stop payouts to bear hunters for dead dogs," was clearly written by someone who has never hunted in the north woods or perhaps even met a bear hunter. The commentary was misleading and wrong about interactions between hunters, dogs and wolves.
First and foremost, the editorial continually called bear hunters "irresponsible" and gave the impression hunters are violating state rules when they choose to hunt in wolf country. They are not. And hound hunters do avoid areas where recent wolf activity has taken place. In fact, the Wisconsin Bear Hunters Association (WBHA) puts out alerts to its members within hours of any confirmed dog depredations so hunters can avoid that area.
Also, the DNR's map of wolf packs shows that virtually the entire northern third of the state is "occupied" by the packs. The editorial would be calling for the end of all bear hunting if we had to avoid any area with a wolf threat. Ask any deer hunter and they will tell you that now they see more wolves than deer in the north country.
The editorial claimed that only 10 percent to 15 percent of bears taken from the woods are harvested using hounds. That is false, and the State Journal corrected its mistake after we brought it to their attention. The actual figure was about 33 percent last year. Wisconsin allows bear hounding because it has a long and proud tradition of supporting our hunting heritage. Wisconsin's citizens were hunting bears with dogs long before wolves were reintroduced into Wisconsin. And in Wisconsin, hunters are protected by our constitutional right to hunt.
The writer states that farmers deserve their depredation payments because they "aren't creating the conflict." Well, the hunters aren't creating any conflict either. They have just as much right to hunt as farmers do to farm. You might as well say that the farmers are creating a conflict by farming in areas populated by wolves.
The editorial calls for less baiting for bears. But the practice of baiting is much more important to the 67 percent of hunters who don't use hounds. And reducing the success rate of bear hunters won't necessarily be popular with hunters or residents up north who want to see bear populations managed just as much as they want to see wolf populations managed.
The editorial and a previous State Journal article reported that wildlife experts aren't sure why more dogs are being killed this year. Well, I think a lot of wildlife experts will agree with our members that the answer is very simple: Wisconsin has a lot more wolves this year than just two years ago. Since an East Coast federal judge ended Wisconsin's management of wolves in 2014, the wolf population has exploded.
Though the Wisconsin Department of Natural Resources now has its hands tied, when wolf populations were being responsibly managed, dog depredations declined. In fact, if Wisconsin managed to the established population goal for wolves, WBHA believes dog depredations would be easily avoidable and a very rare occurrence.
We would invite the State Journal editorial board to visit with the 12-year-old girl who has just suffered the horror of finding her beloved pet mangled in the woods by a wolf pack and then say that she and her family don't deserve at least some compensation for the loss.
Bear hunting with hounds is not "risky behavior." It is a constitutionally protected outdoor sport with centuries of history and generations of heritage behind it, and Wisconsin policymakers rightly recognize that.
Schoettel, of Neosho, is president of the Wisconsin Bear Hunters Association: wbha.us.com.