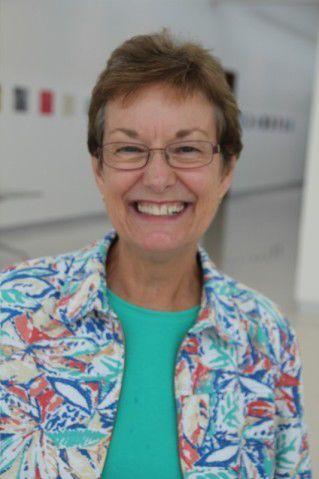 When students couldn't rehearse together at school during the pandemic, LaFollette High School band teacher Jamie Kember found an innovative way for his teenage musicians to perform. Kember created a video that pulls together the sounds of each musician playing their individual parts from their homes. The video — watch it at go.madison.com/LeanOnMe — brings new appreciation to Bill Withers' timeless song "Lean on Me." The students learned about building community and our society through music.
As the "Cougars" of Cherokee Heights Middle School prepared to return to in-person classes this spring, their teachers crafted a "Welcome Back" video. The staff sang and danced to an original song that urged unity and explained COVID-19 guidelines. The energy and enthusiasm in the video — watch it at go.madison.com/WelcomeBack — is palpable.
Those are just two examples of why we should all appreciate Madison teachers.
This year has been difficult for everyone. But school communities have been uniquely affected. Children, their families and their teachers all miss being together. Teachers have had to learn to use computers in new ways to reach and teach students. They have had to revise curriculum to fit the realities of virtual learning, and they struggled to find ways to build relationships in virtual classrooms.
Even as the district transitions to in-person classes, most teachers have some students who are still learning virtually. So they must juggle being present in the classroom and being available for those students who are only online.
Teachers have used multiple ways to tell their students that they are missed, they are loved, and they are talented. Teachers have created videos to tell their students how much they miss seeing them in person. They have helped students create their own videos about ideas that inspire them or music they want to share. They organized caravans to go through their school attendance areas and visit (at a distance) all of their students. They have used creative ways to encourage doing art, music and physical education at home. They have developed innovative ways to reach out to students, and to reassure them that the school is concerned about their welfare.
This week is Teacher Appreciation Week. But our usual ways to show we care (special baked goodies, breakfast or lunch for the entire staff) are not possible under current pandemic guidelines. We, too, have to be creative. We know that teachers often spend their own money on classroom supplies. The Foundation for Madison Public Schools and its Teachers PETS (Progress, Equity, Tools and Supplies) program focuses on four areas of need: classroom supplies, personal needs, teaching tools and equipment, and professional enrichment. Well supplied classrooms mean teachers and students can thrive.
Let's recognize and celebrate our teachers for all the ways they work with Madison School District students by donating to Teacher PETS at go.madison.com/TeachersPets.
Arnold and Carstensen, both of Madison, are former School Board presidents and members of Grandparents United for Madison Public Schools (GRUMPS): www.madcitygrumps.com.