Tucked away within the $1.9 trillion, 628-page American Rescue Plan Act signed by President Joe Biden on March 11 is a provision that will challenge the ability of states to self-govern for years to come. While much attention was given to the $1,400 stimulus checks, extended unemployment benefits and the debate over a $15 minimum wage, a last-minute addition to the bill will hamstring the ability of state and local governments to offer additional relief to working families through tax cuts until 2024.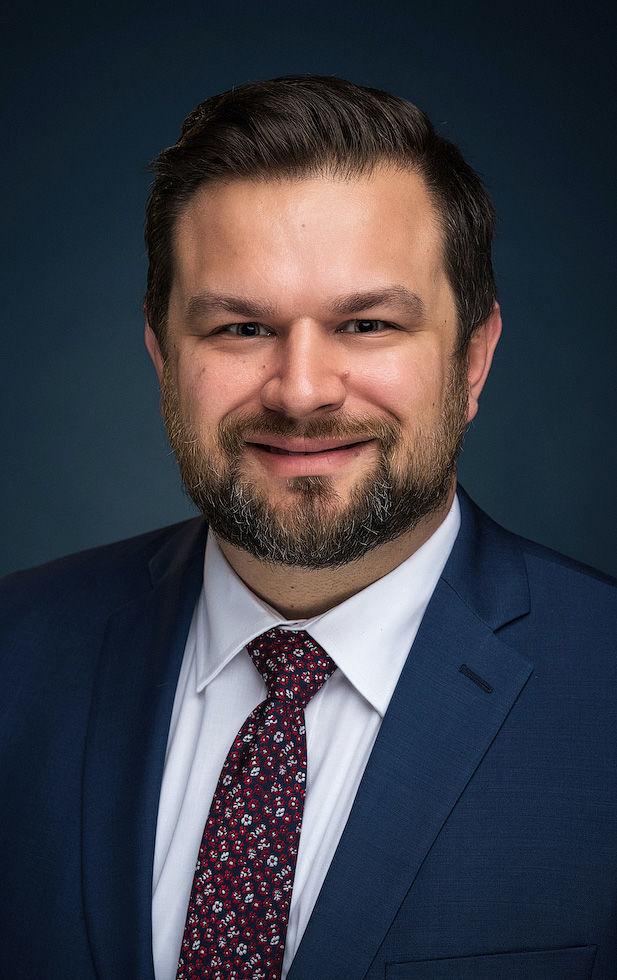 Under the act, a whopping $350 billion is set aside for state and local governments to make up "shortfalls" due to COVID-19. The problem? Despite the perceived effect of the pandemic on the economy, most state and local governments are actually flush with cash. In fact, a preliminary analysis by the Tax Foundation finds that state revenues nationwide are only down $1.7 billion cumulatively, making the aid package to states 116 times greater than the actual shortfall.
In Wisconsin, the state's fiscal outlook is in relatively good shape with a 6.5% increase in revenue in 2020 compared to the previous year, placing the state as one of the best in the nation for revenue growth. Despite this, the state is still slated to receive over $5 billion under this package, with approximately $3.2 billion for the state and $2 billion to local governments. Because local governments are primarily funded by property taxes, their revenues have also remained relatively steady or even grown over the past year. It is clear that this influx of federal dollars is not only unnecessary, but has the potential to lock the state into future obligations for decades to come if not managed properly. In response, some have proposed using this windfall to provide more relief to families through a tax rebate. This idea has merit, but important legal questions would need to be resolved first.
The language in question within the stimulus package forbids states from using these funds to "either directly or indirectly offset a reduction in the net tax revenue ... resulting from a change in law, regulation, or administrative interpretation during the covered period that reduces any tax ... or delays the imposition of any tax or tax increase." As 21 Republican attorneys general from around the nation pointed out in a letter to Treasury Secretary Janet Yellen, this could easily be interpreted to limit the ability of states and local governments to cut any taxes. Ohio Attorney General Dave Yost recently filed suit challenging these provisions arguing they are unconstitutionally coercive.
The U.S. Supreme Court has expressly restricted coerciveness in federal funding to states in the past. In South Dakota v. Dole the court ruled that the federal government can condition the states' receipt of federal funds, but acknowledged that at times "financial inducement offered by Congress might be so coercive as to pass the point at which 'pressure turns into compulsion.'" Any reasonable person could make an argument that the state's share of the stimulus — more than $5 billion — is an amount that is certainly coercive.
Another problem in states like Wisconsin, with a Democratic governor and bicameral Republican Legislature, is that it is solely within the discretion of the governor whether the state accepts the funds. In other words, the governor gets to single-handedly accept and spend billions of aid, and consequently lock the entire state into the current tax rates with no oversight from any other branch of government. The Legislature recently passed a bill that would give them more oversight of these funds, but Gov. Tony Evers vetoed it.
Local governments and special interests will no doubt successfully lobby Gov. Evers to accept these funds. Despite a strong need to assert the state's sovereignty, it also remains highly unlikely Attorney General Josh Kaul will join his colleagues and fight against this coercive provision.
Wisconsin continues to rank poorly in state and local tax burden, so continuing to lower the rates on working families will likely be a top priority for potential Republican gubernatorial candidates in 2022. If the Legislature does not want to be hamstrung in their ability to lower taxes into the future, they should take action and join the efforts to overturn this unconstitutional provision. It is a fight worth having.
Koenen is policy director at the Wisconsin Institute for Law and Liberty.