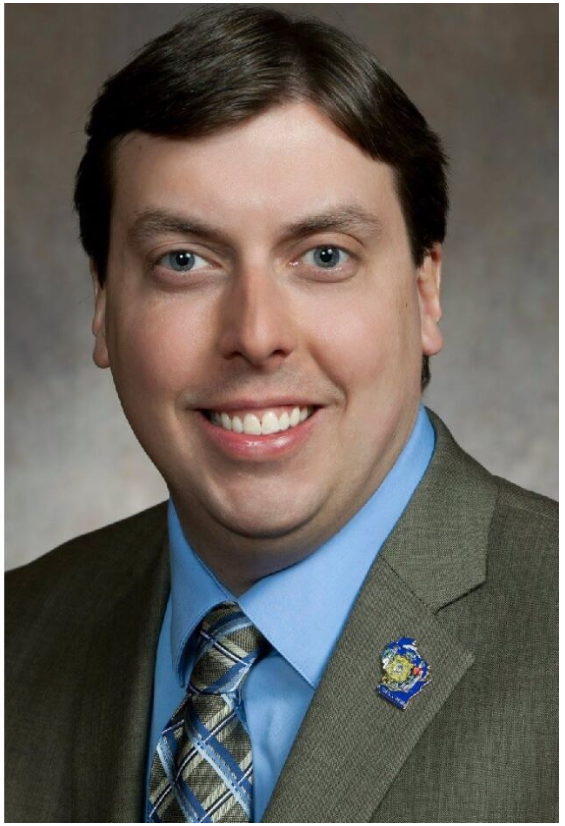 The Legislature's Joint Finance Committee begins voting this week on Wisconsin's biennial budget. Many things have changed in the Badger State over the last two years, including the COVID-19 pandemic and all the struggles that have come with it. But when it comes to the budget, Gov. Tony Evers has uncompromisingly maintained the status quo by proposing an unworkable tax-and-spend model.
Before Gov. Evers released his biennial budget, Sen. Howard Marklein, R-Spring Green and I sent the governor a letter. As co-chairman of the Joint Finance Committee, we asked him to avoid the mistakes of his first budget. We asked for a responsible plan that ensured the state spent within its means while also investing in priorities. Unfortunately, Gov. Evers repeated the same mistakes of his first budget — spending excessively while also including many divisive policy items and more tax increases.
The governor has again forced the Legislature into an unworkable scenario, and he will largely get the same result. He has built a budget on sand, funding many of his government initiatives with money taken from large tax increases, something legislative Republicans have already said is a non-starter. Because of this, we in the Legislature will work to craft our own budget. It will be one that actually funds the priorities of Wisconsin citizens, while also keeping our balance sheet in mind and largely eliminating divisive policy items that do not belong in a budget.
Gov. Evers' budget has failed to accomplish the simple requests I mentioned above. The governor's proposal increases spending by nearly 10% — more than $8 billion over two years. This would amount to the largest increase in spending in almost 20 years and comes at a time when billions in federal dollars pour into Wisconsin. This level of spending is irresponsible and under the governor's plan also would lead to a corresponding increase of hundreds of new government employees as his proposal seeks to dramatically expand state government.
The budget being proposed by the governor also increases taxes by over $1 billion on hardworking Wisconsin taxpayers at a time when many families and businesses are trying to recover from the devastating impacts of COVID-19 and government-mandated shutdowns implemented by this same governor. Throughout the pandemic, we heard time and time again that folks were unable to afford their electric bills. But that hasn't stopped the governor from proposing a doubling of the state energy tax.
Going into this budget, the surplus was estimated to be almost $1.9 billion, with a rainy day fund of just under $1 billion. But the governor's proposal all but eliminates the surplus while massively increasing taxes. By continuing to insist the state spends well beyond its means, the governor is taking an approach to budgeting that no home or business would sign off on — and the citizens of Wisconsin shouldn't either.
It would be bad enough if the governor's budget stopped at tax hikes and spending increases, but the proposal also includes divisive policy items such as the elimination of drug testing for welfare recipients. These are items that largely do not belong in the state budget. They are policy discussions that should be vetted through the normal committee process before receiving a vote in each legislative chamber, not jammed into the state spending plan.
Though it is disappointing that the governor has chosen this approach, the citizens of Wisconsin should not be discouraged. There are still items that the governor and Legislature agree are priorities. As my colleagues and I work through the state budget process, we will continue to keep in mind the input we have received from public hearings and listening sessions held around the state and look forward to passing a responsible budget that funds the priorities of the citizens of Wisconsin.
Born, R-Beaver Dam, co-chair of the budget-writing Joint Finance Committee, represents the 39th Assembly District, which covers parts of Dodge and Washington counties: rep.born@legis.wi.gov.