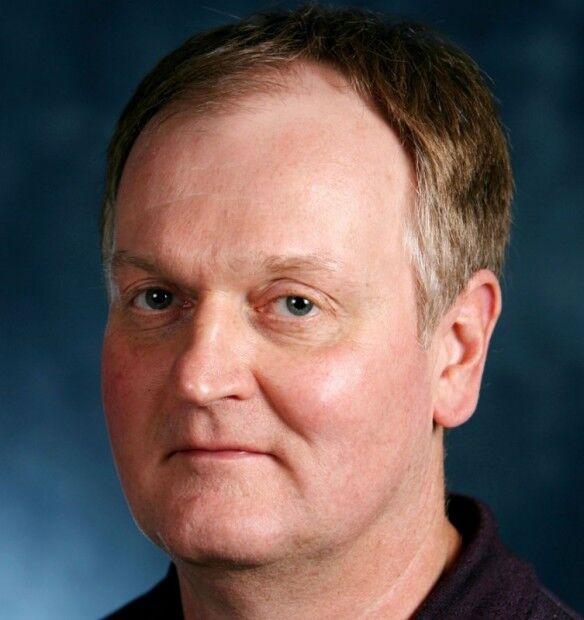 PRAIRIE DU CHIEN — Children have a way of stripping away pretense. My 7-year-old grandson, impatient with adult procrastination, recently imparted this bit of wisdom: "When an adult says it will be just a minute, don't believe them."
Adults, on the other hand, have an appetite for pretense, which has given rise to a proliferation of conspiracy theories about election results, vaccines and, well, you name it. For many of us, wanting to believe gets us more than halfway to what we wish to perceive as the truth. Belief is more of an appetite for "red meat" than an actual meal.
We want to believe. Yet belief is not truth.
A couple of years ago a friend and I were having a meal at a local restaurant when a boisterous conversation at the table next to us overtook the evening. A young man was claiming with righteous certainty that the moon landing had never happened. He claimed "evidence" that the entire episode witnessed by millions across the world was staged. He clearly enjoyed being "in the know," privy to knowledge no one else at the table possessed.
I found myself biting my lip rather than my chicken sandwich. I wanted to lay out before him the actual irrefutable evidence that the moon landing did happen as reported. Yet hard evidence seems to be of little concern to conspiracy theorists.
David Farrier, a New Zealand investigative journalist, said conspiracy theorists "are very good at leaning into certain things we believe in and ignoring anything that will counter that."
If knowledge is power, sensationalism is its surrogate.
Reluctantly, I must tell you that I know how sensationalism attracts attention. It does not involve landing a man on the moon, but rather, landing a UFO on mother earth. In high school, a fellow conspirator and I fashioned UFOs from a laundry bag, plastic straws and birthday candles. We launched the self-illuminated hot-air balloons over Prairie du Chien, and created quite a sensation in town — until we learned that the police were more alarmed than amazed and were looking for us. For anyone reading this and wishing to provide the police with a tip, I do believe the statute of limitations applies.
In this case, reason prevailed. Investigators found no evidence of an alien invasion at the landing site, only a melted laundry bag and spent birthday candles. This "conspiracy" turned out to be caused by a lot of hot air.
So it comes down to evidence. And here we seem to have some disagreement in the public arena as to what actually constitutes evidence. Let us start with the fact that the conspiracy theory itself does not represent evidence. Nor does suspicion, hearsay, second-hand knowledge, talking heads on television, internet blogs, or self-appointed experts waving their hands in the air at the dinner table.
Real evidence, whether in science or law, demands a systematic construction of facts. The journey from belief to truth requires confirmation outside the voice in our head.
The theory of relativity posits that space bends and time warps — phenomena that are strange enough to whet the appetite of any conspiracy theorist. Yet its suppositions were independently proven by astronomers in 1919 and in hundreds of subsequent peer-reviewed experiments.
Yes, we want to believe, but truth requires rigorous proof.
As a child and young adult, I remember the resonant voice of Walter Cronkite ending his evening CBS News broadcast with the declarative sentence: "And that's the way it is," which led us to believe in an objective truth not swayed by the way it isn't. His coverage of the moon landing was at times tainted by his unabashed awe, yet it was precisely because of this genuineness that we believed him. That and mounds of evidence.
Critical thinking requires an open mind — open to review and independent confirmation. It requires mutually agreed-on facts. And it wants a bit of healthy skepticism.
Despite his impatience, I suspect my grandson will grow up to be an adult with a healthy skepticism about what other adults say.