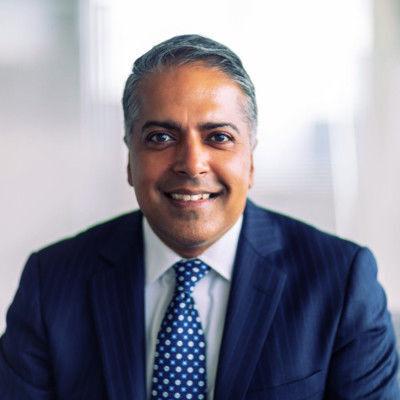 MILWAUKEE — As a Wisconsinite and business leader, I take pride in how our state runs elections and how much our fellow citizens value their right to vote. Wisconsin voters recognize our democracy is sacred and depends on high levels of trust and participation — that's why we were ranked No. 4 for turnout in the November election.
This past year, I was also inspired by the professionalism and integrity displayed by our state and local election officials operating in the midst of a pandemic and under a great deal of pressure and scrutiny. They ensured that our election ran smoothly and its results were accurate and timely.
But some Wisconsin politicians are still sore about the results and continue to sow mistrust in the broader electoral system. The doubt that they have recklessly nurtured has led to threats against honest, hardworking election officials here at home, and also fed the narrative that culminated in the deadly assault on the U.S. Capitol on Jan. 6. Some of the same state legislators are now planning to impose new laws that would muzzle the voices of average Wisconsinites.
I would argue we need to move in the opposite direction — toward more consistency, accuracy and participation. That's why I'm urging the Legislature to take up common-sense reforms that will increase transparency and rebuild trust in our elections.
First and foremost, Wisconsin should have a simple, standard, statewide curing process. It's not uncommon for voters to make errors on their absentee ballots, such as forgetting a signature. In fact, mail ballots are rejected at nearly twice the rate of in-person ballots. Currently, Wisconsin law allows clerks to give voters the opportunity to fix their ballots but does not require clerks to do so. That's not enough. A voter's ability to cure his or her ballot shouldn't be determined by chance, or by the person's zip code.
An increasing number of states — including our Midwest neighbors in Indiana, Kansas and North Dakota — have adopted mandatory and consistent cure processes that require voters to be notified and given the opportunity to correct errors so their votes can be counted.
Ballot tracking is another tool that provides transparency for voters. If a grandmother in Ashland can track every step of an Amazon package to her grandson in Janesville, she should be able to track her vote just as easily. Wisconsin needs to strengthen its existing online ballot tracking system and codify it in statute. This will guarantee that voters are able to easily determine if their vote was counted and how to cure their ballots, if necessary.
Finally, allowing local clerks to process absentee ballots before Election Day would allow clerks to report results in a timely fashion. Allowing officials to begin processing ballots as they come in is prudent, and across most of the country it's the norm. For example, Florida starts processing ballots more than three weeks before Election Day, and Arizona begins 14 days ahead of the election. We saw in the 2020 Election that processing ballots quickly and smoothly improves public confidence, which is sorely needed.
These are three straightforward and common-sense changes that would bring Wisconsin's voting system up to date and in line with our neighboring states, while also ensuring voters that our state will never again be a contributor to the same climate of confusion and distrust that fueled the attack on our nation's capital.
We're still in the throes of the COVID pandemic. As business and community leaders, we need our legislators to focus on major issues such as the economic recovery and vaccine distribution. But before we forget the lessons of this past election, we must ask our legislators to affirm our democracy, be a force for stability, and show their faith in their fellow citizens by making our electoral system as efficient and transparent as any other in the nation.
Prakash is chair of the Wisconsin chapter of the Leadership Now Project, a national organization of business leaders committed to fixing democracy. He is a senior executive in the Milwaukee area, a U.S. Marine Corps veteran and former official in the administration of President George W. Bush.