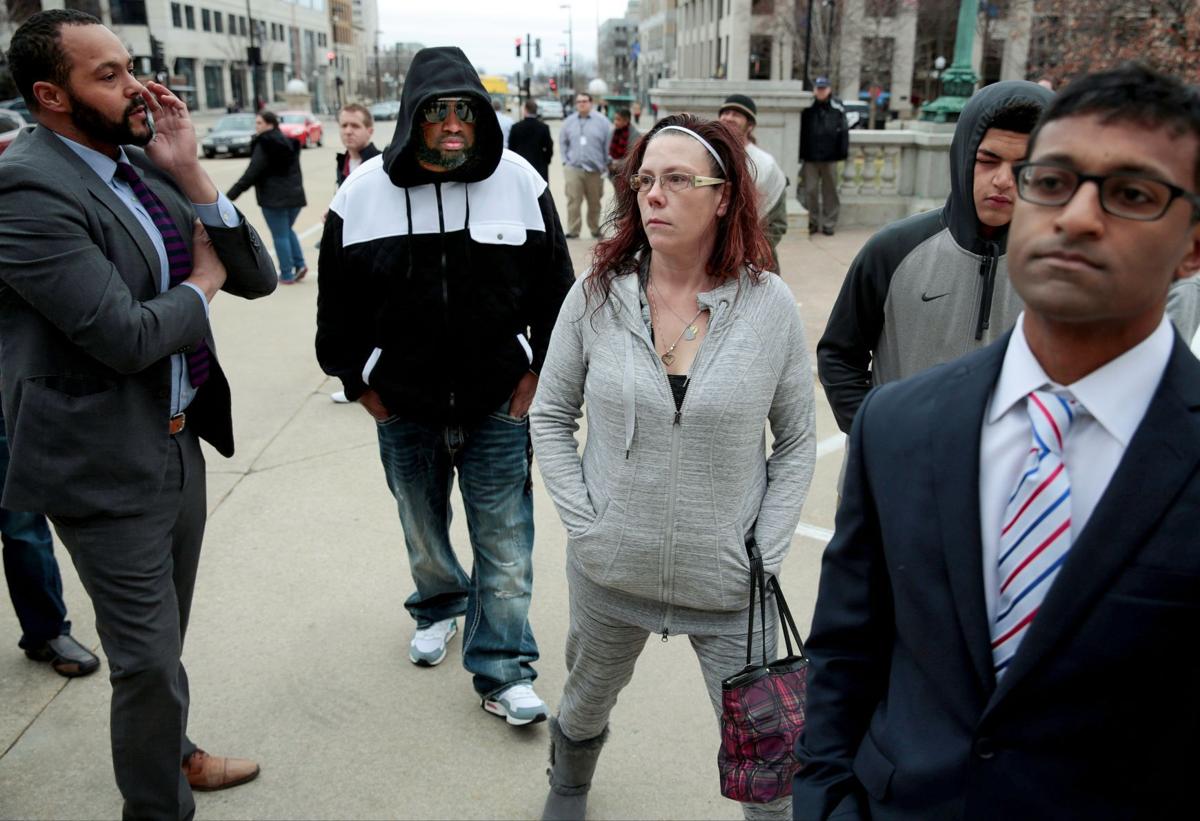 Most civil cases settle, in part because the exhaustive fact-finding leading up to a trial gives both sides a look at the range of possible jury verdicts, and in part because mature people who know their way around the courthouse know that, within that range, anything can happen in a trial. Settlement generally connotes parties coming together to compromise and resolve their disputes in a way that is not ideal for either side, but palatable for both.
So why does the Tony Robinson settlement ring more like a declaration of war than a truce?
The Madison police union called the settlement "outrageous" and "tantamount to throwing [Officer Matt Kenny] under the bus." The Wisconsin police union stated "this settlement only serves to further cast a pall over [Kenny's] devotion and service to the community, and that of the dedicated men and women of the Madison Police Department."
The Madison Police Department emphasized it had no hand in the settlement, characterizing it as a "business decision." Kenny's family expressed dismay at the settlement, saying a portion of the community "wishes to vilify and denigrate [Kenny] by labeling him a racist murderer."
But such extreme positions ignore the realities of our justice system. We should not fall prey to such polarizing rhetoric, or join in it.
As has been pointed out in the statements of the union and the Kenny family that multiple preceding investigations "cleared" Kenny. Those investigations meant that, regardless of the outcome of the civil rights case, Kenny was at no risk of punishment from the criminal justice system for being a "murderer," and he was likewise at no risk of losing his badge for being an inadequate cop. But the police department and district attorney have cleared every officer in every fatal shooting, every time, and these decisions in this case confer no guarantee the city would have won a civil trial.
A jury would not have had to label Kenny a bad man or even a bad cop to determine that his use of the deadliest weapon in his arsenal was excessive when he shot an intoxicated, unarmed teen seven times. As the judge noted in the days prior to settlement, a reasonable jury might have disbelieved Kenny's explanation for the shooting. The judge wrote: "The gunshot evidence and the dash cam video undermine aspects of Kenny's story: the distance from which he fired undermines his claim that he was in close combat or imminent danger when he fired."
It is for this reason the case settled, and the city should accept the result as the reasonable alternative to an unpredictable jury verdict. Anyone who claims to know for sure who would have won the trial is a fool.
Going forward, there is an ever-mounting need for hard looks. Following the East Side shooting of a mentally ill man last summer, District Attorney Ismael Ozanne explained that it was "the 15th officer-involved shooting in which [he has] had to make a decision in over the past six years," and that "mental health issues have been present in far too many of them. This is a fact we cannot ignore if we hope to learn from each incident to hopefully prevent the loss of other lives."
Few police officers are deranged and dangerous, racist and narcissistic, and irreconcilably foolhardy, and those officers must be dealt with swiftly and thoroughly through inter-departmental discipline, or through the criminal justice system when appropriate, because those officers will always put good citizens and good officers in harm's way.
But, there are also police officers who are, to their core, good officers and good people, but who, on one occasion or another, use more force than is reasonably necessary. There should be no shame in embracing this truth. As police forces go, Madison has an excellent one. But policing is challenging work, and it's asking too much to demand perfection in every single encounter. It is not asking too much to seek accountability and transparency when potentially avoidable tragedies occur, and transparency and accountability are not less valuable when they come via private lawsuits in the civil justice system.
All of us carry auto liability insurance — not because we believe we will commit criminal acts with our vehicles, and not because we believe we are inept drivers, but because we know we're only human and we might make an error behind the wheel. An insurance company does the right thing when it makes a reasonable decision to compensate someone for an injury suffered at the hands of its insured without dragging the liability fight out to its bitter end, where it would be more painful and more expensive for all involved.
Why are the Madison Police Department and the police unions acting like a rational decision to accept a compromise is somehow dishonorable? We can support our police officers — and we do — without rejecting the obvious truth there is room for improvement in policing. Supporting police with open eyes is the most honorable thing to do.
Farrell and Olson are Madison civil rights lawyers.
Catch the latest in Opinion
Get opinion pieces, letters and editorials sent directly to your inbox weekly!