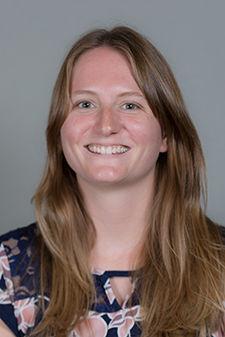 This Earth Day, we must do more than plant trees or pick up litter. We must call on leaders to take climate action.
Climate change is one of the biggest threats to our existence. Scientists agree climate change is real, happening now, influenced by our behavior and detrimental to human health.
But the story of climate change does not have to be one of despair. Researchers concur that if we act now, we can successfully combat climate change and ensure a happier and healthier future for all.
Climate change can affect everyone. Look at Texas, where a recent winter storm overwhelmed the state's electricity infrastructure, leading to massive power outages, widespread hypothermia, and the death of more than 100 innocent people. Do you remember the wildfires last summer in California that burned over 4.2 million acres of land, emitting massive clouds of smoke and killing over 30 people? Let's not forget about the 2018 flooding right here in Wisconsin that destroyed properties and displaced many Dane County residents.
But how does this affect human health? First, unforeseen weather events can have negative implications for mental health, leading to anxiety and depression. Second, wildfire smoke reduces air quality, which can exacerbate asthma and cause heart attacks and strokes. Third, mold from increased humidity and flooding can lead to allergies and difficulty breathing. Finally, a changing climate can expose people to novel diseases leading to our next global pandemic.
This is not OK. Because our health and livelihoods are on the line, it is imperative our elected officials make climate action a priority. It is not fair to place the entire responsibility of fighting climate change on the public. While saying "no" to plastic straws and bringing reusable grocery bags to the store are great things — and I encourage everyone to do so — it is not enough. We need larger systemic changes to society. We must call on decision-makers to implement sensible climate policy and hold them accountable — not just on Earth Day, which is Thursday, but every day.
Gov. Tony Evers recently released his 2021-23 state budget, which included ambitious policy proposals to reduce air and water pollution, protect public health and stimulate the economy. The plan aims to invest in clean energy and infrastructure while emphasizing sustainable electric utilities, preservation of natural lands, replacement of lead pipes, and flood protection. But some government officials want to rewrite this budget and defund these important initiatives. They argue taking climate action is too expensive. They are wrong.
According to the Wisconsin Opportunity in Domestic Energy Production report, transitioning to Wisconsin-made clean energy would save $21 billion in avoided health expenses per year, offsetting the cost of any initial investments. The report also says we would save 1,900 lives per year and create over 160,000 jobs. Everyone wins when we invest in a cleaner environment. We must call on state legislators to advocate for Gov. Evers' climate action proposal now.
Valentyne is a medical student at the University of Wisconsin School of Medicine and Public Health: valentyne@wisc.edu.