The FBI identifies ringleader at his compound, in David Fitzsimmons' latest political cartoon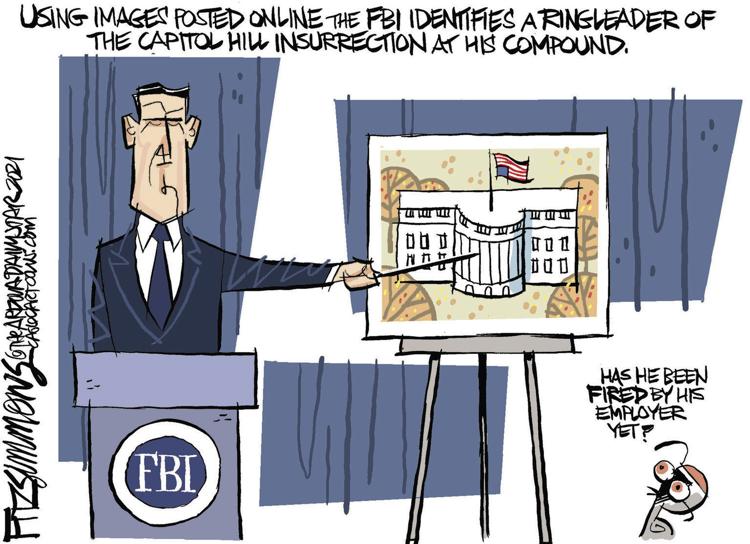 The Packers fly the "Jolly Rodgers" flag as they take on Tom Brady and the  Buccaneers. 
While many schools across the state and region were closed because of a massive snow storm, Madison Public School students had to attend virtual classes on Tuesday.
Oscar Fox and Lewis Crane discuss the partisan divide in our country in this week's Mendota Marsh. 
After four years, State Journal cartoonist Phil Hands can finally stop holding his breath and worrying about what Donald Trump will do next.