Oscar Fox goes trick or treating at Lewis Crane's house in this week's Mendota Marsh. 
You have free articles remaining.
Register for more free articles
Stay logged in to skip the surveys
Winter is coming

Halloween

Favorite time of year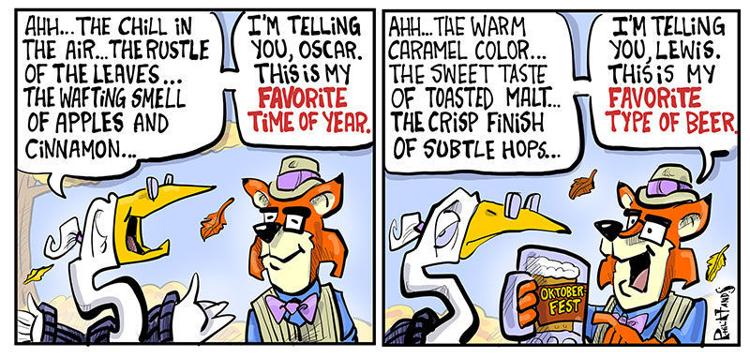 Pumpkin spice madness

F-35s

Yellow Jackets

Bus Rapid Transit

Oktoberfest

Ironman

Taste of Madison

Terrace Sunset

Sketchy

CBD

The last straw

Water Skiing

Heat Wave

Art Fair on the Square
Anyone for golf?

Shaking the lake

Go jump in a lake

Father's Day

Naked Bike Ride

Taco Time

Brat fest

In the garden

Mother's Day

Take a hike

Game of Thrones

Terrace Time

First farmers' market

The rent it too darn high

Mayor's race

Cheese Curds

St. Patrick's Day

Daylight saving time
Winter

Oscars

Februaries

Valentine's Day

Superbowl

Winter Olympics 2022

Majestic creatures

Curling on the lake

A silly Canadian sport

The joy of giving

Protesting

Tree Blasphemy

stuffed

Crazy Uncle

Mumbo Jumbo

Voting

Halloween
Dive Bar

Coffee App

Cycling city
Apple pickin'
Brunch

Downtown development

Craft cocktails

The middle of nowhere

77 square miles

Mendota Marsh