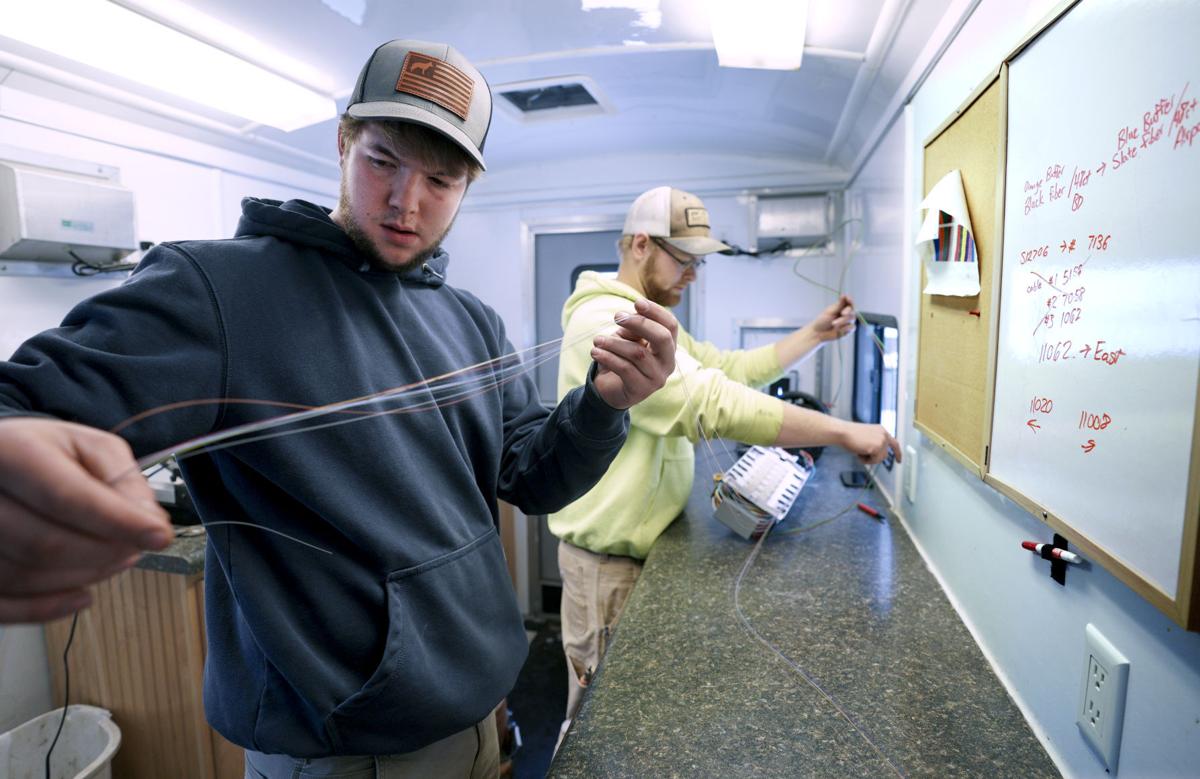 In 2014, Jay McCloskey and his wife decided to move from their home in the Twin Cities to a farm in Crawford County where they could live and run the family insurance business.
The only thing he needed was high-speed internet access.
They found a farm about 15 miles northeast of Prairie du Chien, and McCloskey called the phone company, who assured him he'd have 25/3 megabit-per-second (Mbps) internet, the minimum speeds to meet the Federal Communications Commission definition of broadband.
It was a fraction of the 1,000 Mbps (or gigabit) speeds offered in most cities "but serviceable," McCloskey said.
He got it hooked up the same day he closed on the farm. But after three failed speed tests his best result was just 0.42/0.03 Mbps — "fifty to 100 times slower than they told us."
He tried cellular hotspots, but after a couple of $800 to $900 bills, McCloskey finally rented office space in nearby Gays Mills.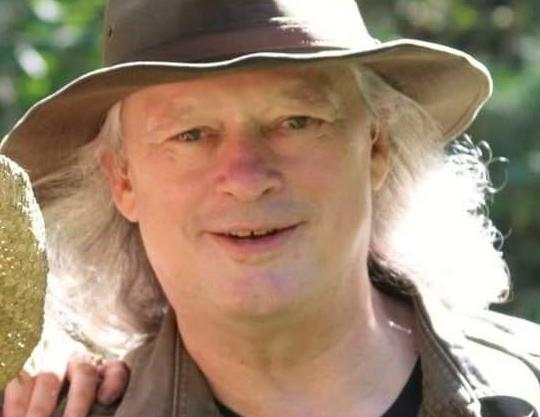 "It was an expense we hadn't counted on, which totally threw off our economics for being down here," he said. "We just had to deal with it."
High-speed internet access has long been a problem in rural Wisconsin, particularly in the rugged Driftless area and remote North Woods, where it's expensive to run wires and there just aren't enough customers to make it profitable.
But the problem may be worse than we thought, according to a new UW Extension study, with implications for health, education and prosperity — problems that are further exacerbated by the COVID-19 pandemic, which has pushed nearly every aspect of daily life — from business to school and even health care — online.
"People are choosing to live in places they can have access," said Tessa Conroy, an assistant professor of applied economics and the lead author of the study. "More and more it's connected to so many facets of life."
The report, delivered as Gov. Tony Evers has called for universal access, highlights geographic chasms — a handful of Wisconsin counties have some of the worst service levels in the nation while others are among the best — but also economic disparities.
Regardless of where they are, low-income households have the least access to high-speed internet, the study found. In fact, the income gap is generally larger than the urban-rural divide.
"The have-nots don't get it because they live in a community, rural or urban, where big providers … figure people won't have the take rates," said Chris Stark, a UW Extension professor and co-author of the report. That can mean providers don't offer service at all or at prices that are too high for people to afford.
As broadband becomes more essential for education, the gateway to higher earnings, the report warns the poverty trap is deepening.
"If we can't get good broadband in certain parts of the country, they're going to be left behind," Stark said.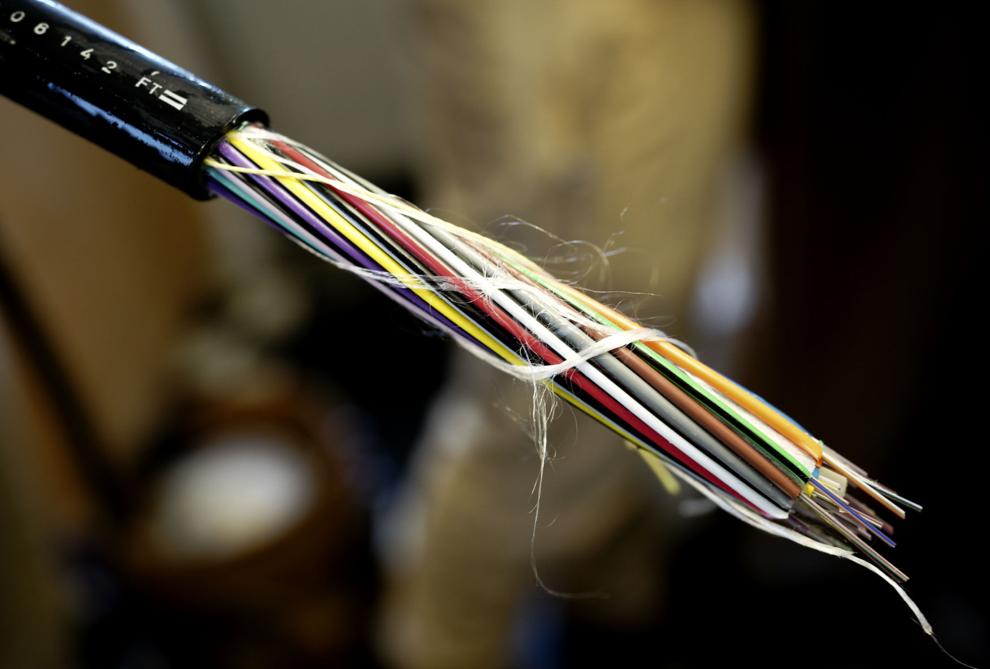 Kids off the grid
Spring Green Elementary teacher Kathy Rossing saw the divide first-hand last spring when students were sent home during the first wave of the pandemic.
Many of her second-grade students lived in rural areas where the only option for internet service is satellite, which can be unreliable and expensive.
"There were some kids that just went off the grid. You didn't hear from them," Rossing said. "You reach out as much as you can, but we're kind of stuck with what to do."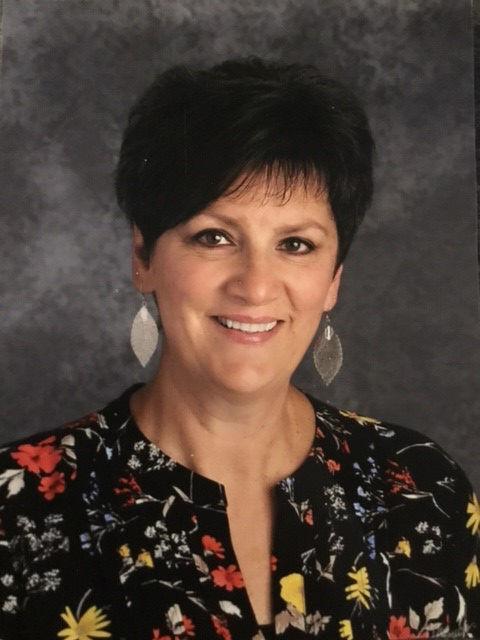 The River Valley School District bought 110 cellular hot-spots to give families with no service, but Rossing said even that was often inadequate, especially in households with multiple children.
Pam Gauger lives in a remote area north of Arena where the only options are satellite and DSL, which she said is good enough to stream video — when it's working. And it wasn't enough for her four kids to use their cameras at the same time, though Gauger said the teachers were understanding.
"It's a lot of resetting it, turning it on, waiting for everyone to get slowly logged back in," she said. "It gets a little bit frustrating."
Rossing said some of her students would drop out of online meetings, or their screens would freeze up. Sometimes her own connection would fail in the middle of a lesson.
"It just completely throws the flow off," Rossing said. "The kids are bored. They start having a chat or showing their pets and I have to get them back on track. It's not great."
COVID-19 has put a premium on online learning, but many students lack access to reliable internet at home.
Hindering growth
Researchers have also found lack of broadband is hindering economic growth.
"Entrepreneurs start in their houses," said Jeffrey Glazer, an associate professor at the UW Law and Entrepreneurship Clinic. "They need the kind of access that doesn't prohibit them seeing their ideas coming to fruition."
McCloskey said some of his Crawford County neighbors have had to pass up work-from-home job offers from companies like Organic Valley because of poor service.
A few years ago, Peter Connor decided it was time to update the nearly 100-year-old furnace that burns waste wood to heat drying kilns at his family's sawmill and hardwood flooring businesses in Laona.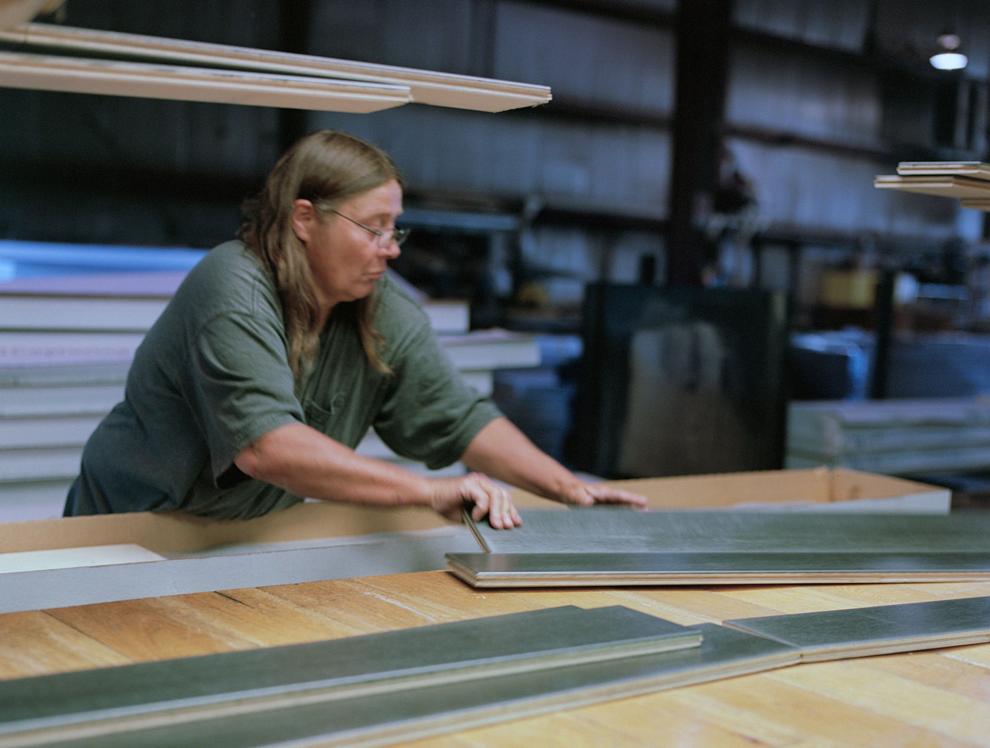 But after about two years of planning for the $2.5 million upgrade, Connor learned the controls for the new energy recovery system required internet speeds far beyond what's available in the Forest County community of about 350 people.
Connor said he's also struggled during the pandemic to stay in touch with customers, vendors and salespeople in the field without access to video conferencing platforms like Zoom.
"People make fun of us when they come to the facility," he said. "It's so antiquated."
Even farmers are affected as equipment becomes more high-tech.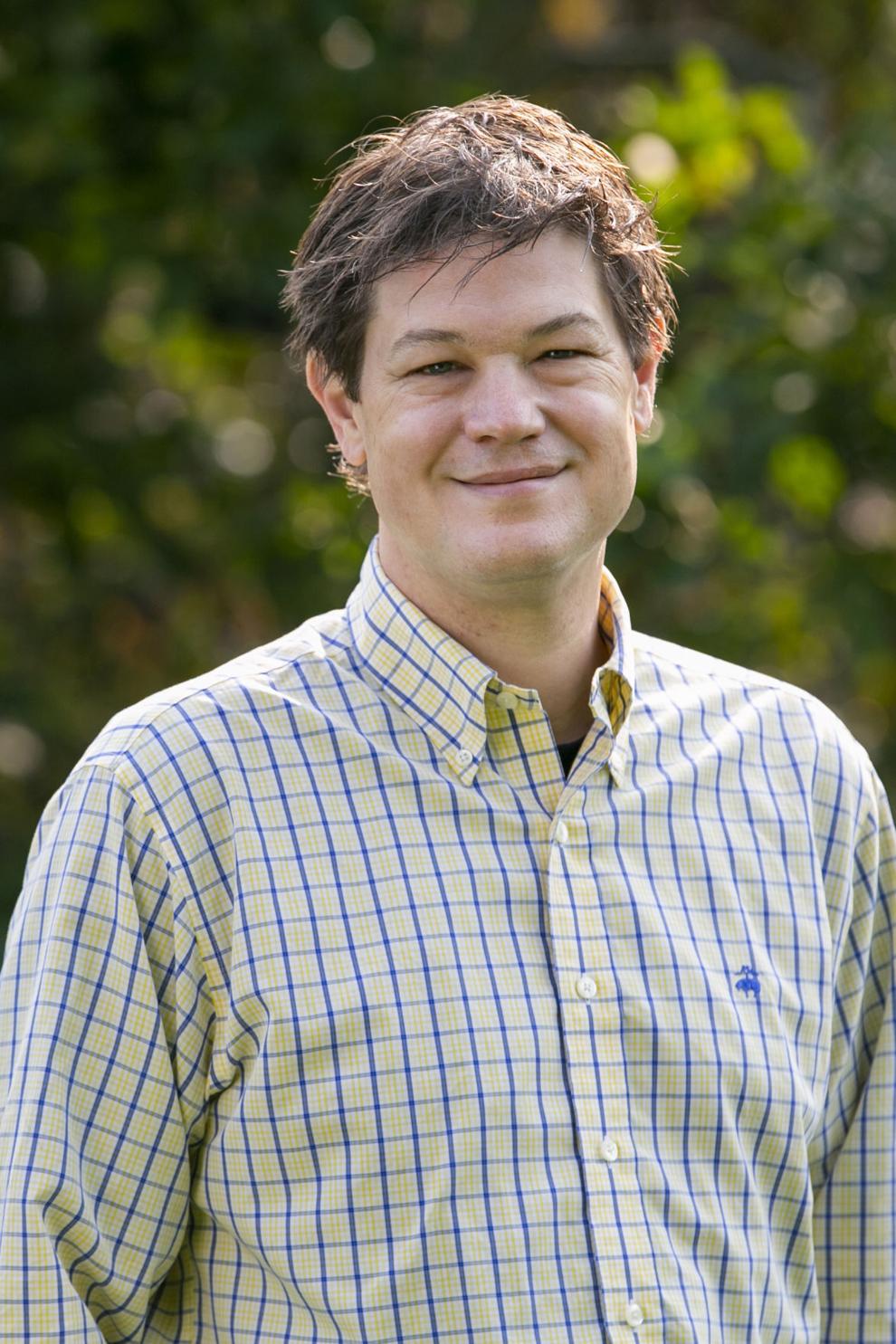 Glazer recounted one student from Vernon County whose family had to wait for three days as they tried to download software for a tractor.
"It's all happened very quickly," Glazer said.
Results may vary
The report highlights one of the biggest challenges to improving broadband access: figuring out just who has it.
According to a 2019 FCC report, about half a million Wisconsin residents lack access to 25/3 Mbps service.
But the FCC data overstate the availability.
For one, the FCC has historically required providers to report whether they serve at least one location in a Census block. In a city, these statistical areas generally resemble real blocks, but in rural areas they can encompass hundreds of square miles.
So it can appear that service is offered in a large area when it may only be available to a single home. To make matters worse, providers indicate the advertised maximum speeds, which don't always reflect actual customer experience.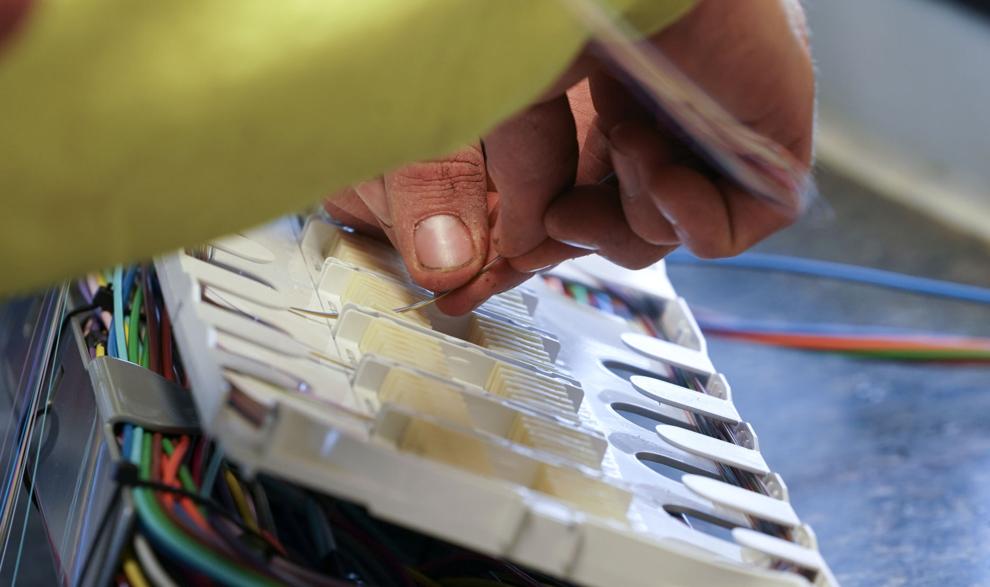 Last year Congress passed a new law designed to fix some of these problems, but it's unclear when the new data will be available.
"The FCC data's terrible," said Steven Deller, a professor with UW's Center for Community and Economic Development and co-author of the report. "We know it's terrible. But that's what the policies are based on."
To address the problem, Deller developed a broadband index — a statistical mashup of data from the FCC and from the Census Bureau's American Community Survey, which asks whether households have internet access but doesn't measure the speed of the service.
The index provides a more robust picture of people's inability to access the internet, whether because it's not offered or they can't afford it.
Clark and Forest counties ranked near the bottom 10% of all U.S. counties, while Dane County is in the top 3% and Waukesha County in the top 1%.
'Low-hanging fruit'
The biggest barriers to wider broadband access now are geography and economics: The areas where it's profitable are already served.
Evers in his State of the State address Tuesday declared 2021 the "year of broadband access," saying he would request nearly $200 million in his next budget proposal to help expand access to all residents.
"It's 2021, folks. Having access to high-speed internet is no longer a luxury, it's a necessity," Evers said. "Every Wisconsinite across our state should have access to reliable, high-speed internet. Period."
But experts say that's still not enough to wire all parts of the state, nor will it address the "last mile" issue, where it can cost thousands of dollars to hook up a home or business to a nearby network.
"The low-hanging fruit has already been done," said Brittany Beyer, chair of the governor's Task Force on Broadband Access. "The cost of getting fiber to everyone — it's in the billions."

Appointed by Evers last summer, the task force is working to deliver recommendations by June for meeting the governor's goal of universally available broadband by 2025.
"This is just the beginning," Beyer said. "This is a process that's going to be three to five years long."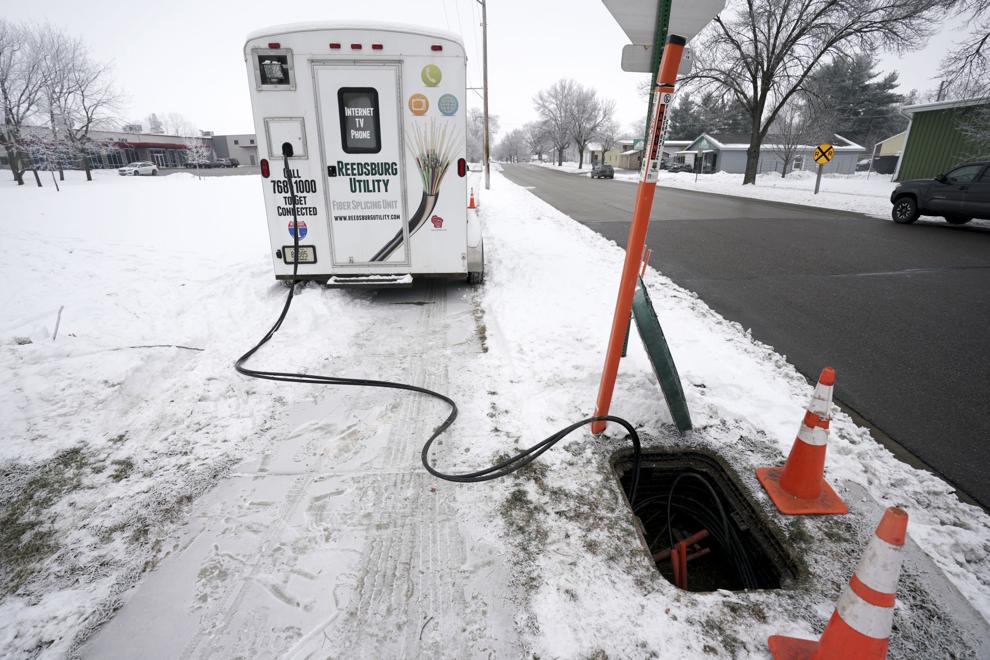 The $20 million question
After McCloskey realized his DSL service wasn't going to cut it, he and several neighbors got together and asked a local communications cooperative if they could get fiber. But the cost, he said, was more than $10,000.
Eventually they formed a nonprofit company, the Crawford County Communications Cooperative (3C), in an effort to get broadband service to the 40% of the county — about 3,600 homes — that don't have service.
McCloskey said the existing nonprofit providers can't afford to take on more debt, but Vernon Communications Cooperative agreed to provide the service if 3C can find a way to install the roughly 1,000 miles of fiber optic cable.
"They basically said, 'You build it, we will come,'" he said. "Now our saga has been to find funding."
McCloskey said it will cost about $20 million to install all the lines, which he compares to the cost of building roads.
"The internet is the information superhighway," he said. "Why can't we spend that money to create an internet technology infrastructure that will last us for the next 40-plus years — for generations to come, literally?"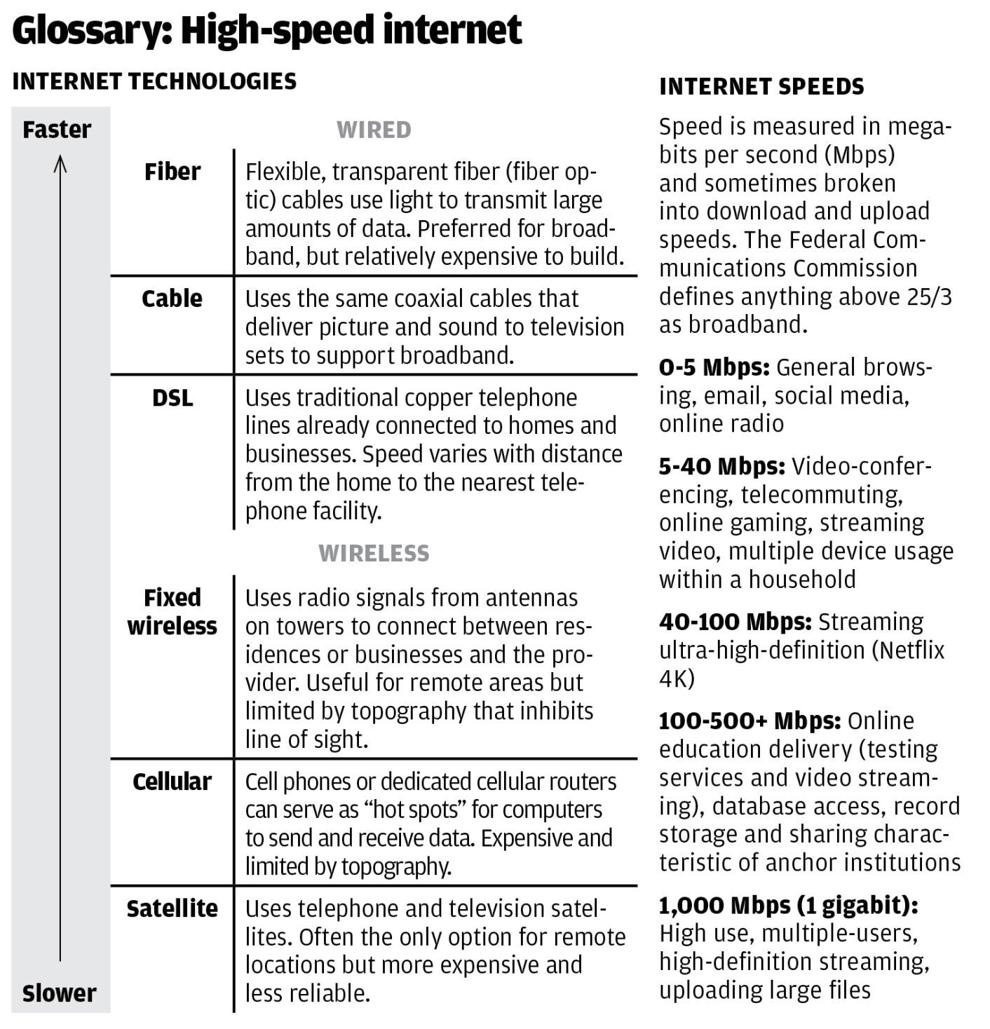 Fave 5: Reporter Chris Hubbuch's favorite stories of 2020