In the past year, the modern, four-story building rose like so many housing projects peppering Madison's changing landscape.
At the turn of the month, single homeless adults and veterans began moving into the 60-unit structure at 715 Rethke Ave., just off East Washington Avenue on the East Side.
Some have been living on the streets for years.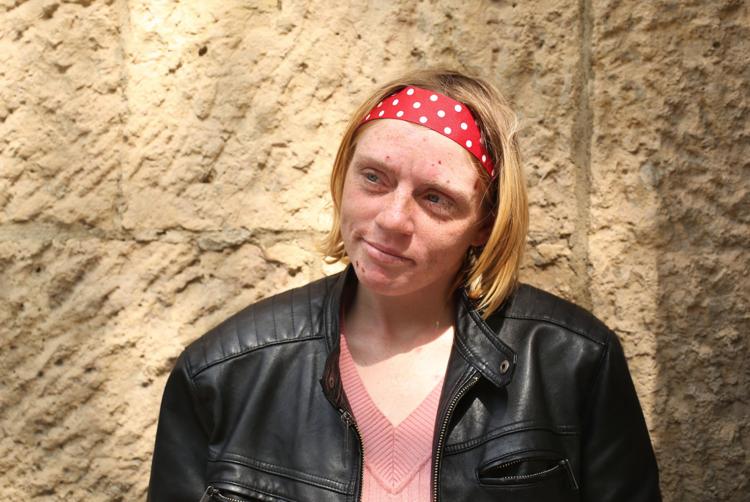 'I stopped caring'
Karissa Schaper, 27, of Madison, homeless since her mother threw her out of the house a decade ago, has been sleeping with a blanket on the ground near the Starbucks on Capitol Square and moved into her 325-square-foot studio apartment with private bathroom and kitchen on June 2.
"I was a 9-year-old addict," she said in an interview on State Street in the days before moving to her new home, her eyes slightly glazed and face scraped.
Schaper's father, who struggled with addictions, died her freshman year. Several friends died while she was in high school. Her grandmother died her senior year. "I stopped caring," she said.
So she became a child of the streets, digging in trash cans, begging for money, stealing, breaking into houses, sleeping at friends' places or wherever she could find a spot outside. She has four children, and custody of none of them. She hopes to someday be with her youngest, a 1-year-old girl.
"I got kicked out when I was a kid," she said, describing it as "tough love" by her mother. "What was I supposed to do? You tell me I'm a bad mom. It's just because I don't have a home."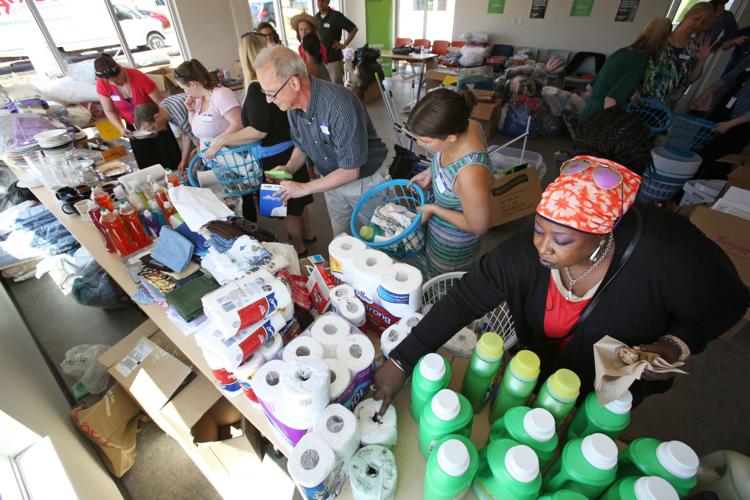 Slow to accept Housing First
Madison has been slow to accept Housing First, a national movement with roots in the late 1980s that puts chronically homeless people into housing with voluntary support services and no conditions.
There is broad sentiment that Housing First is a more humane response to the plight of chronic homelessness, as well as mounting evidence that it's less costly for police, health care and other support than dealing with people on the streets.
Rethke Terrace is the community's biggest and most "pure" attempt at Housing First. Earlier projects by nonprofits have conditions for tenants, such as being sober for 30 days, and even Rethke Terrace won't be unconditional. It has flat restrictions for sex offenders and the ability to deny for certain convictions related to violence, drug trafficking and use.
The Rethke Terrace project emerged from the city's Affordable Housing Plan, proposed by Mayor Paul Soglin in the fall of 2014, that aims to build 250 housing units with support services for the homeless and another 750 "affordable" units.
Soglin, who has called homelessness the biggest challenge facing the city, said his assessment may change after a year of experience with Rethke Terrace.
"We have a program that works to build affordable housing for families and chronically homeless single people," he said, noting other programs exist to provide immediate help to those living outside. "My focus, our focus, is on permanent housing."
The $8 million Rethke Terrace is receiving $1.14 million from the city, $950,000 from Dane County and $5.4 million in federal tax credits via the Wisconsin Housing and Economic Development Authority. It's being developed by Heartland Housing Inc. of Chicago, with support services provided by its affiliate, Heartland Health Outreach. Rents pay for maintenance and property management staff, while support services are billed to Medicaid.
Next, opening in 2018, is the $11 million Madison Family Supportive Housing project with 45 units for homeless families at 7933 Tree Lane on the Far West Side. The city is contributing $1.6 million and the county $1 million, and WHEDA recently awarded Heartland $7 million in tax credits for the project. Support services will be provided by YWCA Madison.
The city is now exploring sites for a third housing project that will provide units for homeless singles and some couples.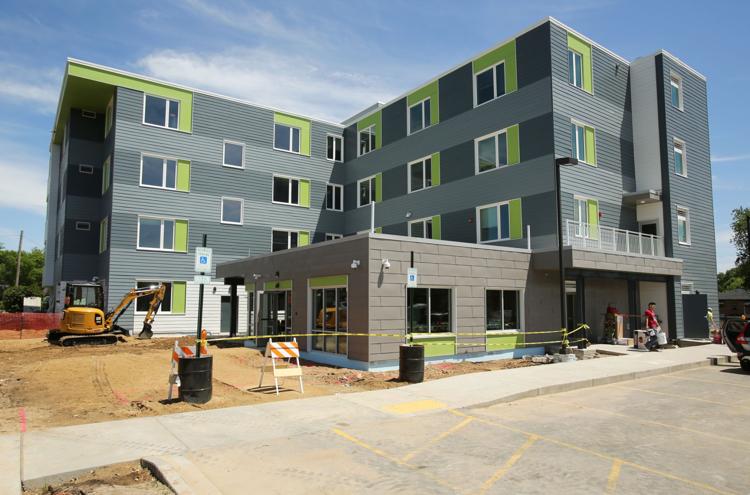 Anxiety spread
As public officials warmed to Housing First, the challenge has been where to locate the buildings in neighborhoods, a fight that could be repeated many more times across the city because the city's plan calls for another 150 units by 2020.
Ald. David Ahrens, whose 15th District includes the Rethke Terrace site, said the neighborhood is one of the city's poorest. He said he wasn't surprised to learn that officials wanted to place the city's first Housing First project there.
Although many neighborhood residents voiced sympathy for the homeless, anxiety spread about a building of tenants who may have little to do but drink, groups smoking outside the structure, people wandering the streets, security, parking and falling property values, Ahrens said.
You have free articles remaining.
"I was concerned that the situation would be problematic for the neighborhood and potentially disastrous for the (Rethke Terrace) residents," he said.
But critics were comforted by Heartland's management and staffing plan, and Ahrens supported the project when it came before the city Plan Commission, although he still wants a study on the impact on property values.
The Tree Lane project also faced opposition, but Ald. Paul Skidmore, 9th District, quickly supported it, saying it met key tests of proximity to transit, grocery stores, shopping, employment, schools and open space, and has strong property management and support services. It's critical that the affordable or supportive housing projects be dispersed through the city, he said.
"The more I learned about the need for affordable housing in good locations, the more I supported this project," Skidmore said.
"Four cheers for Ald. Skidmore for encouraging the city to build housing for homeless families on Tree Lane," Ahrens said. "I hope that it is not the last project in a middle- or upper-class neighborhood."
City community development director Jim O'Keefe said, "Paul Soglin and the City Council have been rock-solid for this initiative. They've not wavered."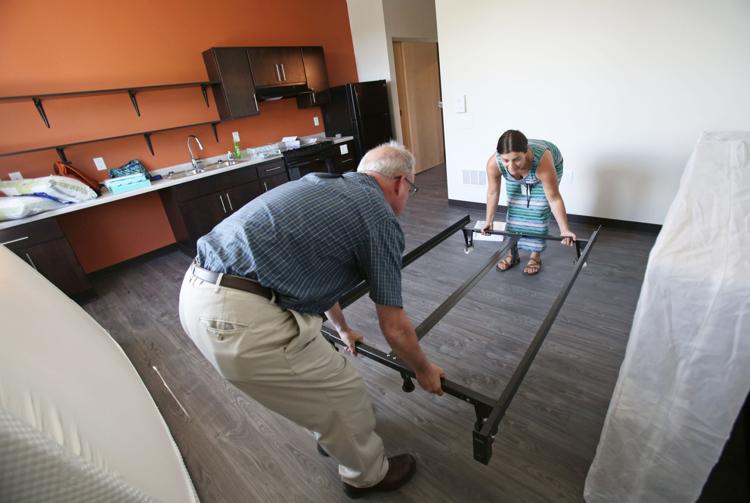 'Astoundingly positive'
Heartland, based in Chicago, brings extensive expertise in management and support services and hired Conner Wild to do outreach to the chronic homeless and veterans. Wild worked at a homeless day shelter in the basement of Bethel Lutheran Church, 312 Wisconsin Ave., which severely reduced operations and laid off employees at the end of April.
Using a community list that prioritizes chronically homeless people, Wild makes contact with the homeless, explains the program and helps prospective tenants get required documents — mainly a government ID and Social Security card.
The reaction has been "astoundingly positive," he said. "People are really excited. It's been easy to reach out to people. A lot of folks I know from working at Bethel. It's been a community-wide effort with a lot of collaboration."
To make his case, Wild shows photos of the facility. "These are brand-new studio apartments," he said. "You have your own bathroom and kitchen. A door you can lock. That's really enticing to a lot of people."
The studio apartments are sunlit with large windows and offer modern new appliances. The Friends of State Street Family and others collected donations and stock units with blankets, dishes, silverware, and personal care items. The housing also offers a wellness center, library, technology center, bike storage area, garden, teaching kitchen and office space for support services.
The property managers have expectations for tenants, but not the myriad of rules, such as restrictions on guests or curfews, that some living on the street won't accept, Wild said.
Support services — mental health and health care, employment providers, case management, social enrichment — "are there but not compulsory," he said.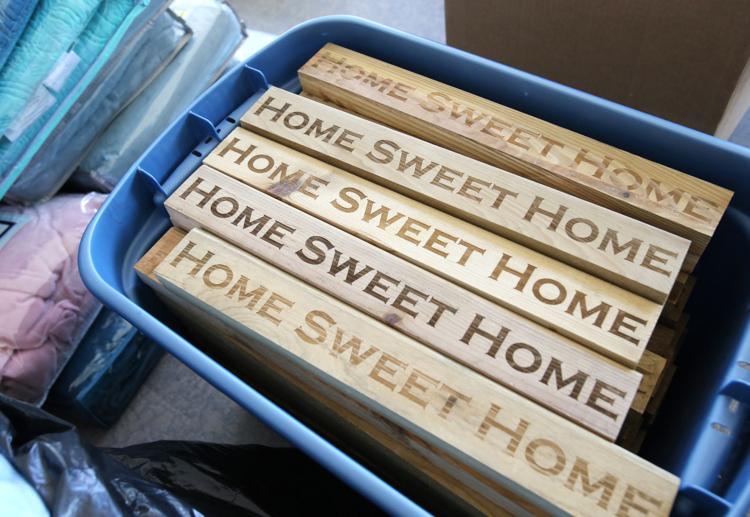 "We're dealing with people who haven't had a home in a long time and haven't had community for a long time," said Michael Goldberg, executive director of Heartland Housing. "We're providing so many things to people who have not had them for a long time. Love. Respect. We're bringing back dignity."
More than 15 chronically homeless adults and homeless veterans have moved to their new homes since the turn of the month, and city officials expect the building to be full this summer. Chronically homeless residents, moving from the streets or emergency shelters, will pay 30 percent of income if they have it. The 25 veterans to ultimately be housed there, likely coming from transitional housing or other Veterans Administration programs, have federal vouchers to defray the cost of rent.
"We're looking to screen people in, not screen people out," Goldberg said, adding, "There are rules here. We're going to be respectful of one another in the building and of the neighborhood. We want to be viewed as a part of the neighborhood and contributor to the community."
"It's surreal," Wild said. For some of the residents, "two years ago, I would have thought they'd end up dying on the street."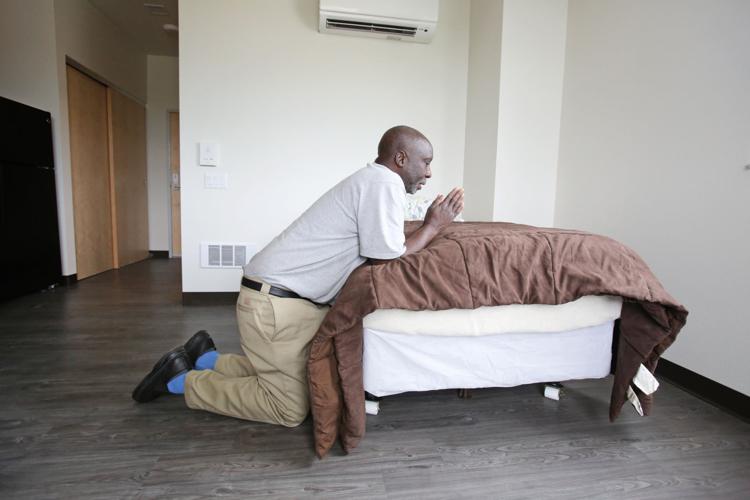 'Finally'
Leon Nickson, 54, of Milwaukee, served in the U.S. Army from 1979 to 1981 before an honorable discharge, had been homeless in other cities, and since March sleeping in his car or the men's emergency shelter in Madison. He moved to his sun-drenched, fourth-floor corner unit at Rethke Terrace with a dozen other veterans on May 31.
"Oooh man, this is nice. This is nice. This is home, man. This is my home," he said, eyeing his apartment for the first time before dropping to his knees near his new bed and saying, "God, thank you. Thank you Jesus."
Two days later, Schaper, who has carried her belongings in a backpack, was ecstatic when her mother, sister and Wild passed through the door to her new home. She said she shared her story to help prevent other homeless people from dying on the street.
"Finally," she said, at one point putting her hands to her face and then extending them forward as if in prayer. "That's what I say, finally."