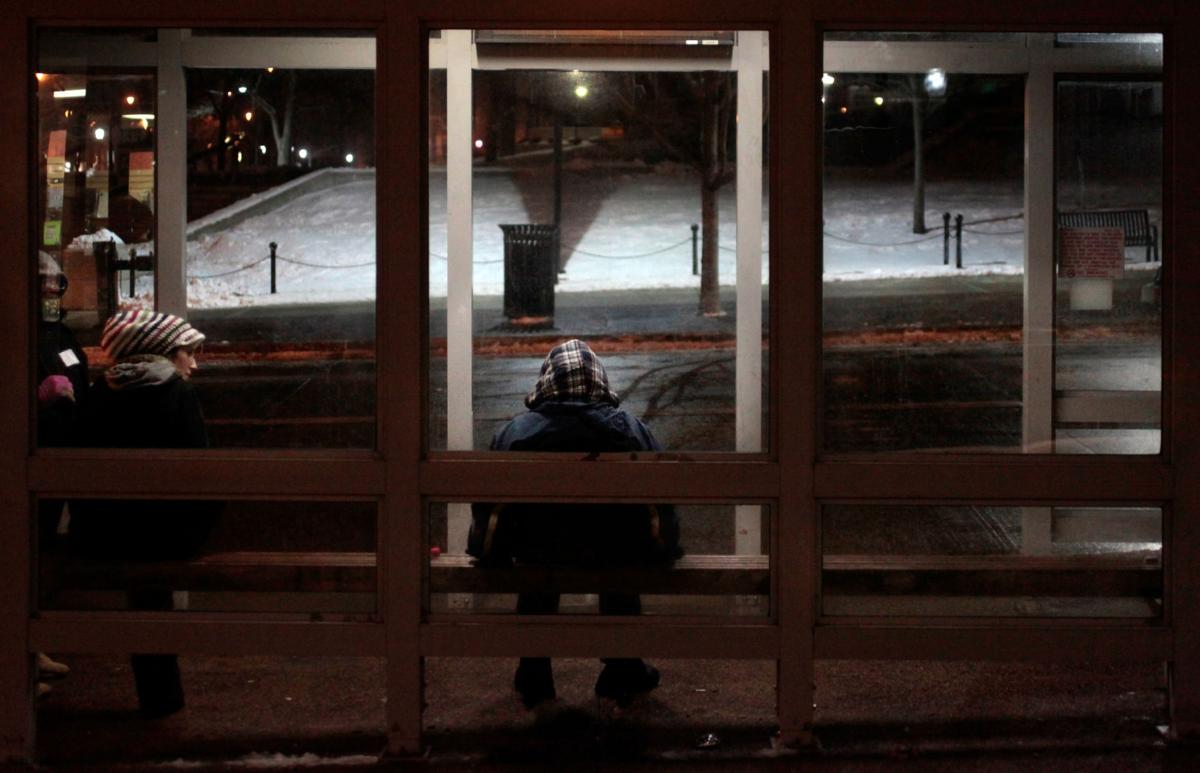 ST. PAUL, Minn. — Minnesota, which like Wisconsin has a significant homelessness challenge, is a contrast in advocacy, approach and funding.
"There is a high amount of political and civic will," said Cathy ten Broeke, director of the Minnesota Office to Prevent End Homelessness, which was created in January 2013.
Key elements of the state's efforts against homelessness:
The membership-driven Minnesota Coalition for the Homeless has a $500,000 budget, six full-time and two part-time staff, and is a steadfast advocate that pursues bipartisan support for funding and legislation. In March, its annual lobbying day drew more than 600 advocates, providers and homeless to the capitol.
The state's Office to Prevent and End Homelessness has a $250,000 budget and two full-time staff plus use of personnel from other agencies, and serves as clearinghouse and coordinator on homeless matters. An Interagency Council on Homelessness is composed of the governor, plus heads of 11 key state agencies, delivering coordination and political clout.
The Heading Home Minnesota Funders Collaborative includes some of the state's most recognized foundations and nonprofit organizations, such as the McKnight Foundation, joined together to marshal resources and align investments.
Private, nonprofit Wilder Research, based in St. Paul, delivers data and analysis to help identify trends and target resources.
The state updates its detailed plan to prevent and end homelessness every two years; the 2016-17 blueprint is 49 pages.
The coalition pursues achievable goals with bipartisan support and stresses a return on investment, policy director Dan Kitzberger said. For example, a Wilder Research study shows that each $1 directed to supportive housing returns $1.44 through cost savings for services and wages earned, Kitzberger said.
In 2014, the Legislature approved $100 million in borrowing to create affordable and supportive housing, and added $10 million more in 2015. Advocates hope for another $45 million this year.
The state's latest $88.7 million two-year budget for homelessness increases spending in several areas, including $2 million for a pilot program focusing on homeless and highly mobile students and $2 million more for the Homeless Youth Act.
The approach began under Republican Gov. Tim Pawlenty and grew with Democratic Gov. Mark Dayton, ten Broeke said. "It's not a partisan political issue, at least not everything. It's not just the right thing to do. It's the right public policy."
The approach is showing results. While the number of homeless people in Wisconsin remained unchanged from 2014 to 2015, Minnesota's number fell 9.9 percent, according to an annual count required by the federal government. While Minnesota's rate of homelessness per capita is higher than those of Wisconsin and other Midwestern neighbors, Kitzberger said that's because it has more resources and thus identifies more homeless people.
"The biggest thing that has happened in Minnesota is that we have agreement across the spectrum at the highest levels that this is important," said Laura Kadwell, director of the funders' coalition.