No one would want to be on this list.
But for Debra Scott and others, the list could be the difference between life and a grim death on the streets.
Scott, 57, survived a traumatic youth and has lived a hard life with medical problems, then later became a caregiver and lived with her elderly mother in seniors housing. After her mother had to move to a nursing home in April 2014, Scott became homeless when her lease expired several months later and lived from her vehicle.
She suffered the daily indignities of the homeless and was also in poor health, needing hospitalization and two surgeries, eventually with no place to recover but her 2006 Dodge Caravan.
After a year on the streets, she placed near the top on a new community list that prioritizes cases based on the length of time being homeless, disability and the risk of serious harm or death.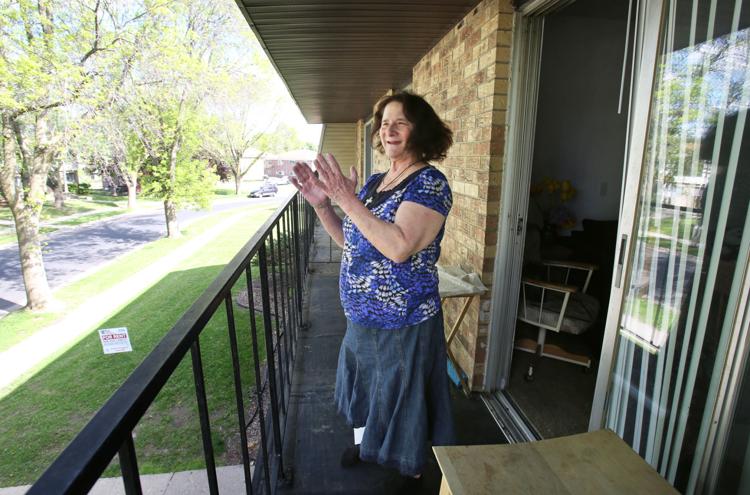 'Far from cutting edge'
Madison and Dane County aren't national models in the fight confronting homelessness.
But in recent years — as the homeless massed to sleep on vacant property on East Washington Avenue and later the "front porch" of the City-County Building — the community has made strides, some pushed by the federal Department of Housing and Urban Development and others homespun.
The decades-old Dane County Homeless Services Consortium is now following federal mandates to organize, using coordinated intake for housing and consulting a single priority list — the one Scott appeared on — to place the most vulnerable in public, nonprofit and private housing units.
Slowly, the city and county are embracing Housing First, a policy that puts the chronic homeless in permanent housing with support services and no preconditions such as being addiction- or conviction-free. Last spring, Madison-Dane County became the lone community in the state to join Zero: 2016, a national movement to end chronic and veteran homelessness in a couple of years.
The $8 million Rethke Terrace project will provide 60 units of permanent housing with voluntary support services for homeless single adults and veterans.
The city, with county support, is investing local funds to help secure millions of dollars in prized federal tax credits to create 250 units of permanent housing with support services for the homeless and another 750 "affordable" units in five years.
But the consortium is only beginning to realize its potential and has no true political muscle. The community is far behind others on Housing First. Some cities, like Rockford, Illinois, already have effectively ended chronic or veteran homelessness under Zero: 2016. And analysis shows Madison still falling far short on housing.
"We're far from cutting edge," said former Madison Ald. Brenda Konkel, executive director of the Tenant Resource Center and perhaps the community's most relentless advocate for the homeless.
"We have to struggle to push services to reflect new thinking and change the 1980s attitudes and ways of doing things," Konkel said. "The strategy of making shelters uncomfortable so people don't want to stay won't work if we don't have housing for people to move to. Our failure to invest in community services is hurting us in our efforts as the demand far outpaces the need."
* * *

After serving as her mother's caretaker for nearly four years, Scott suddenly faced a void.
Scott, who has struggled with alcohol and drugs and has other ailments including acute post traumatic stress disorder, relies on $900 a month in Social Security Disability Income. When her mother left, she alone could no longer afford the $900 monthly rent plus utilities and food. With limited resources and a minor criminal history, she faced major barriers to housing.
"I carry huge burdens from my former life," she said, her body rocking back and forth as she talked while sitting in a chair with an unlit cigarette and lighter in her hand.
On July 31, 2014, she was homeless.
"I had no idea where to go. Housing is so expensive. Luckily, (my mother) gave me the car."
She and her longtime boyfriend slept in the minivan. She moved it from place to place and lived the punishing rhythms of being on the street. She spent hours in the van filling out paperwork for social service agencies.
"You never stay in the same place more than two and a half days — ever," she said. "You can go back to it, maybe, if it's a good place. You always keep everything on you. You never leave it anywhere. That's the rule."
Scott said she never lacked food but other basics, like going to the bathroom and taking a shower, were daunting. "In the middle of the winter, it's not like a guy. I'd have to take off half my clothes in below-zero weather just to go pee. I'm going to open the door to go pee. People see that, too. I try not to be loud because pee is hitting the cement."
One night in early November 2014, she said she began to suffer wrenching pain in her stomach. 911 was called. She was taken to a hospital, but doctors refused treatment because they thought she was faking to get drugs. The hospital covered a cab to take her back to her vehicle. But the pain worsened and she drove herself to a clinic on the East Side.
"I literally fell out of the van and started crawling on the driveway," she said. Scott was taken by ambulance to UW Hospital, where she underwent emergency surgery. "If they didn't do the surgery, I would have died," she said.
Scott awoke confused, a long incision on her abdomen held closed with staples. She spent two weeks recovering at the hospital, but it was determined she needed another surgery and remained in the hospital two more weeks. She then spent five days in a nursing home, and the sixth day, her boyfriend came to get her.
"I had wounds. I had to change dressings. I'm in the fricking van again," she said.
In late May 2015, while at the Tenant Resource Center on the Near East Side, Scott was asked to fill out a detailed assessment form new to Madison service providers. It was eventually determined she was among the most vulnerable homeless people in the community.
Jon Mack, her case manager at Community Action Coalition, found a landlord on the North Side willing to lease an apartment for Scott — a continuing challenge even though CAC is the lessee and guarantees rent payments, covers property damage and provides case management.
"That's what I do," Mack said. "I beg landlords to take people who can pay rent. We really are in a housing crisis."
You have free articles remaining.
In September, Scott moved into her apartment, the first time she's ever had her own home. It's a powerful example of how a community adopting new practices can change, even save, lives.
'We should be appalled'
Dane County's Homeless Services Consortium, a collective of agencies and providers, began in the 1980s and grew over the years, with members mostly sharing information.
But in 2012, federal law required communities to have a structured organization with a board of directors that would be responsible for annual homeless counts, goals and outcomes, and a coordinated entry system for shelter and housing.
Since then, the consortium established a board and is moving unevenly on federally mandated tasks. It hired CAC to handle the coordinated entry, crafted standards for giving assistance and created priority lists for singles and families based on vulnerability.
The homeless and those at risk can now call a single number with connections to service providers. Since the spring of 2015, they've been placed on the priority lists, with criteria including length of time homeless, disability and the survey to assess vulnerability.
Before, "It was first come, first served," city community development director Jim O'Keefe said. "Now, it's turned on its head."
In the past year, the community has placed 121 people from the list into housing, but there are still 670 single adults waiting, including 265 people deemed chronically homeless and 73 veterans. The community has moved 94 families into housing, with 487 families still on the list.
The consortium is also leading the effort to create a new Dane County plan to prevent and end homelessness, which will have many specific goals including more housing.
Some believe the consortium board could provide much-needed leadership on homeless issues.
But it needs more diversity, staff, better data and the means to explore cutting-edge practices, and the community must develop a sense of urgency about homelessness, said board president Torrie Kopp Mueller, housing director for the YWCA.
"We should be appalled at the idea of people sleeping outside if they would rather be inside," she said.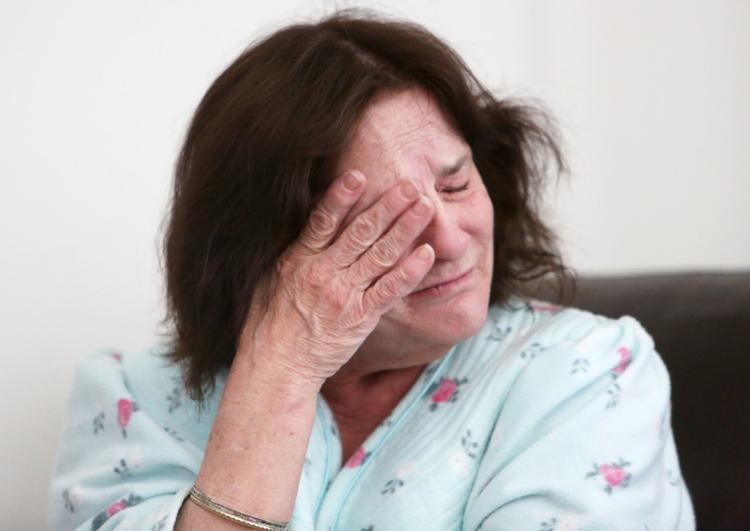 City, county making progress
The city and county have made strides, too. Under Mayor Paul Soglin, the city adopted Housing First and hired its first housing initiatives specialist. It joined Zero: 2016 and hired a coordinator responsible for managing the singles priority list.
Under Dane County Executive Joe Parisi, and with advocacy from Sup. Heidi Wegleitner and others, the county also adopted Housing First, boosted funds for support services and created an Affordable Housing Development Fund with a total $4.5 million to be directed to projects in 2015 and 2016.
Soglin has been criticized by many advocates for his tough "compassion with rules" posture in dealing with encampments on East Washington Avenue and at the City-County Building.
"His rhetoric promoting stereotypes is hurtful to individuals and to efforts to solve homelessness," Konkel said. "It's about the worst PR we could get while we are trying to get landlords to rent to homeless veterans and chronically homeless people. His efforts to remove people from the City-County Building and State Street have made it harder for outreach workers to do their jobs."
But Soglin has won praise — even from Konkel — for an innovative Affordable Housing Plan, which became part of the 2015 budget.
Some say the quality of life here is the main draw, regardless of income, not social services.
"I've got a two-pronged strategy," Soglin said. "One was pushing Housing First and throwing city resources into that objective, and the other was pulling us away from a policy almost solely focused on assuming that homeless people were going to spend the rest of their lives on the street."
Under the strategy, the city finds locations with good access to schools, shopping and transportation and then works with developers on the type of housing for the sites. The city and county put forward money, and the city teams with a developer on an application to the Wisconsin Housing and Economic Development Authority for federal tax credits. Those can cover more than half the cost of a project containing housing for the homeless or "affordable" units for people making no more than 60 percent of the area median income (AMI), or $44,640 for a family of three.
Before he retook office, "There was no program to build more housing," Soglin said. "I mean, we sat on our goddam hands. WHEDA was shelling out tax credits all over the state, and there was very little going on here. We weren't building. It wasn't a priority."
The first project for the homeless, Rethke Terrace on the East Side, which opened at the turn of the month, will cut into lists for homeless single adults and veterans. A second project for homeless families on the Far West Side will open in 2018.
So far, the city is investing $3 million and the county $2 million to leverage a total $12.4 million in tax credits for the two projects, which cost a total $20 million and deliver 105 units of permanent housing with support services for the homeless.
The city, however, still has no true Housing First units because existing ones have various conditions for residency; even Rethke Terrace can prohibit people with certain convictions in their background. And the units created under the Affordable Housing Plan will take years to build and still won't meet need — estimated by a recent study at 16,000 to 31,000 in the next 26 years.
"It's important," Konkel said of Soglin's plan. "But at 1,000 units in five years, it will take us 130 years to build the affordable housing that we need in Dane County. However, and I can't say this strongly enough, at least it's something."
* * *
It took months before Scott could escape a psychological urge to continue sleeping in her van, but with Mack's support, she is comfortable in the apartment, fully furnished by CAC and items she had in storage. She pays one-third of her income in rent; CAC covers the rest.
"I'm trying to shape up and be a good tenant," Scott said, a porcelain angel under her TV, yellow tulips in a vase and scented candles burning. "In my whole life I've never, ever had such a place. I absolutely love it here. It's quiet. People are respectful. There's no drug trafficking going on.
"I'm lucky," she said, stressing that she shared her story with the hope to help others. "I'm grateful. I'm grateful every day."