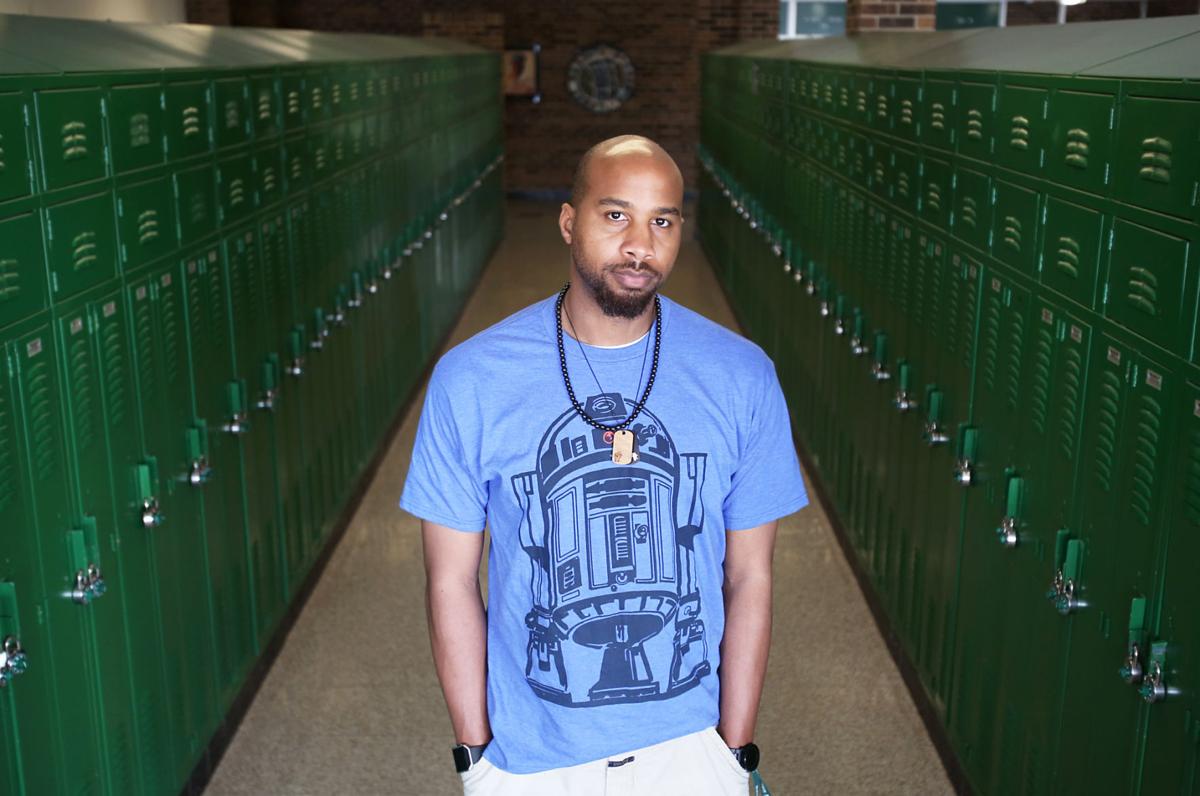 Marques Flowers was a boy watching television in Davenport, Iowa, in the early 1990s when he and his mother saw a news report identifying Madison as one of the most livable cities in the U.S.
They looked at each other, then at a map.
His mom needed to flee an unhealthy relationship, Flowers said, so they moved to Madison abruptly with no place to live, staying first at a homeless shelter.
Flowers, now 35 and a social worker at Madison Memorial High School, said his family knew nothing about the social safety net here. They just knew people spoke highly of Madison.
"I don't think people are coming here to access social services," he said. "That's a falsehood. I think what happens is they come here looking for a better life, and if that doesn't happen, for whatever reason, then they have to rely on social services."
It's a question that has been debated for decades in Madison: Is the city a magnet because of its social services?
Seeking a better life
Emily Thibedeau, like others interviewed, considers the magnet theory an oversimplification. She is a Dane County social worker with the Joining Forces for Families (JFF) program, which targets high-need neighborhoods.
"I don't think most people come thinking they're going to get a lot of free stuff and that it's going to be easy," she said. "I think they come because it feels like a safer place where their kids are going to have a better shot at stability and education and not being killed. And many families come because they have relatives or friends that already live here, and it makes sense to live in a place where they have some social support."
Those who work closest with the poor say Madison can be a pretty cruel place to be down and out. The area's safety net does not provide enough resources to deal with the housing crisis many people are experiencing, said Ryan Estrella, a JFF social worker based in the Allied Drive neighborhood.
"With as many programs as there are, the bottom line is that there just is not enough available housing for people who are homeless or about to be homeless," he said. "Whether it's space in a shelter or an apartment, everyone is fighting over a really limited supply."
Data suggest that a slim majority of homeless individuals in the main emergency shelters in Dane County already had been living in the county when they became homeless. It's also true, though, that a significant portion came from elsewhere.
Of the 2,852 clients served in Dane County emergency homeless shelters last year, 2,676 provided a valid zip code for their last permanent address. Of those, 55 percent had most recently lived in Dane County, according to an analysis by the Institute for Community Alliances in Madison, which gets the data from homeless services providers in the state.
Six percent came here from Milwaukee County, and 9 percent came here from the Chicago area. Thirteen percent came to Dane County from somewhere else in Wisconsin other than Milwaukee County.
Madison Mayor Paul Soglin, who has led the city for 19 years in four different decades, consistently has said that homelessness is a societal issue, not just the city's problem, and that solving it demands a coordinated response from the federal level on down. He has repeatedly fielded the magnet question and has angered some people with responses that suggest cities can be too compassionate toward the homeless if they don't also impose rules for conduct.
Too compassionate?
Asked in a recent interview whether Madison needs to worry about becoming a magnet for people seeking handouts, he said, "It has been a concern. It will always be a concern."
Because Madison is an urban center, homeless people arrive here from a variety of places that range from rural Wisconsin to Chicago, he said. His message to them is to understand that the city has finite resources.
"We have a housing shortage, which is improving, but we still have a very low vacancy rate," he said. "And understand that our policy, that our objective, is permanent housing. It's not sustaining life on the streets or in housing encampments."
He said he's proud that families can come to Madison, enroll their children in schools, and find jobs. But he said there are others, such as a group of eight or so people who came here from Nevada last summer, who just want to drink and shoot up drugs on the lawn of the City-County Building. When the city and county, at Soglin's insistence, banned people last fall from sleeping outside the building, most of the group picked up and left the state.
"There has to be a recognition that they exist, and that they're not interested in any solution," Soglin said. "They're not interested in permanent housing or support services, and they unfortunately become the poster child for the homeless. And then those families who are here for the quality of life, the better schools, the safe neighborhoods, they're the ones who suffer."